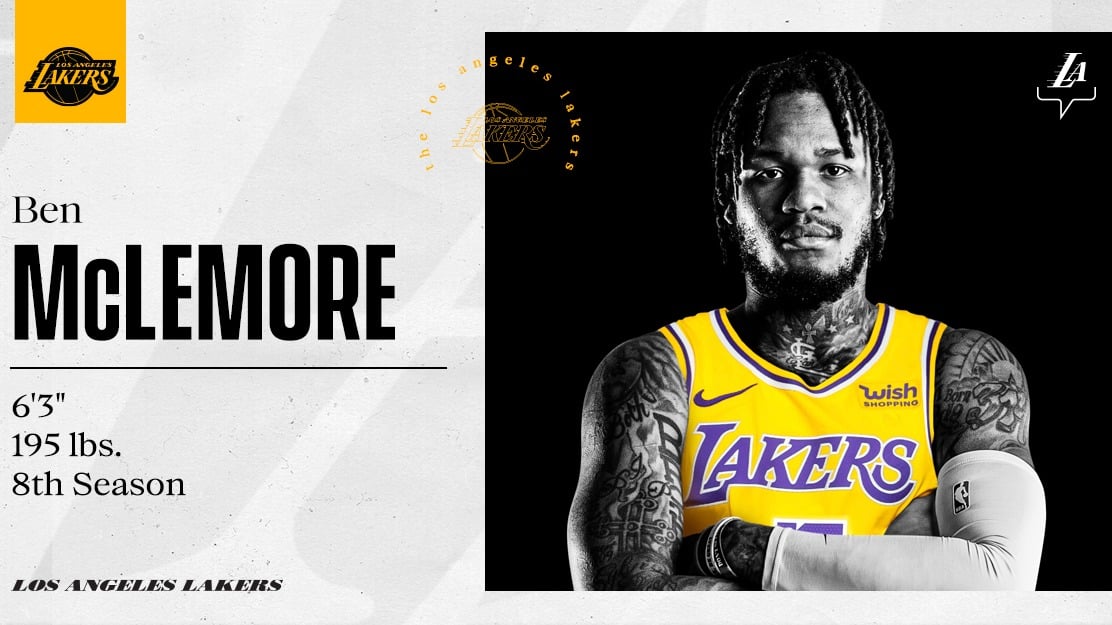 Photo credit: Lakers/Twitter
The Los Angeles Lakers were in need of more shooters and finally they found the right guy for the job on April 7. The reigning champions officially signed on Ben McLemore for the rest of the 2020-2021 season, as per Shams Charania's report on The Athletic.

Photo credit: ShamsCharania/Twitter
This is Purple and Gold's second big-name haul in the buy-out market, as they also nabbed the coveted Andre Drummond sweepstakes last month.
In a league where 3-point shooting has become a necessity, Ben McLemore was in a lot of contenders' radar as soon as his contract was bought out by the Houston Rockets.
The Lakers emerging as McLemore's top choice shouldn't come as much of a surprise since he shares the same agent as King James. McLemore has become the sixth Rich Paul-represented Laker player, joining LeBron James, Anthony Davis, Montrezl Harrell (yes, the very same Harrell who got caught in a scuffle), Kentavious Caldwell-Pope, and Talen Horton-Tucker.
A lottery pick back in 2013, the 6-foot-3 scorer was compared to Ray Allen for his pure shooting stroke and elite athleticism.
While he hasn't reached that high ceiling yet, the former University of Kansas standout still turned out to be an effective role player, especially in today's perimeter-oriented game.
In 32 games in H-Town this season, the 28-year-old swingman notched 7.4 points and 2.1 rebounds while draining 35.7% of his field goals and 33.1% of his triples in 32 games.

Photo credit: b_mclemore23/Instagram
McLemore, for his part, also thanked the Rockets organization for embracing him during his tenure in Texas. He wrote in his post, "I'm forever grateful for the memories made and the impact my time with the Rockets had on me as a player and as a person."
What do you think about the McLemore pick-up? Will he play a major factor in the Lakers' bid to achieve a win this season?