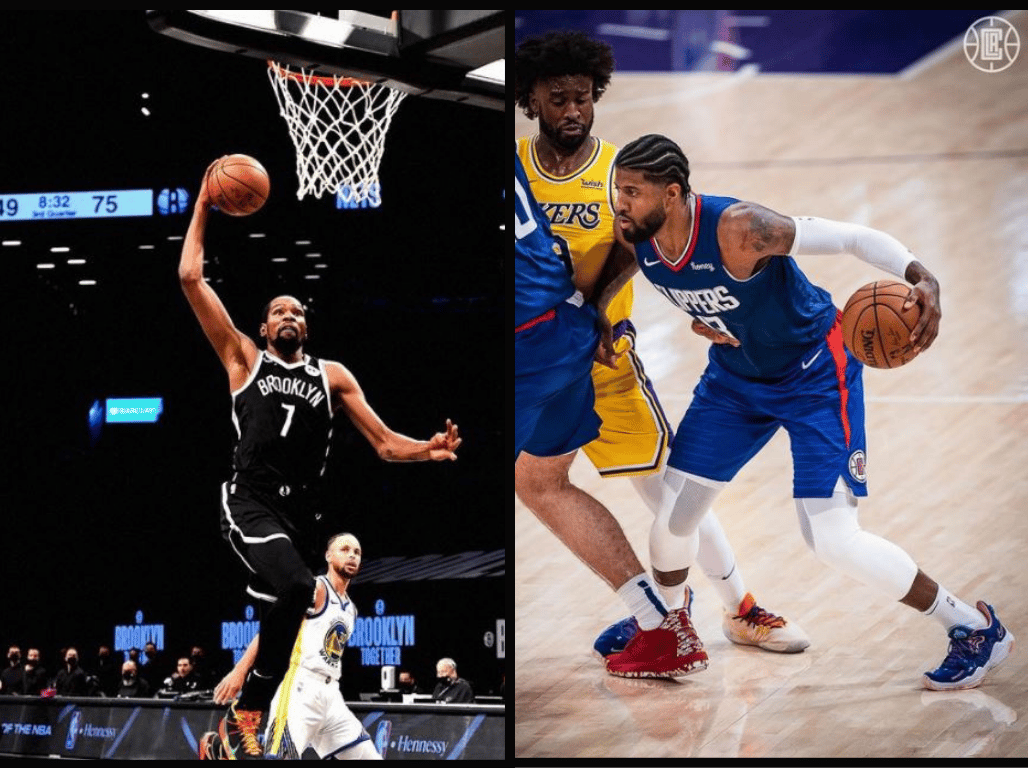 Instagram: Kevin Durant @brooklynnets and Paul George @laclippers
The NBA is back, and the games are wilder than ever!
This year's regular season opens after a short 72-day break with the Brooklyn Nets and Golden Stars facing off, along the Warriors' former teammate Kevin Durant in his first game for the Nets. He and his new teammates faced Steph Curry and the rest of the Dubs and won 125 to 99. Durant missed all of his games for the Warriors last season due to a ruptured Achilles but he maintains that his old team is not to blame for the injury.
Next up was a match between the LA Lakers and the LA Clippers. LeBron James and Anthony Davis continued with their winning plays that helped the Lakers bring home the championship last season. But it wasn't enough to stop Paul George and Kawhi Leonard in propelling the Clippers to victory at 116 to 109, with George raking in 26 of his 33 points in the game's second half.
Here is a recap of some of the games' biggest highlights.
Golden State Warriors vs. Brooklyn Nets
LA Clippers vs. LA Lakers