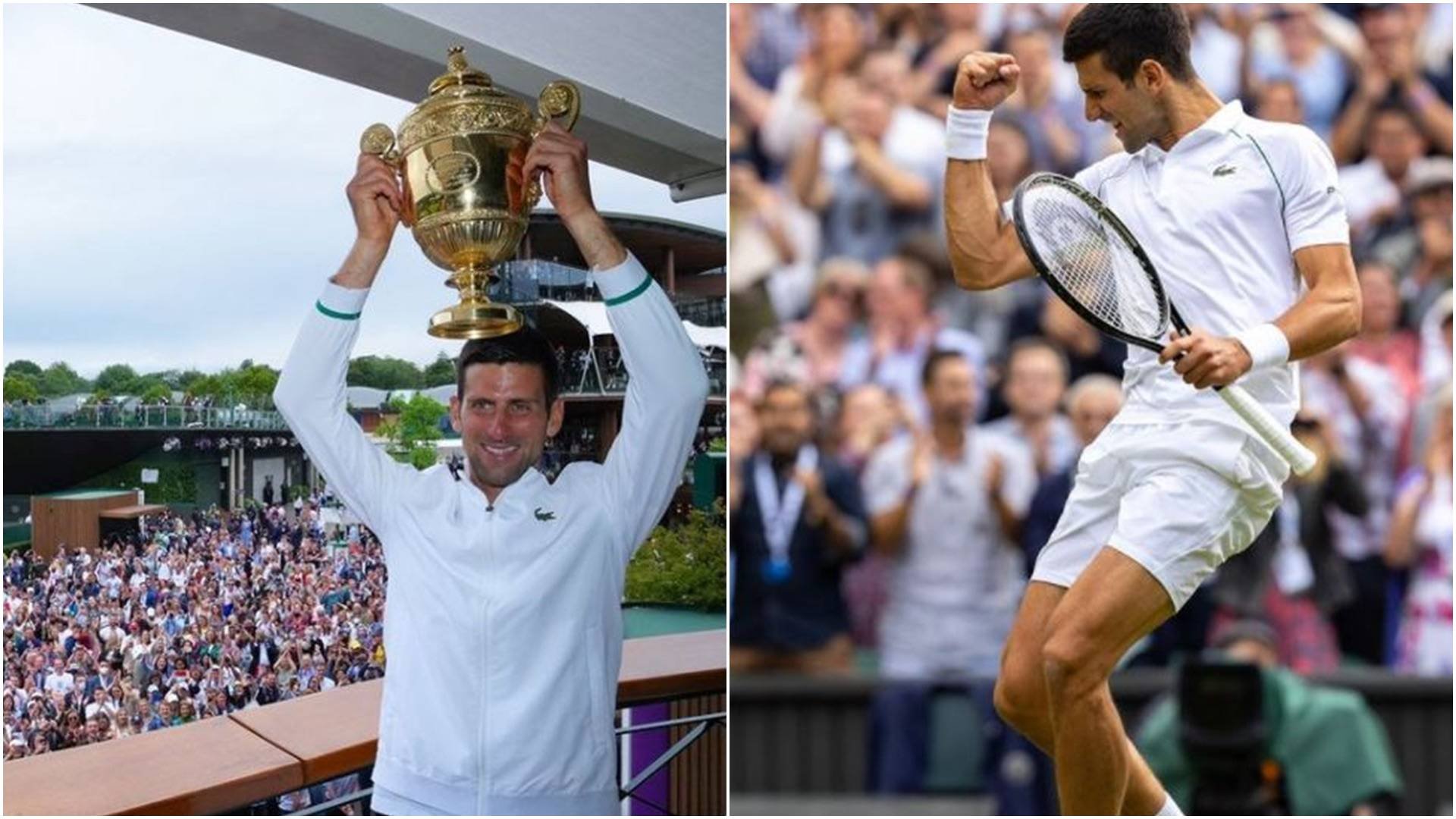 Photo credit: Novak Djokovic/Instagram
By Kriel Ibarrola
Twenty Grand Slam titles and counting.
That's the amount of hardware Novak Djokovic has in his trophy room, along with several other ones throughout his legendary career. His latest Wimbledon triumph over Italy's Matteo Berrettini just further cements his status as one of the true all-time greats of the sport.
Some argue that the 34-year-old Serbian is already the GOAT, surpassing his fierce rivals Roger Federer and Rafael Nadal. Nole, himself, thinks so too.
"I consider myself best and I believe that I am the best, otherwise I wouldn't be talking confidently about winning Slams and making history," Djokovic said shortly after winning his third Grand Slam title of the year, via an Agence France-Presse report.
Obviously, GOAT talk or comparing great players from all generations exist in all sports. It's arguably the main topic of debates among heated fans. While Djokovic knows what he means to tennis, he acknowledged that comparing him to other greats before his time is not an ideal thing to do. He continued:
"But whether I'm the greatest of all time or not, I leave that debate to other people. I said before that it's very difficult to compare the eras of tennis. We have different racquets, technology, balls, courts. It's just completely different conditions that we're playing in, so it's very hard to compare from 50 years ago to today."
"However, I am extremely honored to definitely be part of the conversation," he furthered.
READ: 20th slam for Super novak
Now that's some insightful revelation from Djokovic. It's true. There's no sense in hating and comparing previous generations to the current ones. There's just no way to know who would get the better of whom without them face to face in their primes.
Meanwhile, in the newly released ATP rankings, it comes to no surprise that Djokovic held on to his number one ranking for 329 consecutive weeks. He now has his sights set on his fourth US Open this September.
Tennis fans, d'you think Novak Djokovic is already tennis GOAT material?
ALSO READ: For Novak, 'Grand Slams are everything'