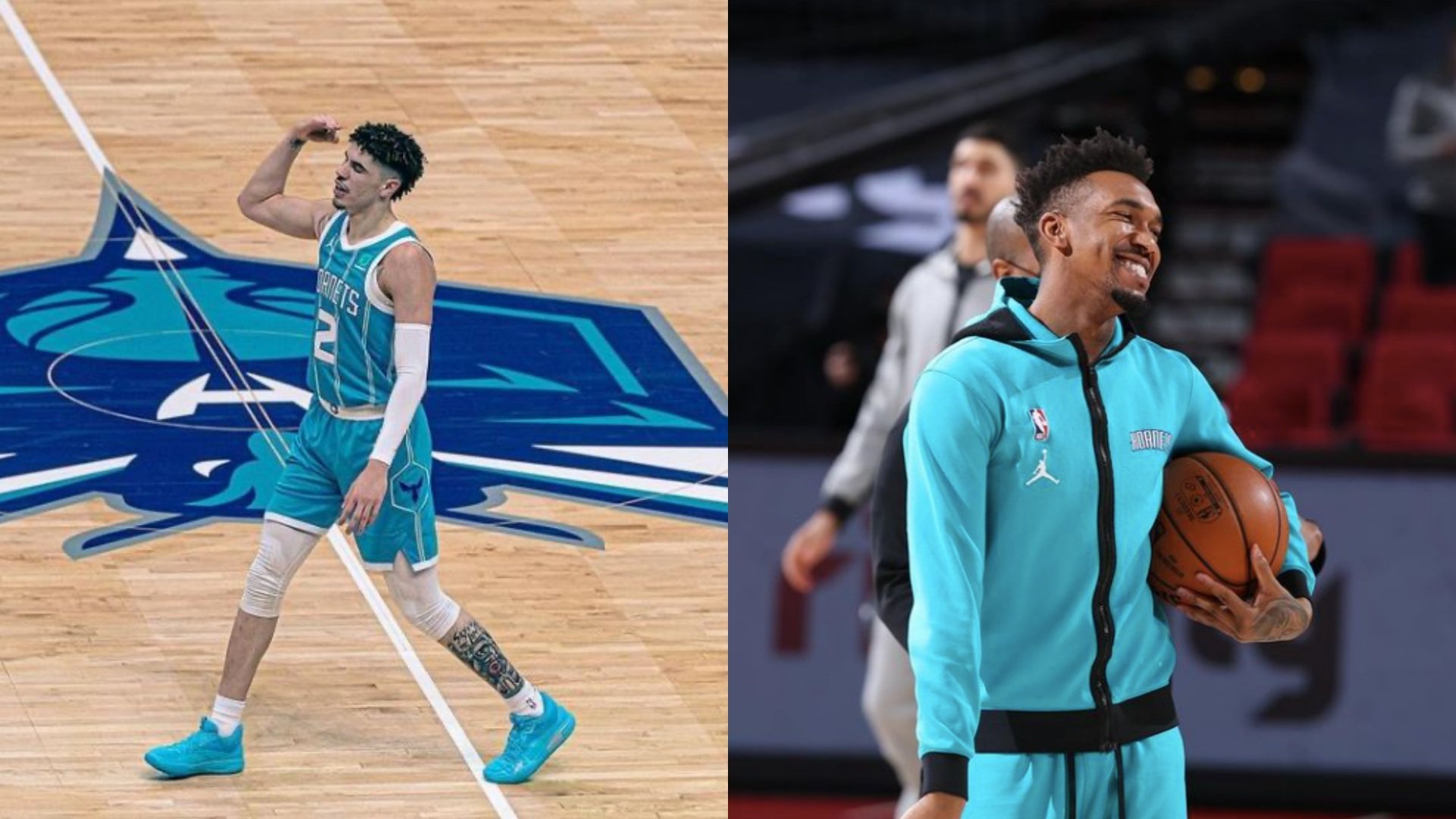 Photo credit: LaMelo Ball/Instagram: Malik Monk/Instagram
Charlotte Hornets fans have a lot to buzz about because the team could get a major boost in their bid for a playoff spot this season. Both LaMelo Ball and Malik Monk, who previously suffered injuries that took them out of the game, were recently seen participating in on-court workouts this week. Ball is currently recovering from a fractured right wrist while Monk is dealing with a sprained right ankle. Is it possible that both players beat the usual injury timetable? There's no news yet as of this writing but rumors are circulating that they could be back in action in the coming weeks.
Ball's possible return in particular could be a great development for Hornets head coach James Borrego. Before his injury, the 6'6" playmaker was the consensus Rookie of The Year frontrunner with stellar averages of 15.9 points, 5.9 rebounds, and 6.1 assists. The third overall pick of the 2020 NBA Draft has surpassed expectations and powered Charlotte to a fast start in the 2020-2021 season.
Monk isn't slacking either, the 6'3" player has an average of 13.1 points, and 2.7 rebounds.
The injury bug has hit the Hornets pretty hard so far. Aside from Ball and Monk, Gordon Hayward is another key player who has been sidelined for a while now due to a sprain on his right foot.
Fortunately, the Hornets are still hanging in there, currently holding on to the eighth seed in the East with an even 28-28 slate.
Despite the on-court practice participation, Ball and Monk's return to The Hive remains to be seen with Hayward's highly unlikely as of the moment. Do you think these injured players can return in time for a playoff push? Will the Hornets survive without them?