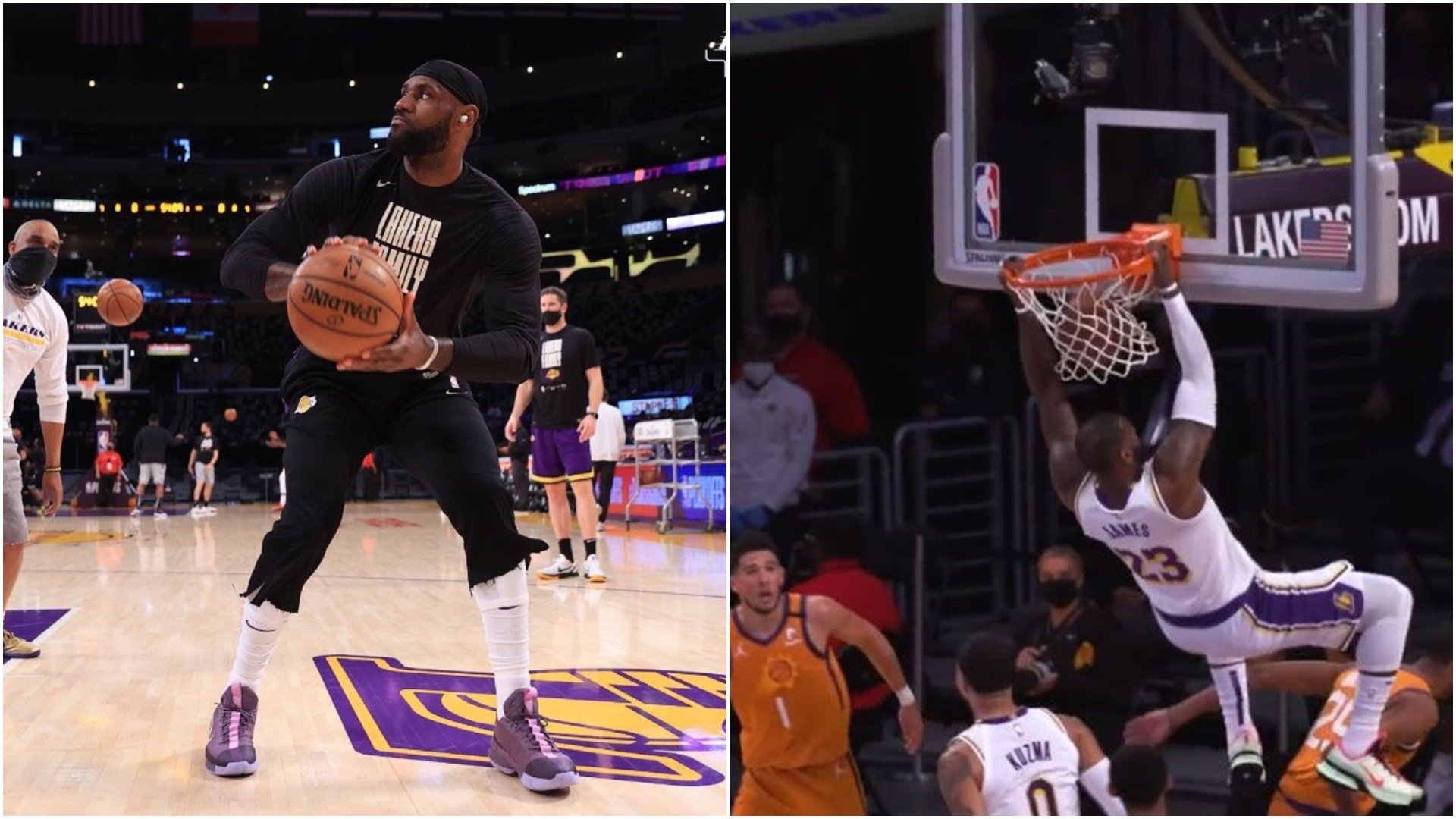 Photo credit: Los Angeles Lakers/Instagram
In basketball years, reaching the mid-to-late 30's mark can be quite the struggle especially when keeping up with the younger players. However, King James just proved to everyone around that age ain't nothing but a number. Then again, LeBron James might be the outlier since he's a beast of a player!
During Game 4 of the Los Angeles Lakers' first round series over the Phoenix Suns, LBJ showcased that he still got some hops in those legs. Around the nine-minute mark of the second period, James turned on the jets and attacked the teeth of the Suns' defense.
Suns forward Cam Johnson was actually in a good position to stop the four-time NBA MVP in the break. James, being the crafty veteran that he is, evaded the young blood with a nasty spin move. Hindi ka ba nahilo, Bron?
Of course, James added a little extra swerve because a simple lay-up wasn't enough for the King. He elevated and detonated a one-handed rim rocker right over Johnson.
This is definitely one of the best highlights in the 2021 NBA playoffs so far!
But wait, there's more. Not happy with just one jam, James doubled down with another crazy highlight, this time courtesy of a backboard pass from Alex Caruso.
Yun nga lang, James and the Lakers eventually lost this one at Staples Center 100-92. Anthony Davis suffered a groin injury in the first half and did not return. Phoenix managed to tie their best-of-seven affair with two wins per team.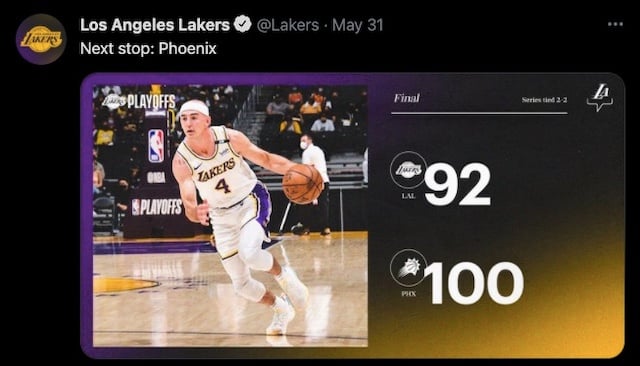 Photo credit: Los Angeles Lakers/Instagram
Sayang! Still, LeBron did complete one heck of a highlight poster, right? He finished with 25 points, 12 rebounds, and six assists on this one. But for sure, James would have preferred if his team got the W.
Instead, they'll be travelling back to Arizona with the series tied.
Do you think we'll see more dunks like this from James for the rest of the series? How would you rate the King's latest spin and slam?