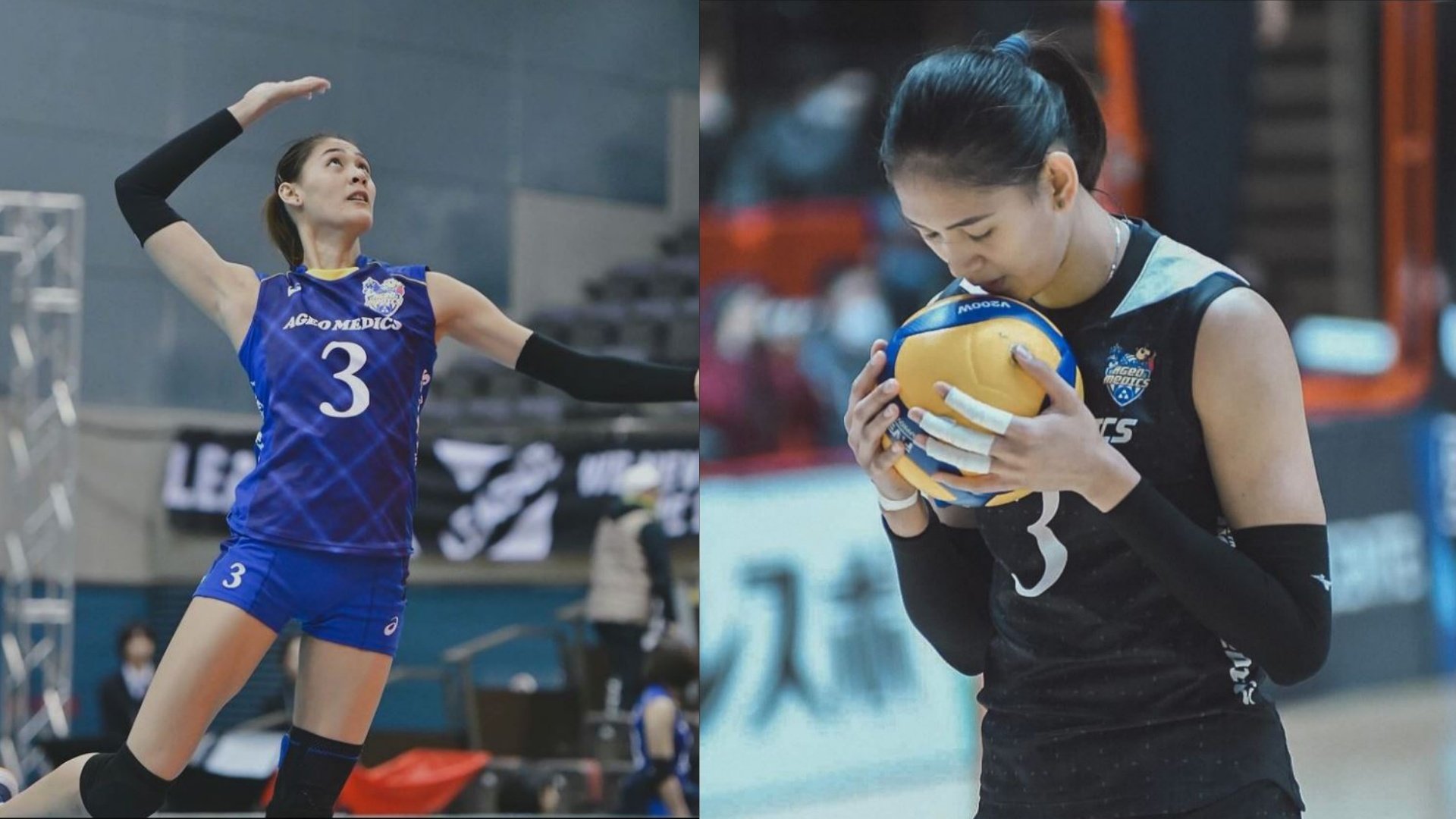 Photo credit: Jaja Santiago/Instagram
It's always a proud moment for Filipinos whenever a homegrown athlete receives recognition overseas.
Volleyball fans rejoiced when our very own Jaja Santiago was invited to play abroad by Japanese club Saitama Ageo Medics in the V.League.
The 6'5" middle blocker got to play on a higher level of competition with Japan becoming a second home for the Tanza, Cavite-native.
The Japanese volleyball scene clearly appreciates Santiago's skills because there are now reports saying that she's gotten an offer to change her nationality. If she switches to a Japanese citizenship, she can officially play for the women's national volleyball team, Hinotori Nippon
As expected, Filipinos were torn about the issue. On one hand, it's quite the honor for a Filipina to be recognized by Japan, which is considered to be a powerhouse volleyball squad in Asia. On the other hand, some sports fans feel bad about her potential departure since Santiago already donned the Philippines' national colors several times over. (It might sting to see the volleyball sensation playing without "Pilipinas" emblazoned on her chest.)
However, if we truly want the best for Santiago then we should support her ultimate decision and not consider it a slight against our country. After all, this is a once-in-a-lifetime opportunity and may pave the way for international sports stardom.
As of this writing there has been no official announcement so here are possible reasons why joining Japan would be beneficial to Jaja Santiago's career: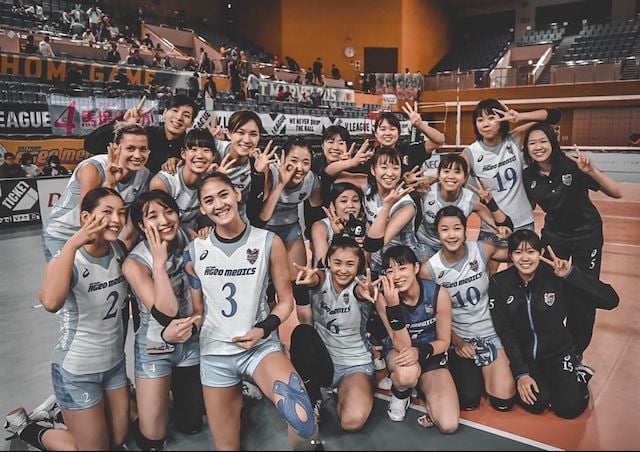 Photo credit: Jaja Santiago/Instagram
This opportunity might be her only shot at reaching the Olympics
The highest honor for any national athlete is to represent their country in the biggest stage of them all. However, getting to the Olympics may be a long road for PH's Womens' National Volleyball team at the moment.
For starters, the revolving door of national team players over the last few years prevented the team from building the chemistry and experience needed to succeed in the international level. While Santiago possesses the physical prowess to compete amongst the best, joining an established program would be her best bet to improve her chances of making it to the big scene.
Japan finished in 6th place in the Olympics back in 2016 and has dominated the Asian women's volleyball scene as of late. Plus, they are already qualified for this year's festivities since the games will take place in Tokyo.
The ideal scenario, of course, if for an entire Philippine team to make it to the Olympics and carry the flag. But given the circumstances of our women's program, this will be a major challenge.
Isn't it better for Philippine volleyball as a whole to have at least one Filipina representative out there? However, the fact that a Filipina player reached that pinnacle is quite the feat in itself regardless whether she played for the country or not.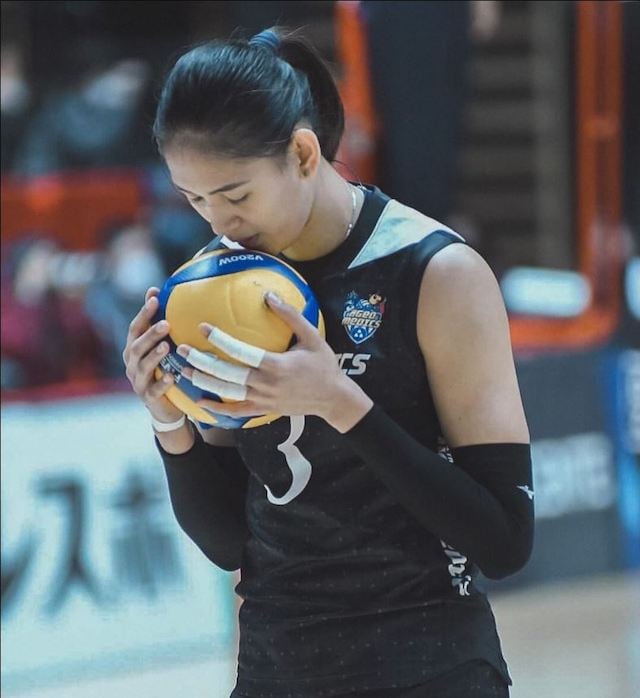 Photo credit: Jaja Santiago/Instagram
It could open doors for other Filipino volleyball players
The Philippines is brimming with local athletic talent and our neighbouring countries are slowly discovering this fact. For instance, Thirdy Ravena is currently thriving in Japan's basketball scene, playing for Japan B. League team San-en NeoPheonix. His brother Kiefer has also received offers to play overseas, while Kobe Paras is already on that same path.
Of course, this is uncharted territory for Philippine sports. After all, we're the ones used to naturalizing foreign talents in order to bolster our teams. Gilas Pilipinas has done this several times with Marcus Douthit and Andray Blatche. The naturalization process for Angelo Kouame and football player Bienvenido Marañon are also reportedly nearing its completion.
So shouldn't the fact that Santiago is being courted by another country supposed to be a compliment for our volleyball program?
It's an offer that won't be around forever and something that might be too good to pass up. On the other hand, it's also a permanent one. If Santiago chooses to play for Japan, she won't be able to don the red, white, and blue anew.
Jaja Santiago is facing the toughest crossroad in her career right now. Should she take the offer?