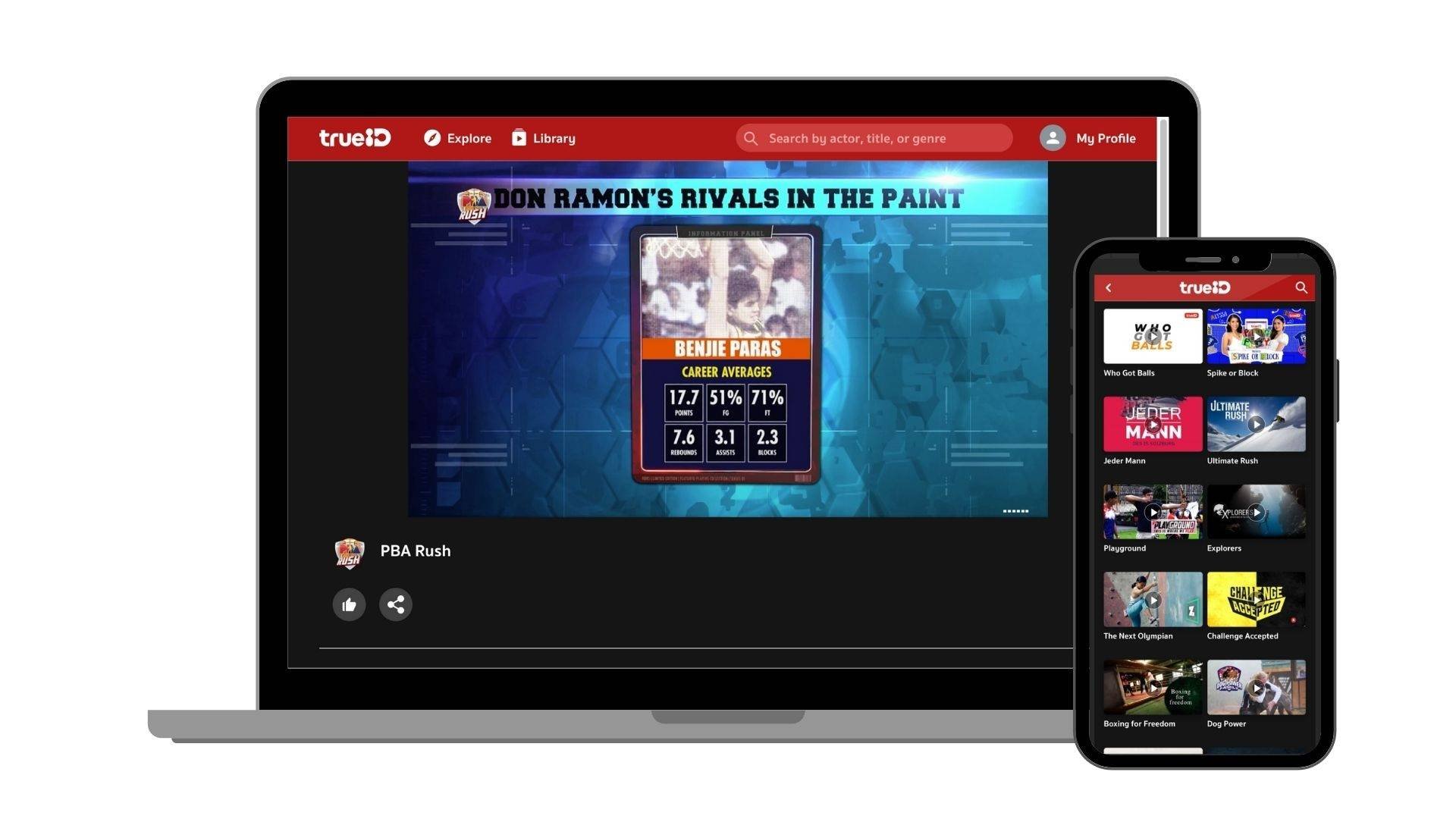 The basketball nation gets access to more sports content online, for free! TrueID builds up its content in the Philippines through a live TV streaming feature, with Cignal's PBA Rush as the first linear channel to air on www.trueid.ph and TrueID Philippines mobile app.
PBA Rush is a 24/7 all-basketball channel airing live games as well as same-day replays of the PBA. They also air original productions showcasing the best of the league such as new episodes of Hot Seat, Numbers, The Huddle, Jumpball, and Sports Page among others.
The channel's launch on TrueID beefs up TrueID's sports content from local and international content providers. Basketball fans have a new home!
Cignal Entertainment Vice President, Ms. Maria Isabel Santillan shared, "We see this as a long term partnership with TrueID. With this partnership, we hope to grow together and provide our audience with relevant and quality content. We are in the process of producing more content and creating more channels. We see those being available in TrueID."
Why PBA Rush among others? True Digital Philippines, Inc. Managing Director, Dindo Marzan shared, "We all know that the Philippines is a basketball country. Playing and watching this sport has always been part of Filipino culture so it was easy for us to choose PBA Rush to be TrueID Philippines' first live TV channel."
He adds, "We've been looking forward to expanding our sports content on the platform and PBA Rush would definitely level up the TrueID viewing experience. Luckily, we've got an awesome partnership with Cignal TV so expect to see more of their live TV channels to be available on our free content platform."
More TV channels are in the works to air on TrueID for free—bookmark www.trueid.ph and download the TrueID app on Google Play to keep tabs on what's next!
If you want to catch the latest basketball game, just click on PBA Rush and start streaming!