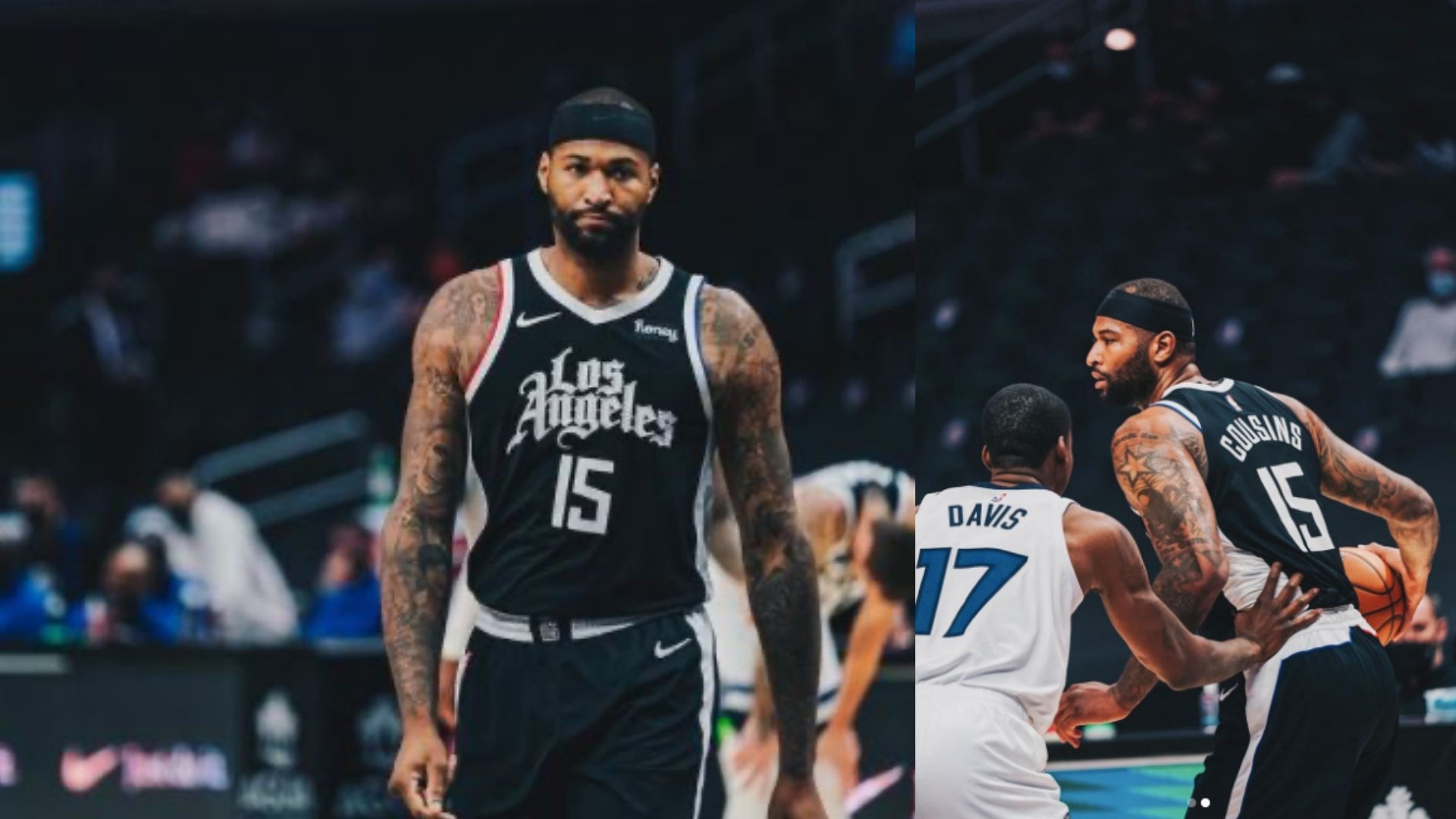 Photo credit: DeMarcus Cousins/Instagram
After initially signing two 10-day contracts, DeMarcus Cousins has proven his worth with the Los Angeles Clippers and has earned a guaranteed deal until the end of the 2020-2021 campaign.
The Clippers confirmed the good news on April 26 (April 27, Philippine time), as they added a solid veteran to shore up their front line for the postseason.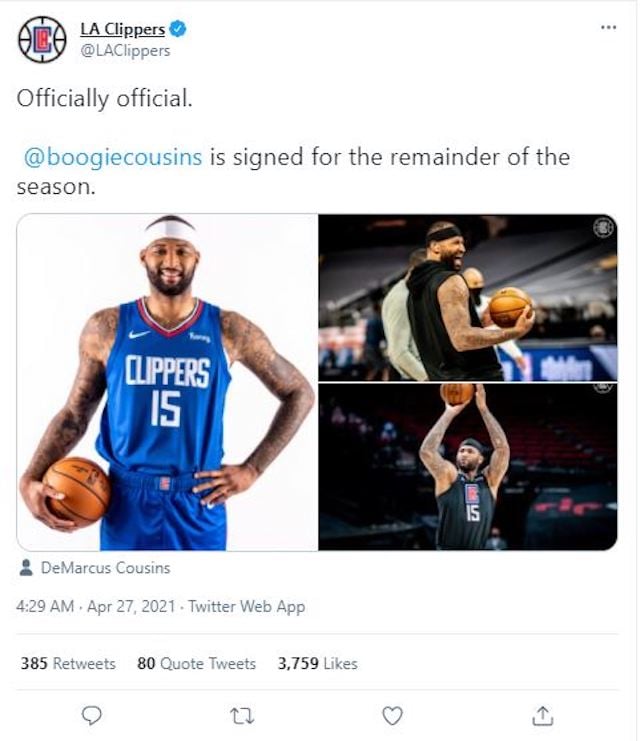 Photo credit: LAClippers/Twitter
In the eight games of donning the Clipper uniform, Boogie has already averaged 6.2 points, 4.5 rebounds, and 1.2 assists while knocking down 48.8% of his shots from the field and 50% from downtown.
Shortly after the announcement, the center tallied 16 points, 11 rebounds, and two blocks in the Clippers' 120-to-103 loss to the New Orleans Pelicans.
It's interesting to note that Cousins has now completed the California gauntlet, having played for all four California-based teams in the NBA, including the Clippers, Los Angeles Lakers, Golden State Warriors, and Sacramento Kings. (Bruh.)
Seems like the Clips are loving his chemistry with Rajon Rondo, whom Boogie had some success partnering up with in the past.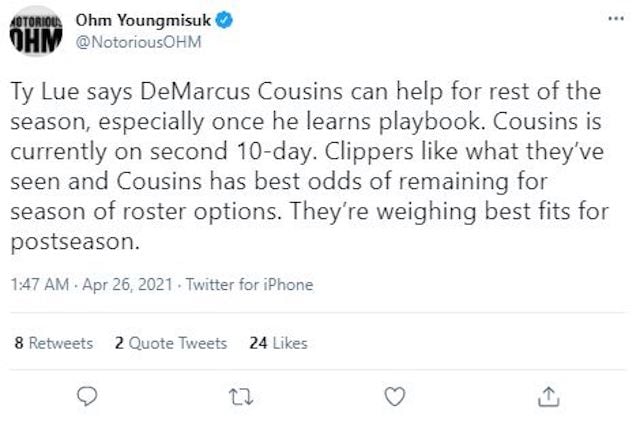 Photo credit: NotoriousOHM/Twitter
Before injuries took a toll on Boogie, it wasn't that long ago when he was once considered one of the best centers in the league. The four-time NBA All-Star is now on his fourth team in the last four years.
Boogie started the season alongside his college buddy John Wall with the Houston Rockets, but was released by the team last February.
Can DeMarcus Cousins help the Clippers in their title conquest this season?