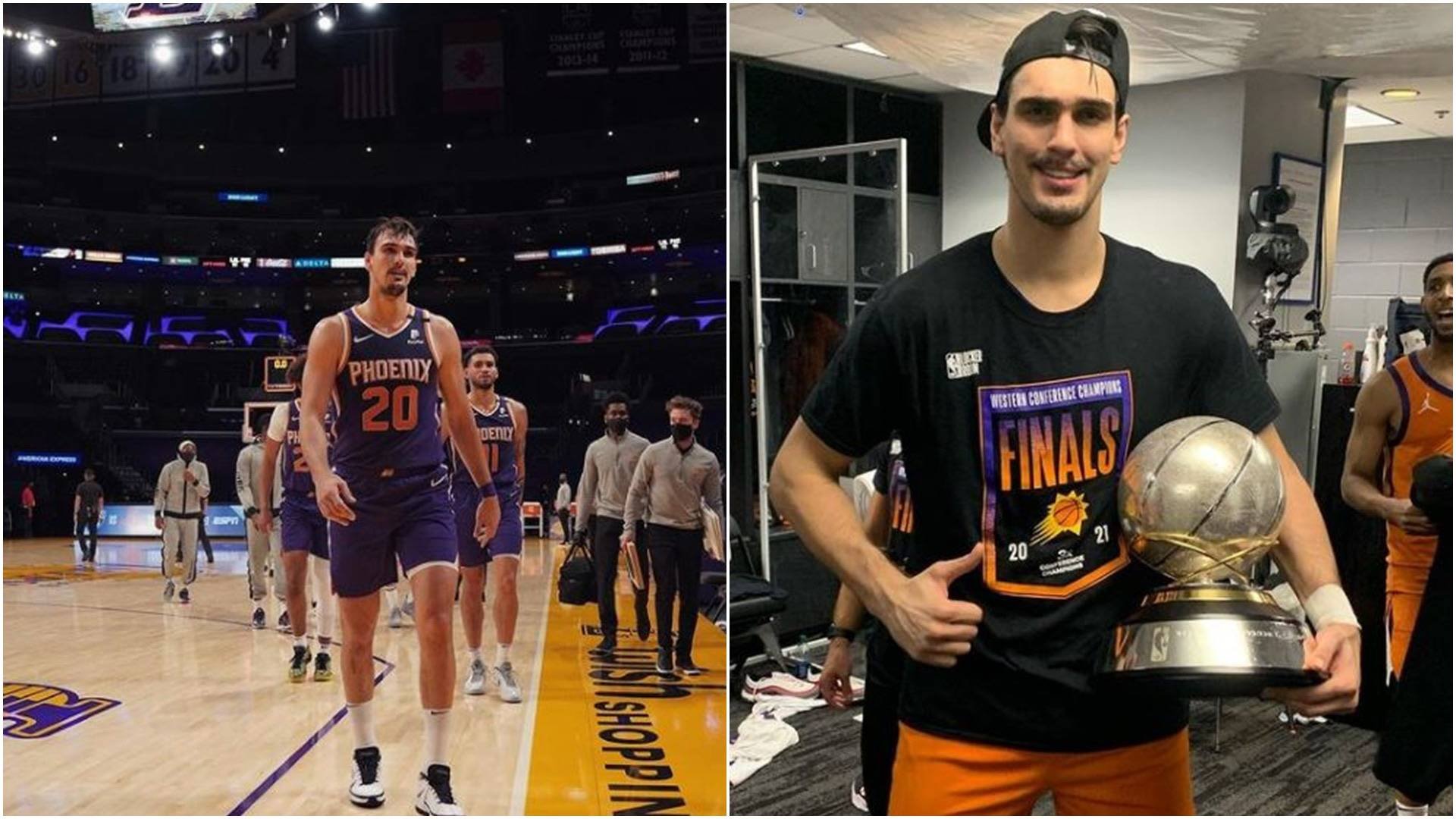 Photo credit: Dario Saric/Instagram
By Kriel Ibarrola
The injuries just keep coming. The Phoenix Suns' frontline grew thinner after Dario Saric suffered a knee injury in Game 1 of the NBA Finals against the Milwaukee Bucks. Suns fans' biggest fears came true when an MRI revealed that the 27-year-old Croatian sustained an ACL tear on his right knee.
Yes, that means he won't return in the Finals and will miss some significant time. Pagaling ka, Dario.
Damn. The injury bug just claimed another victim in the playoffs. Fans were obviously delighted when Bucks superstar Giannis Antetokounmpo managed to return just in time for Game 1 of the Finals, following a knee injury of his own.
Unfortunately, another player took his place on the injury list. Bummer.
READ: Injuries are spoiling the 2021 NBA championship!
While Saric is not exactly the Suns' best player, he's been a reliable back-up big throughout the season and the playoffs. He's usually the Suns' first big off the bench and often gives the team quality minutes when Deandre Ayton takes a breather.
He willingly took a lesser role with the team this year, which speaks to his great character.
Saric averaged a modest 8.7 points on 44.7% shooting from the field and 34.8% from deep in the regular season. His presence will indeed be nearly missed, especially against a Bucks team boasting a formidable frontline.
Losing Saric indeed stings, but the Suns will be alright. Ayton has been a monster in his first payoff foray and he can definitely shoulder the load for the Suns' interior.
Do you think the Suns can still win it all even without an important piece like Dario Saric?
ALSO READ: Suns take 2-0 lead in NBA Finals with 118-108 victory over Bucks