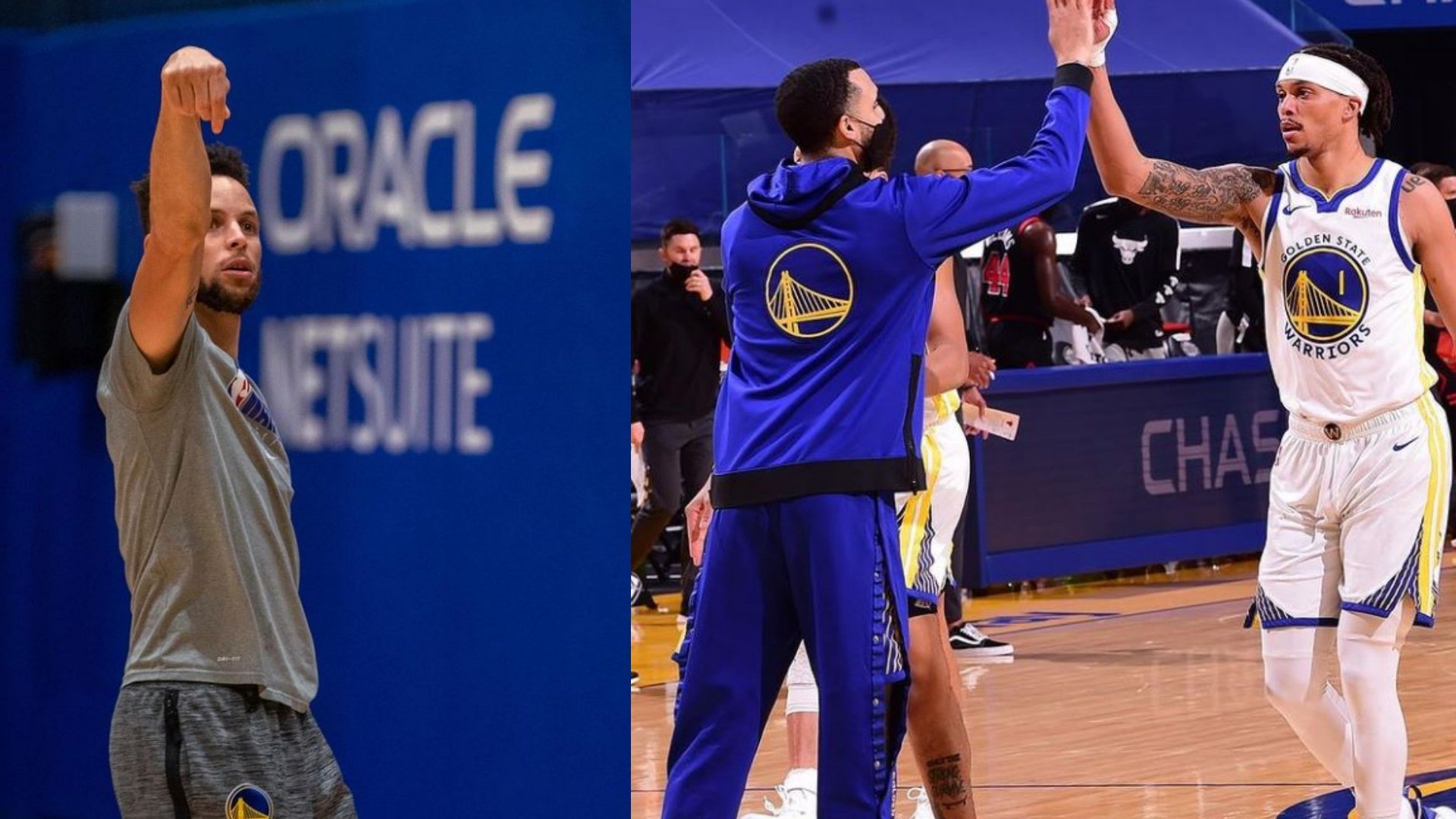 Photo credit: warriors/Instagram
Golden State Warriors fans can finally watch Stephen Curry splash those threes in person once more.
Dub Nation received terrific news after the team confirmed that they will be opening doors for fans inside the Chase Center in San Francisco starting April 23.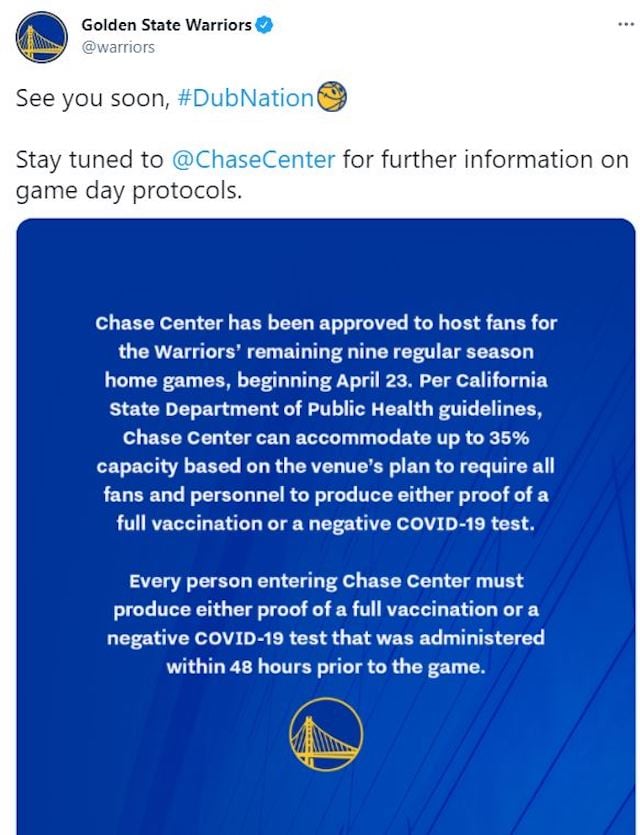 Photo credit: warriors/Twitter
The Warriors have been playing in an empty arena for the last 13 months. That's like an eternity for the Oakland-based team known best for its extremely passionate and loyal fan base.
Now the 18,000-seat arena will be accepting 35% of its capacity in the team's final nine home games of the regular season.
While the recent development is certainly a cause for celebration, it still comes with strict measures and guidelines.
For starters, all attendees must still practice extreme caution and wear face coverings while inside the arena. Attendees are required to present proof of full vaccination or at least a negative test result within the last 48 hours before admission.
Better safe than sorry, right? That's a small price to pay for the chance to once again support the Dubs in their bid to make it back to the post-season this year.
The Warriors, after all, do need all the help they can get at the moment. They're currently sitting at 10th place in the stacked Western Conference.
Technically, they're still in the running for a playoff play-in spot as long as they don't fall below the top 10.
Having that wild fan base cheering their lungs out will certainly give the Dubs a boost of confidence.
With their fans back in the arena, do you think the Warriors can turn things around?