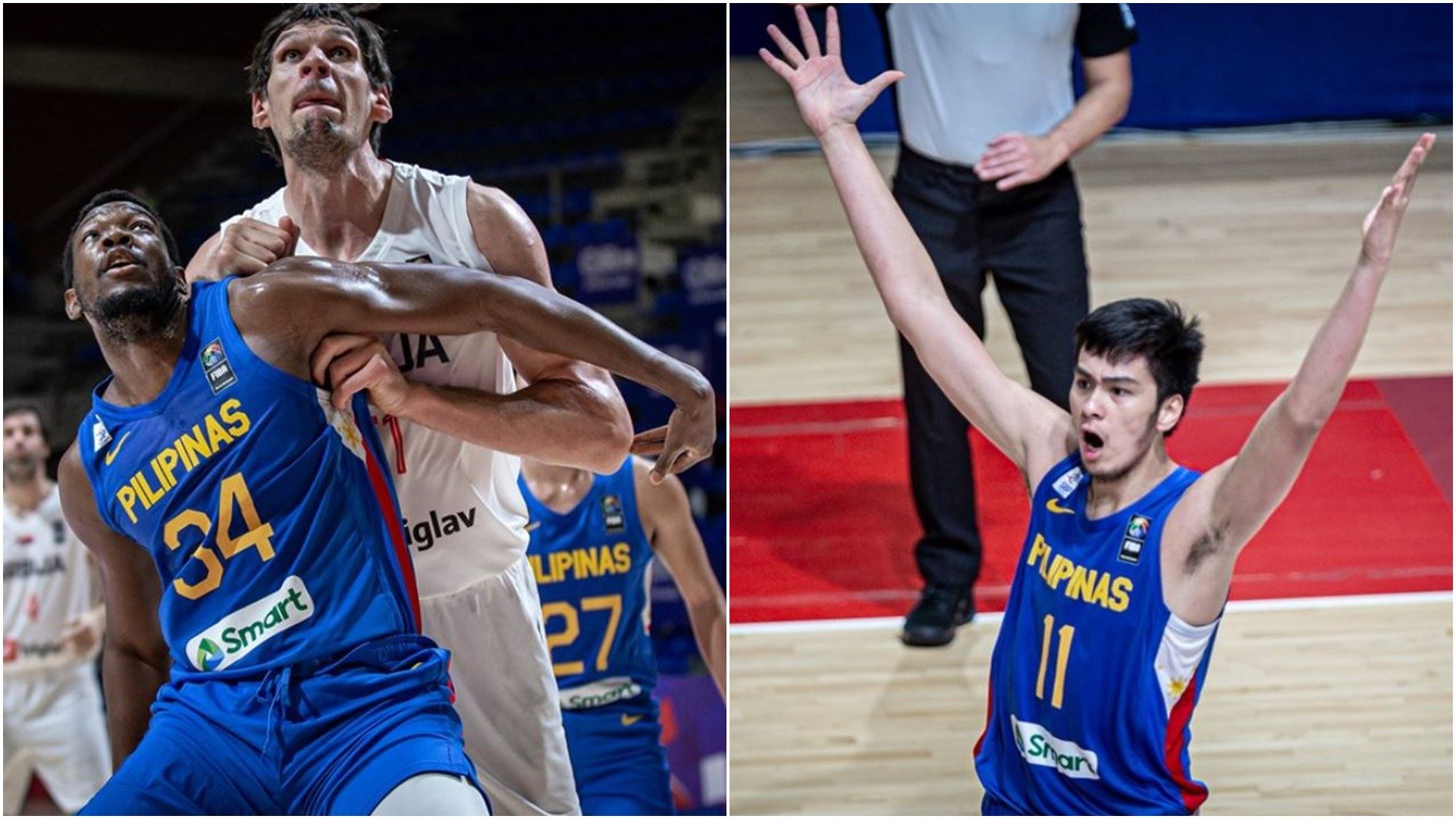 Photo credit: FIBA Olympic Qualifying Tournament official website
By: Kriel Ibarrola
The last time Gilas Pilipinas faced Serbia in a basketball game, back in 2019, tinambakan nila tayo by 59 points. Yikes.
As anticipated, expectations were tempered heading into the rematch with the mighty Serbians at the FIBA Olympic Qualifying Tournament in Belgrade on Wednesday (Thursday Philippine time).
The game happened at two o-clock in the morning in the Philippines, yet a lot of die hard, wide-awake Gilas fans still tuned in.
While we didn't win the game, as Gilas came up short in the end, 83-76, it's a far cry from the embarrassment we suffered two years ago.
This time around, our Gilas team took the fight to the fifth ranked team in the world and proved that the Philippines does belong on the world stage.
Facing Serbia in their home court was literally a tall order. The team, after all, boasted of a 7'6" behemoth in Dallas Mavericks center Boban Marjanovic. Even with their very own NBA stars Nikola Jokic and Bogdan Bogdanovic sitting out this year, the Serbian unit still overwhelmed as a powerhouse player.
READ: Gilas ends FIBA Olympic qualifiers bid with blowout loss to Dominican Republic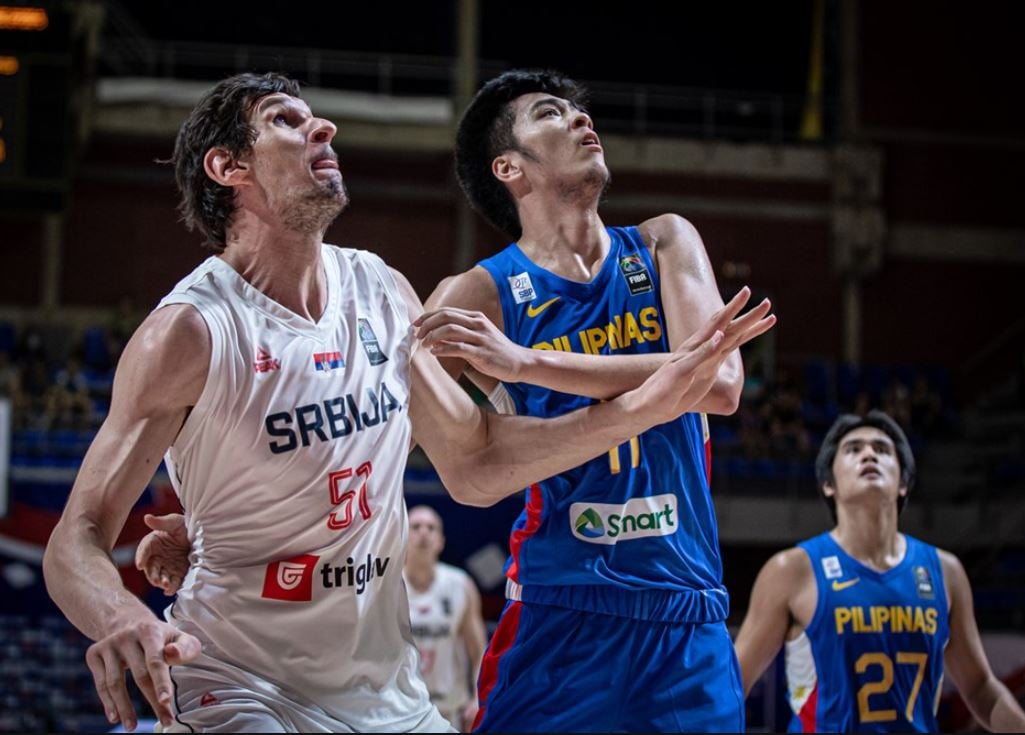 Photo credit: FIBA Olympic Qualifying Tournament official website
But Gilas had amazing bigs as well.
Angelo Kouame showcased why naturalizing him was the best decision ever made, as he led the team with 17 points on 8-for-15 shooting from the floor, along with seven boards, three blocks, and two assists. Kai Sotto and Justine Baltazar added 10 apiece.
Gilas played from behind for the majority of the game, up until they managed to even the score at the end of the third. The team gave the Serbians quite the scare in the fourth, after taking the lead thanks to a floater from RJ Abarrientos. Even Serbia's home fans started booing the Philippines at that point!
Johnny A's pamangkin would ultimately pitch in nine points on 4-for-8 shooting, while his backcourt mate Jordan Heading tallied 13 markers.
READ: FIBA lauds SBP for successful Asia Cup qualifiers hosting
Marjanovic, however, was too big and too strong as he cashed in clutch buckets down the stretch to lead the Serbians to victory.
Sayang. Still, ang galing ng mga bata natin. Take note, they even did it without arguably the best player, Dwight Ramos, who didn't play due to a groin injury.
One thing's for sure, tunay na palaban ang Gilas Pilipinas. While Tab Baldwin is not a fan of moral victories, we'll still take this one, coach. This is definitely a win for the Gilas fans and the country's basketball program. This moral victory still rings loud, even with the team succumbing to the Dominican Republic that would end its Olympic bid.
ALSO READ: Why FIBA Asia Cup is vital