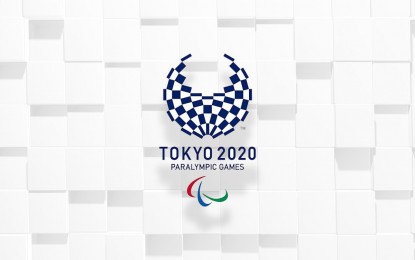 MANILA – The Philippines will not be bringing home a medal in the Tokyo Paralympics as the national team's last two hopes failed to make the podium on Friday.
Following the conclusion of the qualifying heats for the 100-meter backstroke event at the Tokyo Aquatic Centre, para-swimmer Gary Bejino was way outside of the Top 8 cutoff for the final.
Competing at Heat 2, Bejino clocked in at one minute and 28.87 seconds, finishing last among seven swimmers.
After Heat 3 was played, Bejino ended up at the cellar of a list of 20 para-swimmers.
Bejino was seven seconds off the time of the last qualified finalist, David Sanchez of Spain.
Jia Hongguang of China headlines the finalists after clocking in the fastest at the heats with 1:14.15.
Completing the Final 8 are Matias De Andrade of Argentina, Dino Sinovcic of Croatia, Wang Jingang and Yang Hong of China, Thijs Van Hofweegen of the Netherlands, and Laurent Chardard of France.
Meanwhile, Jerrold Mangliwan settled for the eighth spot in the final 100-meter wheelchair race at the Tokyo Olympic Stadium.
Mangliwan clocked in at 20.08 seconds, barely three seconds off eventual winner Raymond Martin's time.
The American, who holds both the world and Paralympic records for the said race, took the gold at a time of 16.99 seconds.
Yuki Oya of Japan won silver at 17.18 seconds, while Mexico's Leonardo Perez set a new personal best of 17.44 seconds en route to the bronze.
There were supposed to be three Filipinos in action for Friday, but para-taekwondo jin Allain Ganapin was tested positive for the coronavirus disease 2019.
"Allain is upset in missing this opportunity but prays that this challenge will strengthen in resolve in his later competitions," Philippine Paralympic Committee president Mike Barredo said the day before.
Ganapin became the third Filipino para-athlete who has tested positive for Covid-19, joining para-powerlifter Jinky Guion and para-discus thrower Jeanette Aceveda at the sidelines.
Guion, like Ganapin, tested positive for Covid-19 here, while Aceveda got her positive result during the mandatory testing for the athletes in Tokyo.
"The present pandemic has created so many obstacles for our para-athletes. The virus has been unforgiving and denied them the chance to bring glory and honor to the Philippines," Barredo said. (PNA)