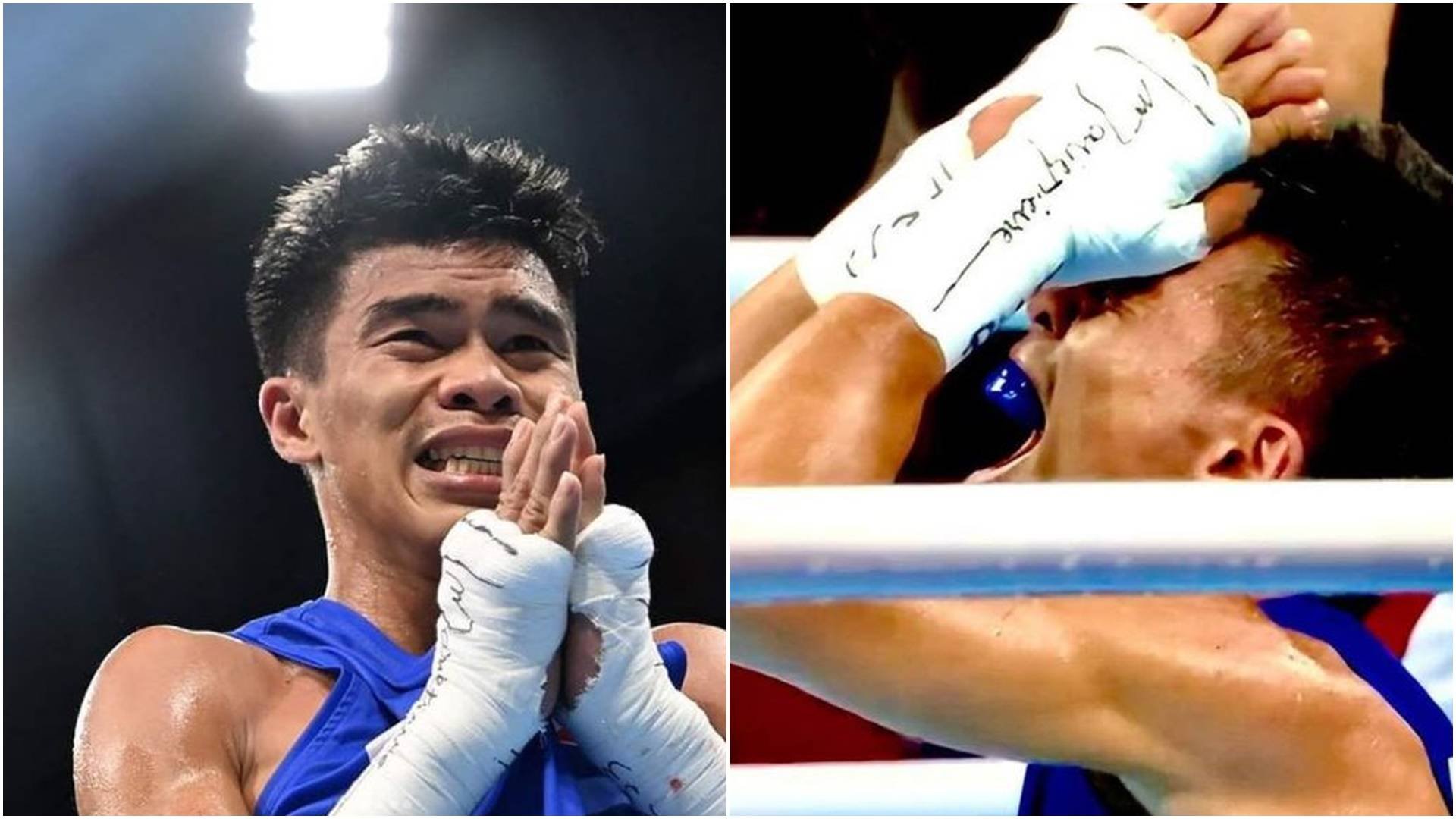 Photo credit: Carlo Paalam/Instagram
By Kriel Ibarrola
Carlo Paalam is already assured of a silver medal in the men's boxing Flyweight division in the 2021 Tokyo Olympics. But why stop there?
The gold medal—which would be the Philippines' second in history— is within grasp. Only Galal Yafai of Great Britain stands in his way.
It wasn't an easy journey by no means for the 23-year-old Pinoy pugilist. After all, he was actually the least known from the Philippines' boxing quartet in this year's Olympics. Eumir Marcial was already a household name, while Nesthy Petecio and Irish Magno were stars in their own rights.
Paalam flew under the radar. He didn't mind. Judging by his interviews, the Bukidnon native is a man of a few words. He lets his actions inside the ring do the talking. And boy, that's extremely loud.
The 2019 SEA Games in the Philippines was like a coming out party for Paalam. He won gold then, and he's one away from another one. Only this time around, it's arguably the most important fight of his life.
Even in his natural weight class of flyweight, the 5-foot-4 boxer was oftentimes even dwarfed by his first three opponents. It didn't matter. His punches were a lot stronger, a lot faster, and more precise.
His first match versus Brendan Irvine was somewhat shaky, but Paalam somehow came away with a split decision victory. Awaiting him in the next round, however, was World Championship Silver and Bronze Medalist Mohamed Flissi of Algeria in the Quarterfinals. Paalam again won, and he did it convincingly.
READ: Witty 'Paalam' puns abound as boxer Carlo nabs sure Olympic medal
Some pundits believed his journey might soon end after drawing reigning Olympic Gold medalist Shakhobidin Zoirov of Uzbekistan. But Paalam completely erased that narrative. It was a brutal fight, as both boxers sustained nasty cuts in their fight. But in the end, he soldiered through and earned a 4-1 split decision upset win. That was a guaranteed bronze for the Filipino.
Facing hometown bet Ryomei Tanaka of Japan in the semis, Paalam showed he has no intentions of saying goodbye just yet. He raced to a beautiful two round lead, once again using his insane speed to his advantage. Paalam could have easily coasted in the third, but he kept his foot on the gas and completely outclassed his Japanese foe.
Now, it all comes down to one more fight. This will be the biggest nine minutes of his life. Paalam will fight for the gold on Saturday, August 7 at 1pm Philippine time.