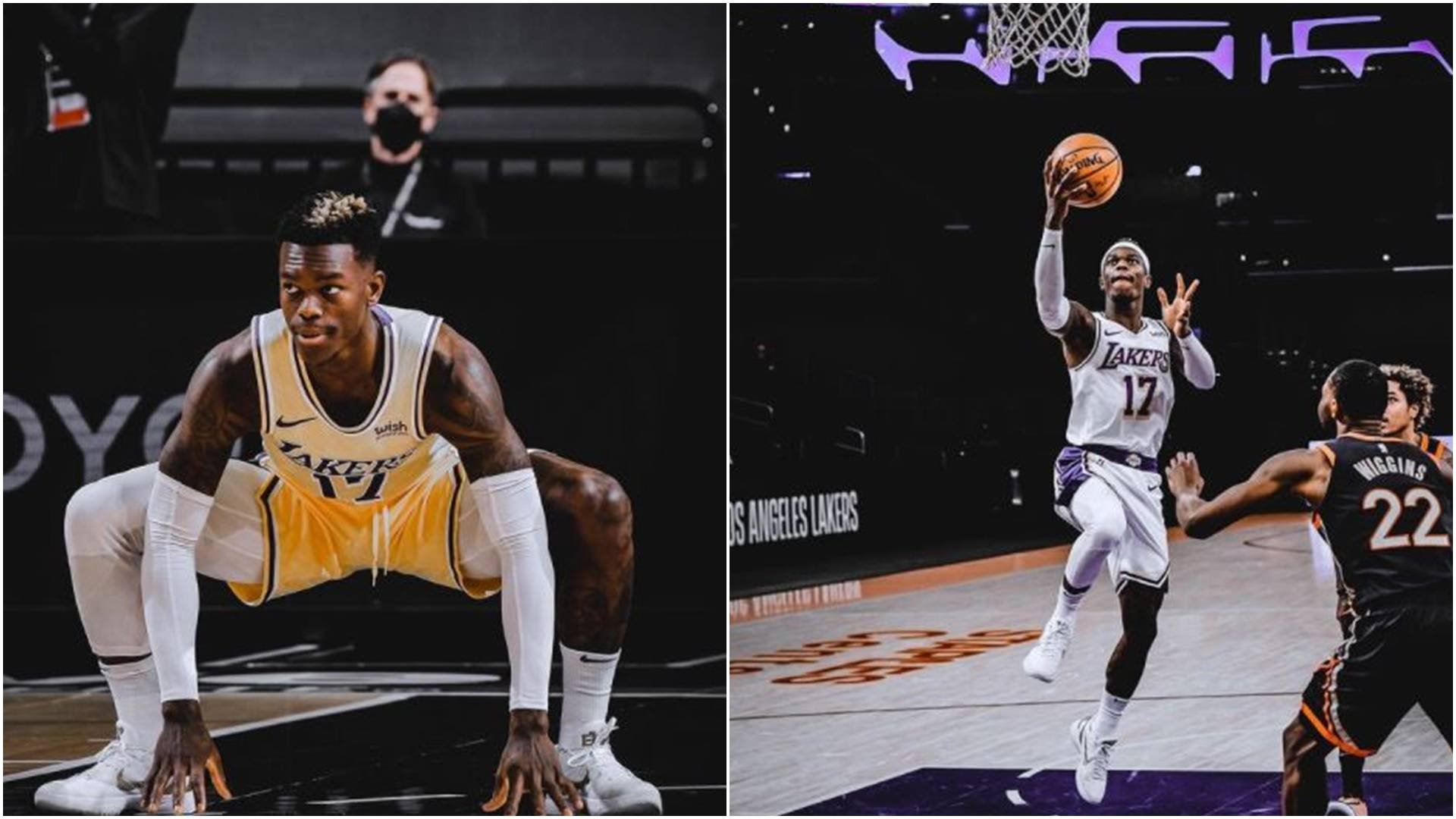 Photo credit: Dennis Schroder/Instagram
By Kriel Ibarrola
Bet on yourself. That's what most professional athletes do. There's nothing wrong with seeking higher pay and knowing what you're worth.
But sometimes, these types of risks do not always pan out. Just ask Dennis Schroder.
Ok, let's backtrack a bit. Schroder, of course, started at point guard for the Los Angeles Lakers last year. The Purple and Gold loved what they saw out of the 27-year-old German and offered him an extension worth $84 million. Woah. That's life-changing money, right?
It would have been a no-brainer for most players. But no. Schroder decided to enter the free agency market and rejected the Lakers' whopping offer. He reportedly wanted a contract worth somewhere around the $120 million range. Sheesh. That's superstar money.
Don't get us wrong. Schroder is a decent player but that's quite a leap. The Lakers' offer was already beyond generous if you ask us.
Of course, the Lakers didn't bite and refused to give him that big of a payday. They moved on by signing some impact players in free agency. Schroder became the odd man out once LA traded for Russell Westbrook.
No biggie. Schroder kept calm and thought maybe he could receive that money elsewhere. He thought wrong. As a lot of free agents received the money bag in the first few hours of free agency, Schroder was among the notable names that remained unsigned.
READ: The biggest signings from Day 1 of NBA Free agency
No team was willing to give him his $120M price point. All right, beggars can't be choosers, right? The shifty playmaker was going to accept a lower deal. However, teams were not even willing to shell out $10M a year for him. Dang.
Schroder finally came to terms with the Boston Celtics on Wednesday (Manila time) on a one-year deal worth $5.9 million. That's a far cry from the $84M he could have gotten from the Lakers.
Still, let's not pretend $5 million isn't a lot of money. Schroder will get a fresh start with the C's and he can still prove himself. If he plays out of his mind in Boston, he might get a chance to get the cash he seeks once he becomes a free agent at the end of the year.
He will certainly get his chances with the Celtics, considering they need a point guard after trading Kemba Walker.
But for now, Dennis Schroder must let his game do the talking.
Do you think Schroder will have a career year with the Celtics next season?
ALSO READ: Alapag joins Kings coaching staff anew in NBA Summer League