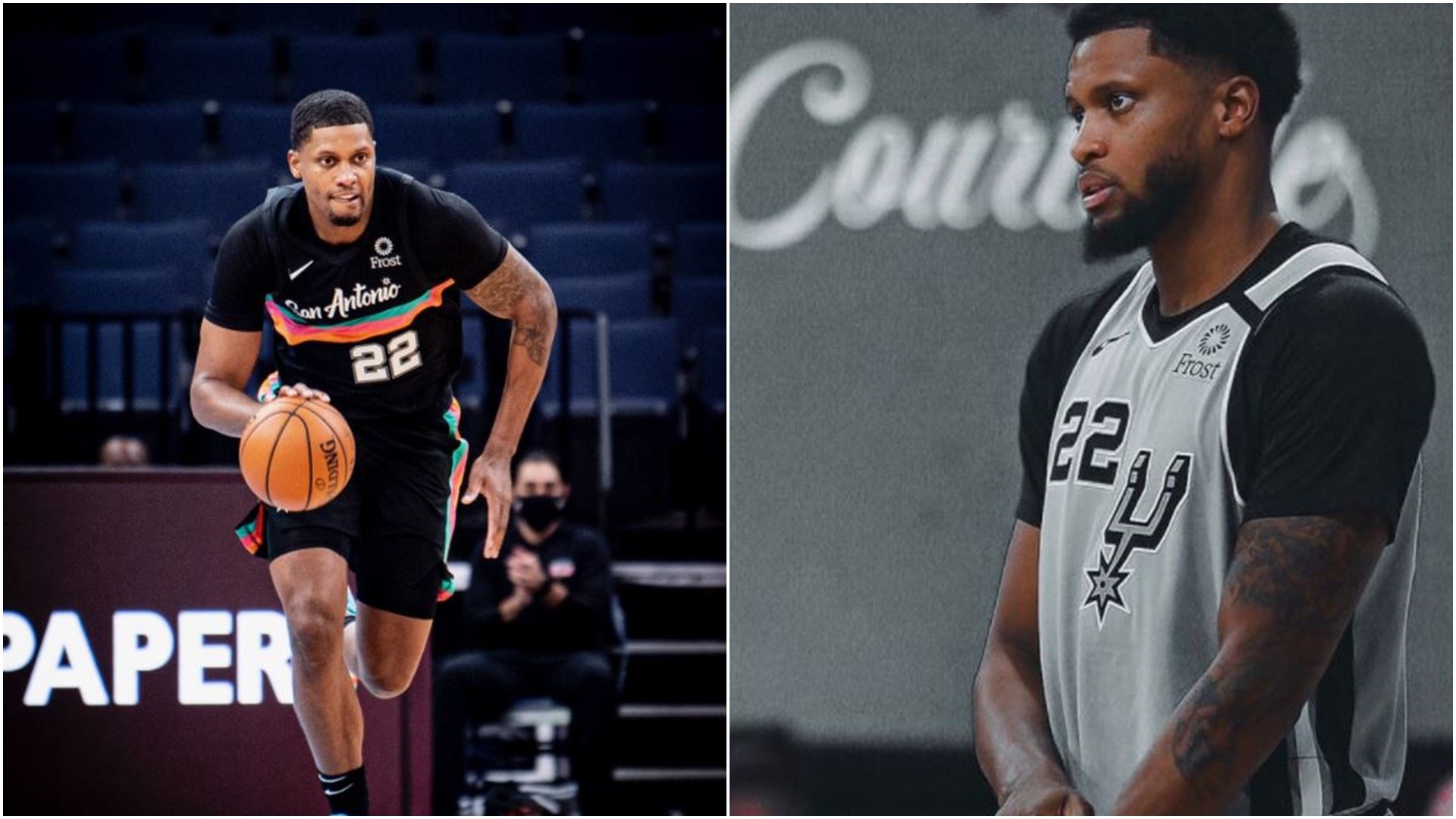 Photo credit: Rudy Gay/Twitter/Instagram
Rudy Gay would have loved to still be playing some playoff basketball right now. Instead, he's at home chilling, as the San Antonio Spurs were eliminated in the play-in tournament for the second season in a row.
READ: All bets are off! An NBA play-in tournament preview
ALSO READ: LeBron pushes Lakers to playoffs, Grizzlies survive
The 34-year-old scorer will be facing a career crossroad in the coming months, since he's set to enter free agency during the offseason.
With that in mind, Gay recently took to Instagram to thank Spurs fans, who have shown him nothing but love for the past four years.

Photo credit: Rudy Gay/Instagram
He shared, "Another year in the books! [It was] not the usual year by far but I learned a lot about myself. Basketball is a sport but to us it's been our lives. Thank you to the fans in San Antonio for your continued support."
That's deep, man.
Spurs fans have grown to love Gay since he moved to Texas back in 2017. The 15-year veteran has fit in quite nicely under coach Gregg Popovich's management.
In four seasons with the Silver and Black, Gay notched 11.9 points, 5,6 rebounds, and 1.8 assists, on 46.2% shooting from the field and 36.4% from long range.
While Gay would love to keep it going with the Spurs, it may be beneficial for both sides to part ways.
The Spurs are going young and are focusing on their future with a core team of Dejounte Murray, Derrick White, Jakob Poeltl, and Keldon Johnson.
Apart from Gay, leading scorer DeMar DeRozan's contract with the team will also expire this coming offseason and he is expected to walk and sign someplace else.
It may be wise for Gay to do the same. He's not getting any younger and the Spurs are definitely not winning a championship anytime soon.
READ: How to cope when you're feeling salty about your NBA team's losing streak
Might as well sign to a contender while your value is still high. Gay may no longer be the lethal scorer he once was, but he's still quite the sparkplug off the bench.
What do you think the future holds for Rudy Gay? Would you like to see him continue playing with the Spurs? If not, which contender should sign him?