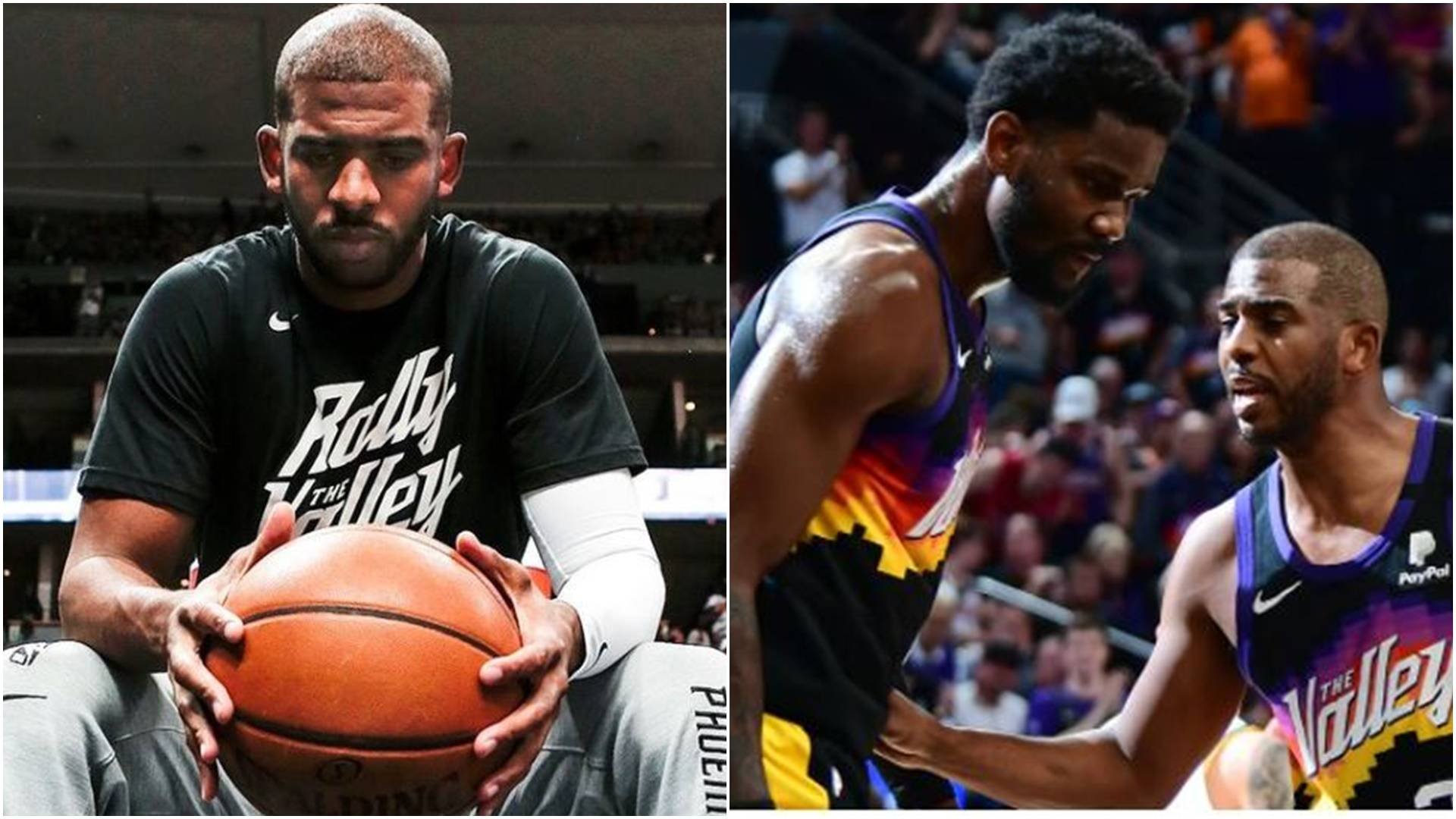 Photo credit: Suns/Instagram and NBA.com
By Kriel Ibarrola
Chris Paul is inching closer to his first NBA title. Yes, sir, it's the Phoenix Suns that drew first blood in Game 1 of the 2021 NBA Finals thanks to another epic performance from the Point God himself. The second win is another story.
Talaga bang 36 years old ka na, Chris Paul? Parang hindi, eh.
The biggest storyline of the evening, of course, was that Giannis Antetokounmpo made a triumphant rerun from a serious knee injury and actually looked stellar for the Milwaukee Bucks.
However, that didn't matter at all, as CP3's brilliance overshadowed the Greek Freak's return, as he led the Suns to a dominant 118-105 victory.
READ: Phoenix rising still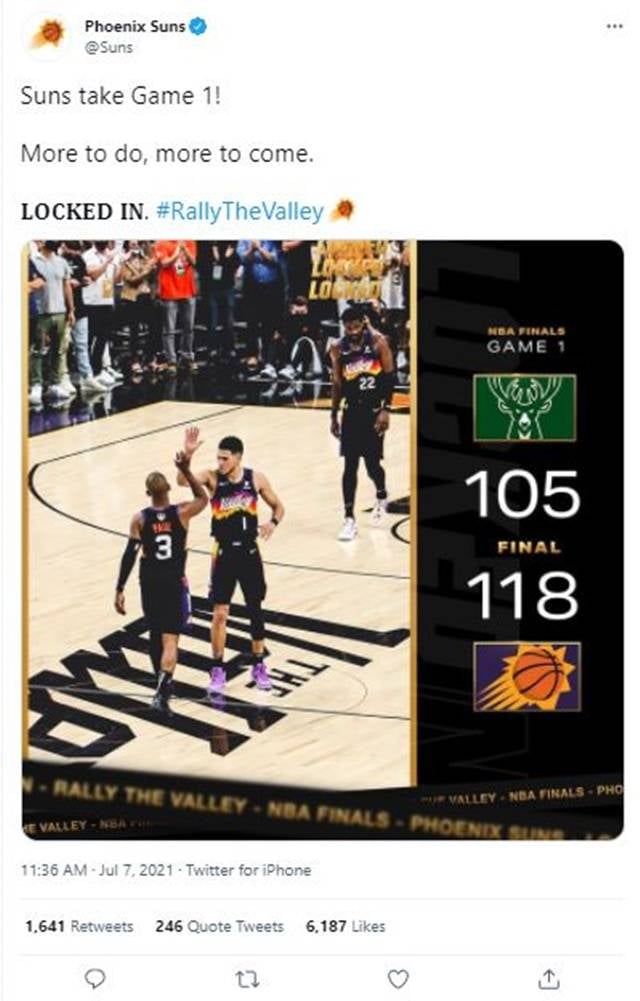 Photo credit: Suns/Twitter
The 11-time All-Star finished with a game-best 32 points on 12-for-19 shooting from the field and 4-of-7 from deep, along with nine dimes and one steal in 37 minutes. Not too shabby for someone with no Finals experience, right? This man is on a mission!
That's not all. CP3 even channelled his inner Michael Jordan and became only the second player to record 30+ points and 8+ assists in his Finals debut. Like Mike nga! He even became only the third player at 36 or older to score 30+ points on the big stage.
Paul joined Tim Duncan and Kareem Abdul-Jabbar, who by the way accomplished this six times!
It was indeed a total team effort for the Suns. Ang ganda rin ng performance ng mga bata ni Chris Paul!
Playoff neophytes Devin Booker and Deandre Ayton also showed up. Book finished with 27 points and six assists (on top of great defense), while Ayton again feasted with 22 points and 19 boards.
But of course, this is a seven-game series. A lot can still happen. So, don't go counting your chickens before the eggs hatch, Suns fans.
Napabilib din ba kayo kay Chris Paul? Do you think he will be the Finals MVP if the Suns take this one home?
ALSO READ: Stayin' alive in Phoenix