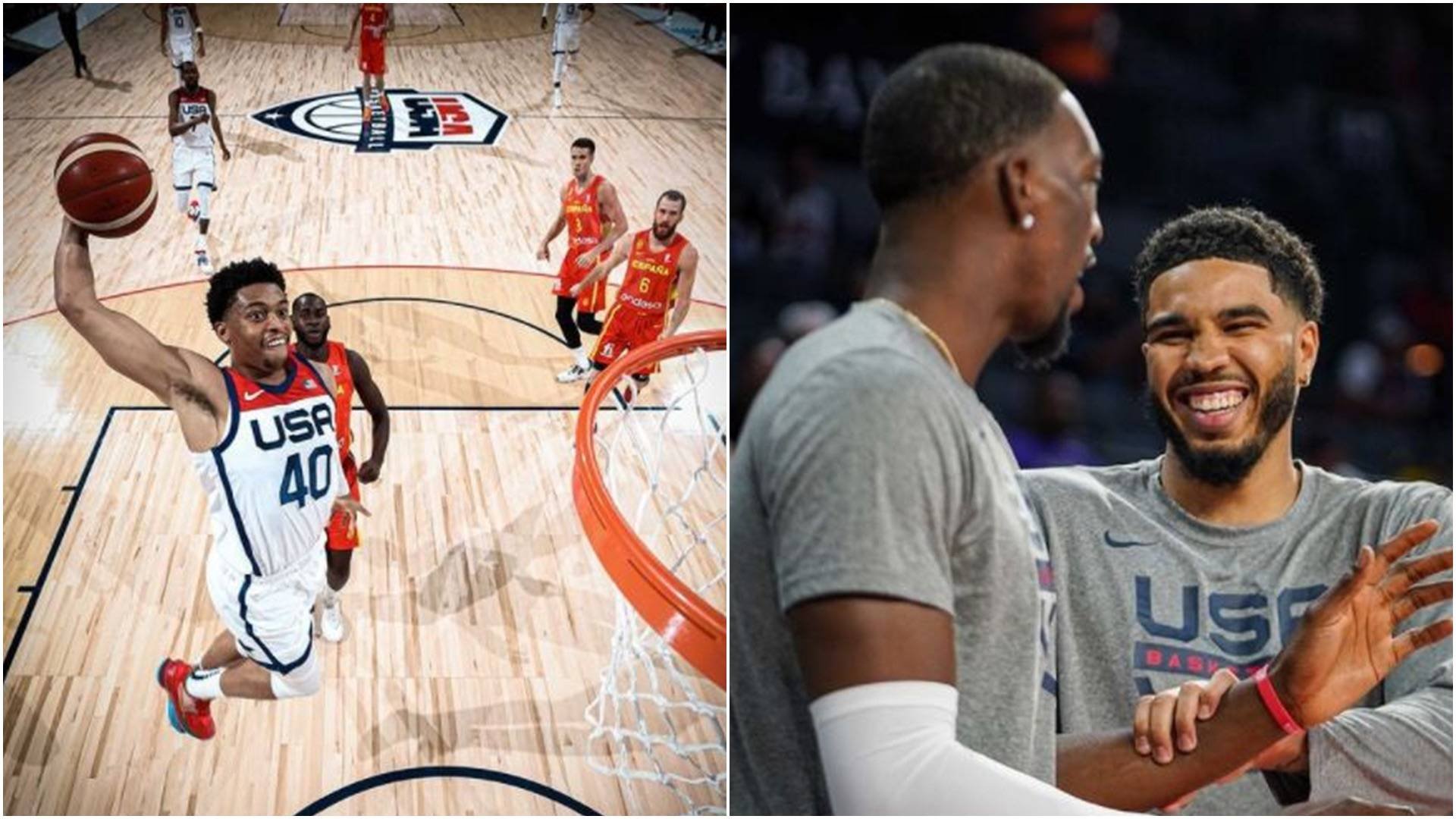 Photo credit: USA Basketball/Instagram
By Kriel Ibarrola
As the old adage goes: It's not how you start, it's how you finish. While the United States' Men's basketball Team head coach Gregg Popovich probably disagrees with this line of thinking, it was pretty much their entire story.
Paano ba naman, it took two USA shocking losses to Nigeria and Australia before it got its act together. Now looking like the well-oiled machine they're supposed to be in the first place, the Americans vented their ire on Spain with an 83-76 win.
The Spaniards had no answer for Dame Time, as Damian Lillard punished them with his long-range barrage to a tune of 19 points, six assists, and four steals. Kevin Durant also made his defenders look silly dropping an easy 14 points on.
However, the game was more of a coming out party for late Team USA replacement Keldon Johnson. The high-flying 21-year-old probably earned himself a place in the rotation after being a nice surprise off the bench versus Spain.
Johnson was a bundle of pure energy, as he finished highlight dunks and impressive blocks against a veteran Spain squad. He finished the game with 15 points on an efficient 7-for-9 from the field.
Ooh. That kid is good.
Some fans and pundits were initially joking that Johnson only made the team since he's Coach Pop's player with the San Antonio Spurs. Favoritism ba? Turns out, may ibubuga naman pala talaga yung bata.
READ: Hidilyn eyes medal in possible final Olympics; Ando tipped to take over
Johnson and JaVale McGee replaced Bradley Beal and Kevin Love from the Team USA lineup.
All and all, Team USA went 2-2 in their exhibition games in Las Vegas, after their supposed rematch with the Australians was cancelled. They will now fly to Tokyo in a bid to defend their Olympic gold medal.
Finally getting some momentum, Team USA is looking like their usual dominant selves. What's even scarier is the fact that they're not even in full force yet, as NBA Finalists Devin Booker, Khris Middleton, and Jrue Holiday have yet to join them due to their commitments.
So, were you likewise impressed with Keldon Johnson? Do you think he'll be a major factor for Team USA in the Olympics?
ALSO READ: How to cover the Olympics