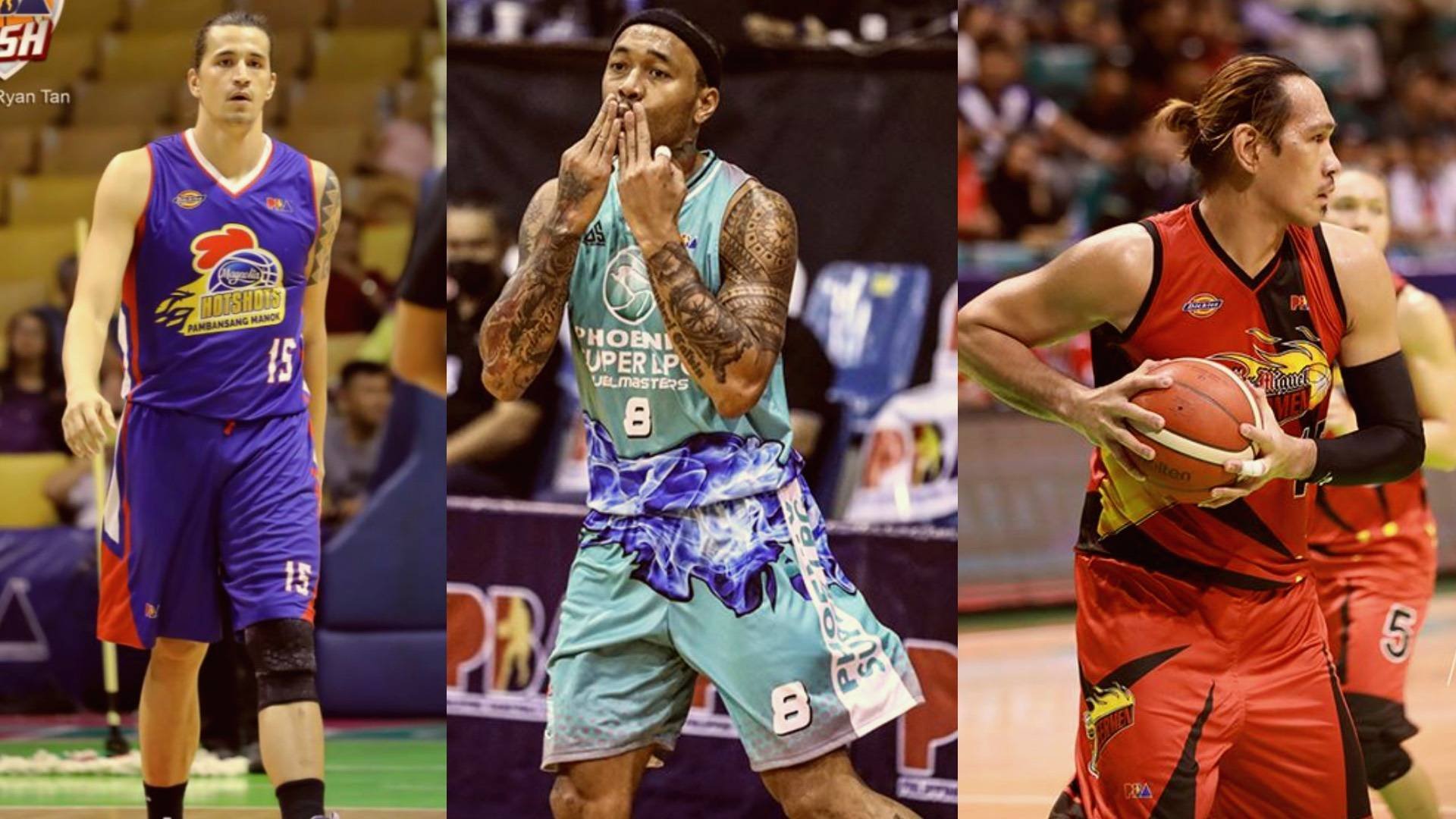 Photo credit: PBA Gallery
By Kriel Ibarrola
Ahhh, Filipinos and nicknames. Where do we even begin? It's no secret that one of the country's favorite pastimes is to give each other witty, but most of the time unflattering pet names.
Our professional basketball scene is no exemption to the rule. Aside from its physicality, the PBA is perhaps best known for its long history of christening its players with hilarious monikers over the years.
There are a lot of goofy-sounding nicknames, plus lazy ones which just often rhyme with their last names. Let's not even get into the politically incorrect ones. Yikes. But it's not all bad. There are actually some great nicknames that embody what the player is all about.
Our lolos and titos are probably still fond of superstars from the 80s like Alvin "The Captain" Patrimonio or Allan "The Triggerman" Caidic.
Even nickname puns, when used right, are both clever and catchy. However, a good moniker must personify a player's best attribute and establish his brand. You know it's a good one when an athlete is better known by his nickname rather than his real name.
Let's list down the five best nicknames among active PBA players!
READ: PBA teams ready for launch
Jayson "The Blur" Castro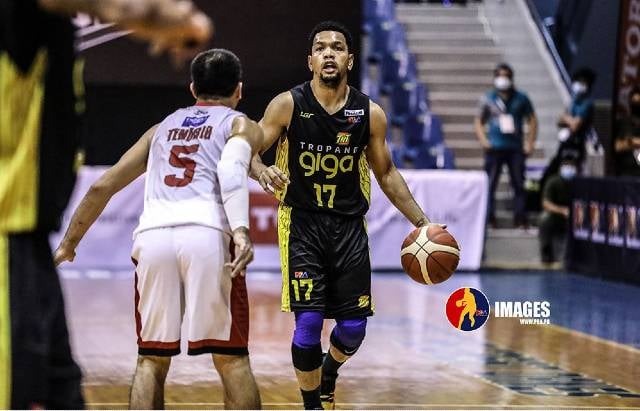 Photo credit: PBA Gallery
Speed kills. That's basically been Castro's MO since he rose up the ranks of Philippine basketball. The 5'10" Filipino playmaker has always been the fastest player on the court, from his collegiate days in PCU to dominating the PBA for the TNT Tropang Giga since 2008.
"The Blur" does embody Castro's natural ability to leave his defenders to dust, especially on the break.
Castro has been blessed with break-neck speed, along with fast-twitch muscle fibers, and insane reflexes. The 34-year-old speedster even caught the attention of other countries in the international game, where he was once dubbed "The Best Point Guard in Asia."
Castro's nickname may not be entirely original since former NBA player Leandro Barbosa was also called the "Brazilian Blur."
"Pinoy Sakuragi" Marc Pingris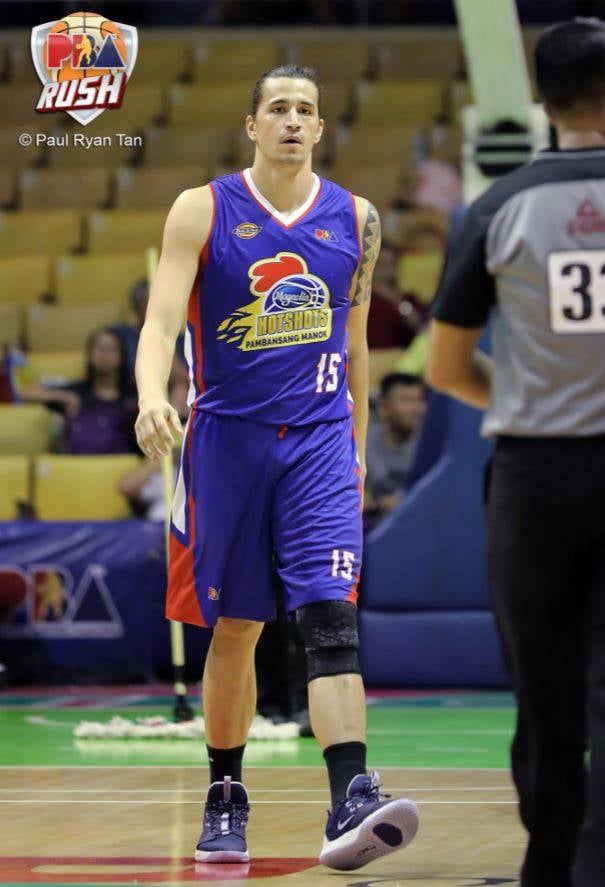 Photo credit: Paul Ryan Tan/Facebook
Fan favorite Marc Pingris is a big anime fan. Turns out, the Japanese animated manga Slam Dunk is his favorite. It didn't take long for fans to notice similarities between the Magnolia Hotshots superstar and Slam Dunk's mischievous lead character Hanamichi Sakuragi.
It's really not hard to compare the two. For starters, Pingris entered the PBA as a high-flying prospect with an eccentric hairstyle back in 2004. Sounds familiar, right?
While the nine-time PBA champion is not the most skilled guy around, he makes up for it with his incredible motor, elite athleticism, and feverish passion for the game. (Are we sure it's not the Sakuragi we're talking about here?)
Furthermore, the 39-year-old big man is considered as one of the best rebounders in league history, much like the self-proclaimed "Hari ng rebound" from Slam Dunk.
Those who follow Ping on social media also know he's quite the prankster as well. Pingris has since owned up to that nickname, as he dyed his hair red once and even has customized Sakuragi-inspired shoes.
Have you also seen his latest gaming rig?
READ: Sources: PBA gets IATF go signal for July 16 launch
"The Beast" Calvin Abueva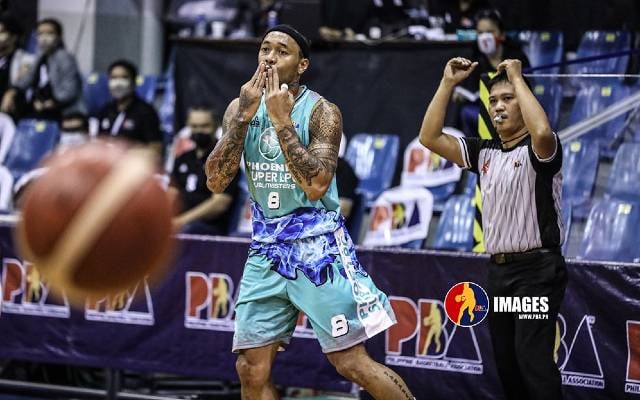 Photo credit: PBA Gallery
When you carry one of the most intimidating nicknames in the PBA, you better be worth your salt and be able to back it up.
That's exactly what Calvin Abueva is, a beast of a man on the basketball court. His chaotic play style has certainly both endeared him to fans and also rubbed some people the wrong way over the years.
Obviously, his "beastly" reputation has gotten him in hot waters time and time again. The former San Sebastian Stag standout, however, does seem to be a tamed Beast nowadays following his lengthy suspension from the league.
Abueva's nickname and persona was even the inspiration behind local rapper Third Flo's rap song "Mala Abueva" (cue in: "Ako'y halimaw sa laro, mala-Abueva").
Abueva will have a fresh start in his PBA career this season as he will now play for the Magnolia Hot Shots Pambansang Manok.
"The Kraken" June Mar Fajardo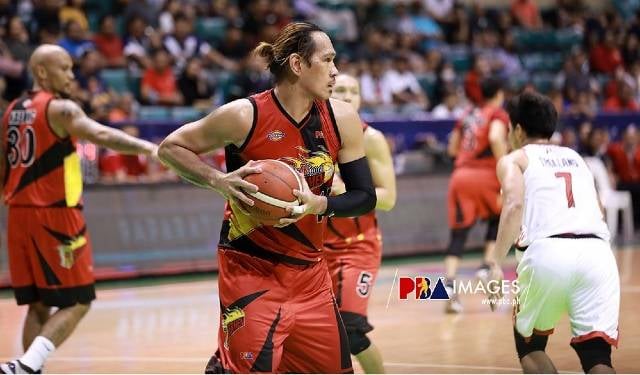 Photo credit: PBA Gallery
The Kraken is a gigantic mythical monster that supposedly swallowed ships whole. That's exactly what June Mar Fajardo is, a full-blooded 6'10" Filipino player that devours every defense thrown his way.
The 31-year-old Cebuno center is already considered one of the most dominant players the league has ever seen. Not convinced? His body of work already rivals some of the PBA's All-Time Greats. Fajardo is an eight-time PBA champion, six-time PBA MVP, three-time Finals MVP, and eight-time Best Player of the Conference winner.
The San Miguel Beermen superstar has already been called many names, including "The Future of Philippine Basketball" and "Abai." However, it's The Kraken moniker that truly captures his sheer might and power on the court.
But don't be fooled by his enormous size, the Cebuano center is a gentle giant and a self-confessed mama's boy off the court.
Mark "The Spark" Caguioa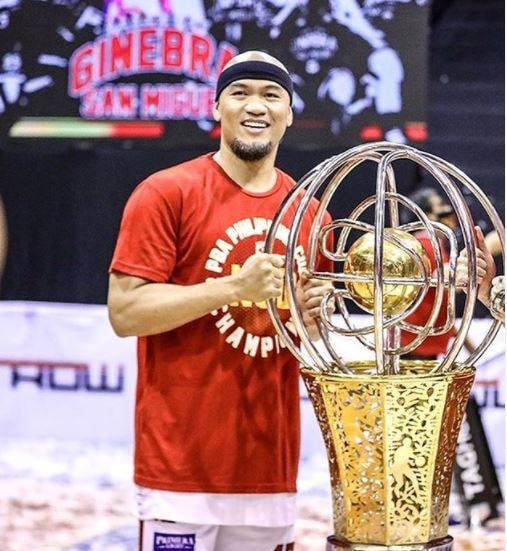 Photo credit: @barangayginebra/Instagram
While Ginebra has always had a rabid following, Mark Caguioa's arrival in the PBA in 2001 only made the franchise even more popular. Caguioa sparked (pun intended) Ginebra's return to relevance after the glorious Robert Jaworski days in the 80s and 90s.
The swagger Caguioa brought to the league was unparalleled at the time, as he led Ginebra's electrifying offense in the early 2000s. Caguioa, alongside the other half of the Fast and the Furious tandem Jayjay Helterbrand, brought back the Barangay Never Say Die attitude and helped the team collect nine championships during his time.
Nowadays, there's not much spark left in Caguioa's game since he mostly serves a mentorship role for the team.
Do you know any other solid nicknames in the PBA? Let us know in the comments!
ALSO READ: Former PBA player Arnold Van Opstal, turning as adult content creator?