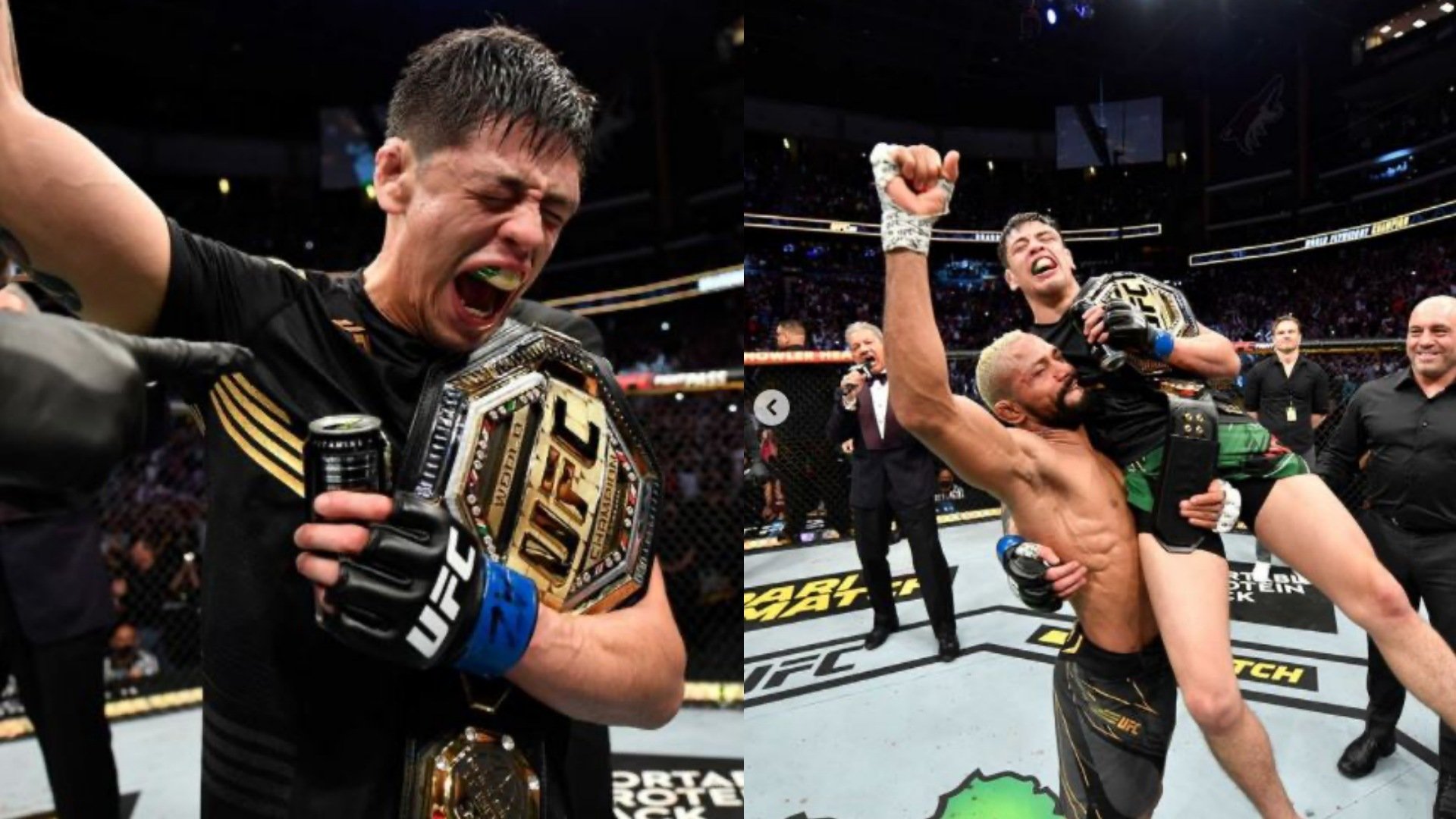 Photo credit: UFC/Instagram
Dreams really do come true and we saw it happen in the co-main event of UFC 263 over the weekend. While it was Israel Adesanya's title defense that took top billing, the night belonged to Brandon Moreno.
Who? Exactly! The 27-year-old Mexican fighter has been relatively unknown in the pro mixed martial arts fandom—until now. The "Assassin Baby" dethroned arguably one of the most fearsome knockout artists in the UFC, submitting former champion Deiveson Figueiredo to win the promotion's Flyweight Championship.
After absorbing the Brazilian's power punches, Moreno did what he does best: dragging the fight down to the ground. This ultimate move forced "Deus da Guerra" to tap out with a smothering rear-naked choke in round 3.
Brandon Moreno's reaction afterwards was meme-worthy because the moment that Figeuredo tapped out, the Mexican fighter was left in disbelief.
He couldn't believe it, as he stared blankly as the crowd cheered for him. It only sunk in when his defeated opponent came over and congratulated him.
That's pure class shown by the Brazilian, by the way!
Once Moreno realized what he just accomplished, then the emotions hit him as Dana White put the belt on his waist.
In the process, Moreno also became the first Mexican-born UFC champion. Sure, ex-title holders like Cain Velasquez and Henry Cejudo had Mexican blood in them, but they weren't born in their home country like Moreno was.
As expected, the streets of TIjuana immediately rejoiced after Moreno's victory.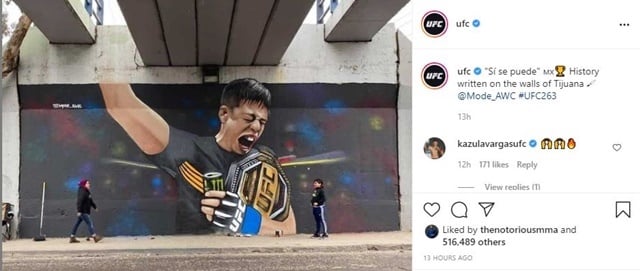 Photo credit: UFC/Instagram
Moreno's title conquest was indeed one of the most inspiring sports stories this year. He's the ultimate underdog! Moreno wasn't even supposed to be in the UFC let alone go on to become the champion.
In case you don't know, he was actually picked last during his stint in the The Ultimate Fighter Series. After back-to-back losses in the promotion, he was cut from the series in 2018.
Instead of giving up on his dream, Moreno took that moment to improve on his skills. He took some fights in other promotions and found himself back in the octagon. This time around, he tackled the opportunity to the ground and never let go.
Moreno racked up three straight victories before pushing Figueiredo to the limit during their first encounter, which ended in a draw. The rematch, of course, will go down in UFC history.
When facing hard times, let's all take a page from Moreno's book. Let's remember that the comeback is always bigger than the setback!
ALSO READ: Panalo! Fil-Aussie fighter Joshua Culibao nabs first UFC win
Who do you think Moreno should face in his first title defense?