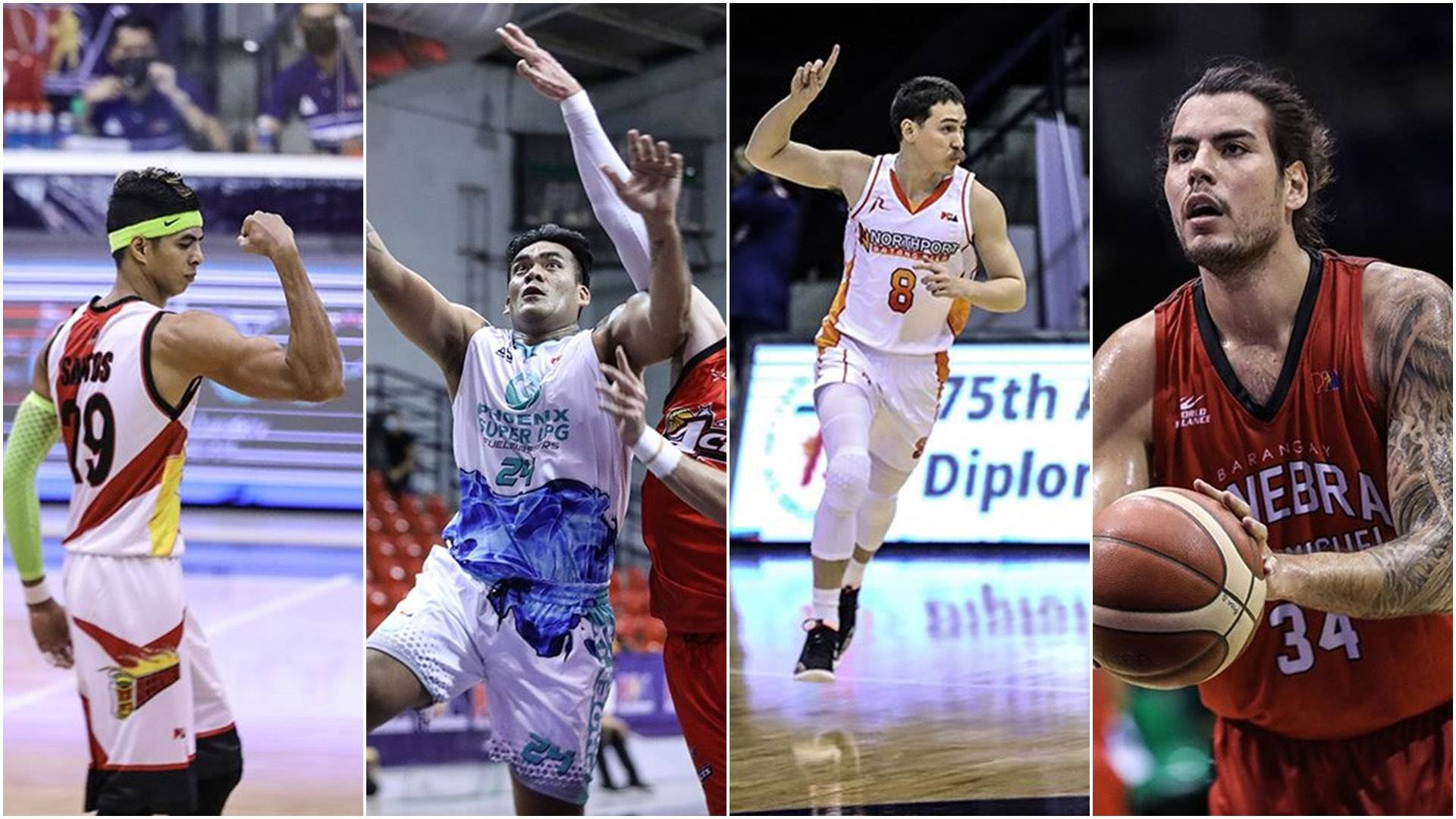 Photo credit: PBA Gallery
By Kriel Ibarrola
It's been almost two weeks since the PBA began its 46th season. Now that the players have managed to shake off the cobwebs that come from the long lay-off, it looks like they're back to their old productive selves. Some great ones, even, didn't look like they missed a beat at all. Ball is life talaga!
While we still have a lot of games to be played this season, we'll be checking out those who stood out the most and got out of the gate fast, so to speak.
Here are the PBA's statistical leaders in the first two weeks of the All-Filipino tournament.
READ: Our all-time starting five: PBA Legends edition!
Points – Vic Manuel (Phoenix Super LPG Fuel Masters)
New team, same old dominant Vic Manuel. By the early looks of it, there's really no adjustment period necessary for the Muscleman with his new team.
He immediately assumed the role of main man for Phoenix, to the tune of a league-best 22.7 points in the Fuel Masters' first three games. Coach Topex Robinson has one go-to play right now. Give Manuel the rock down low and let him go to work.
Sure, Phoenix has only won one of their three outings, but Manuel has been a constant force so far. That lone victory was actually quite sweet for the MuscleMan, as it came at the expense of his former team Alaska. Manuel torched his ex-teammates with 26 points (with 15 of those coming in the second period).
Trailing Manuel is Paul Lee, who is averaging 19.7 points in Magnolia's 3-0 start. San Miguel's own new recruit CJ Perez is currently at third with 18.7 markers.
Rebounds – Christian Standhardinger (Barangay Ginebra San Miguel)
Losing a 7-footer like Greg Slaughter could definitely cripple a team's interior. However, Ginebra hasn't been slacking on that department thanks to Christian Standhardinger. The German-Filipino bruiser has been cleaning glass at such a high rate to begin his Ginebra career.
C-Stand has been engulfing 13.3 rebounds per game so far. Dang. Someone, box this man out! What's even more impressive? The second-leading rebounder in the league happens to be Standhardinger's teammate as well.
Scottie Thompson is not that far behind, corralling 11.0 boards per outing. He's a point guard BTW, ladies and gents. Calvin Abueva is currently the league's third-best rebounder collecting 9.7 boards.
Assists – Robert Bolick (North Port Batang Pier)
For someone considered as a shoot-first guard, Robert Bolick is quite the facilitator. Back healthy after that ACL injury, the former San Beda standout is showing great improvements as a leader and facilitator for NorthPort.
He's been threading the needle for Coach Pido Jarencio's offense, distributing 6.7 assists per game. In second place is Kiefer Ravena dropping 6.5 dimes per contest per NLEX, while Chris Ross is at a steady 6.0 assists per game.
Steals – CJ Perez (San Miguel Beermen)
The Beermen were hellbent on acquiring CJ Perez because he's the total package. Aside from his offensive arsenal, the guy is also an amazing defender. Last year's PBA Rookie of the Year has been a terror in the passing lanes so far, recording 2.3 steals per game.
He's really one of the best two-way players in the league right now. His former NCAA rival Javee Mocon is racking up 2.0 steals per game for the league-leading Rain or Shine, while Ravena is back on the list with 1.8 steals per contest.
Blocks – Arwind Santos (San Miguel Beermen)
Yes, we got another Beerman. SMB is simply a defensive juggernaut since they got another league leader in the starting line-up.
Arwind Santos just turned 40, but he's looking bouncier than ever. The 9-time PBA champion is the current Tapal King, sending back 2.7 shots per game. SpiderMan still got it.
Behind him is the high-flying Thompson of Ginebra, who is swatting 2.7 shots, while NLEX's JR Quinahan is at third-place with 1.8 blocks.
Here are a few optimized others with their promising numbers:
Three-point percentage leader: Kiefer Ravena (42.3%)
Free throw percentage leader: Paul Lee (96.3%)
How are you liking this season so far? Already missing the part where we could watch PBA in person? Same, pare, same. For now, you can watch PBA games via live streaming for free here.
ALSO READ: PBA: The biggest storylines to watch this new season!