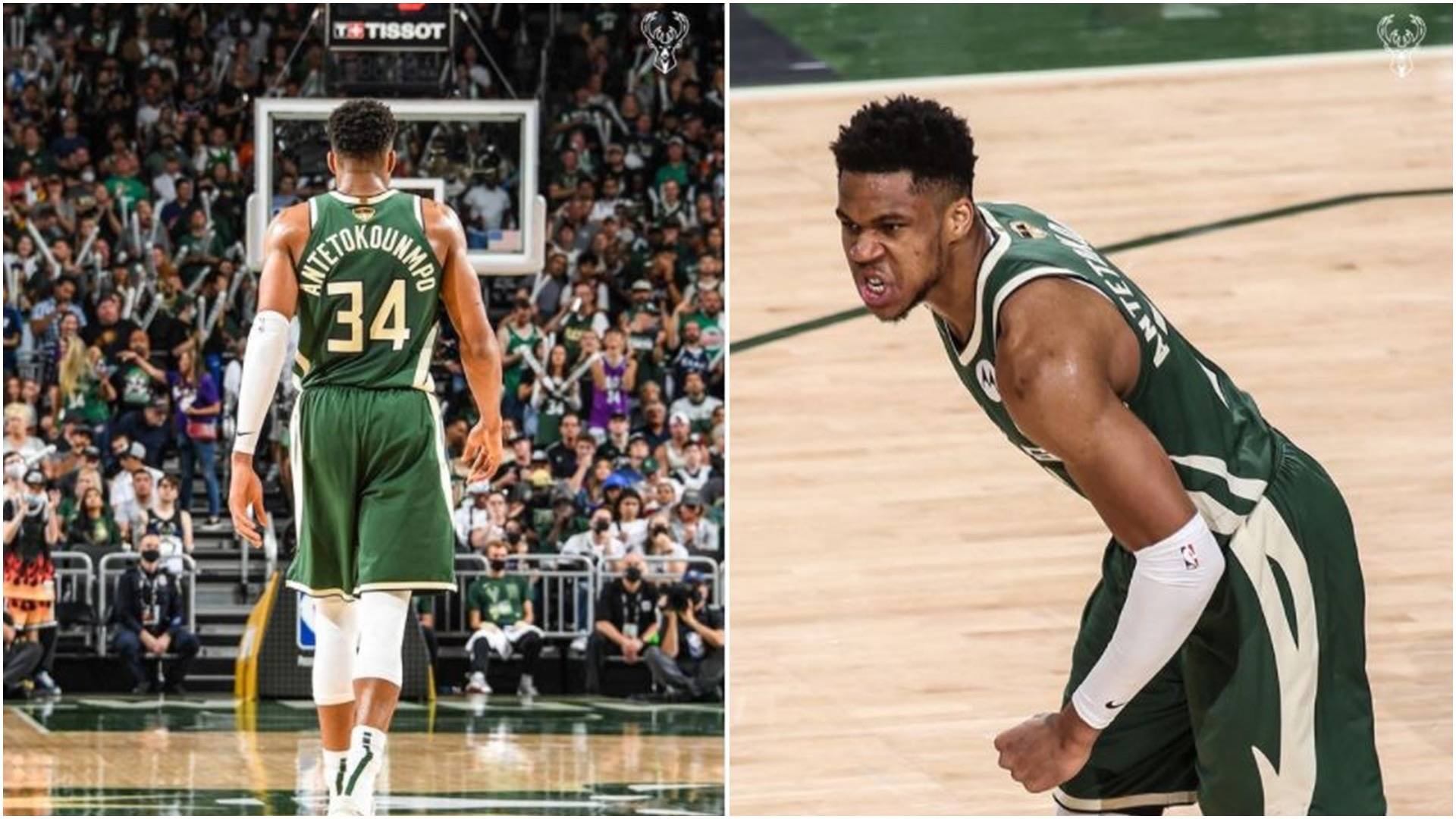 Photo credit: Bucks/Instagram
By Kriel Ibarrola
Giannis Antetokounmpo suffered a hyperextended knee just a few weeks ago in the Eastern Conference Finals. But we certainly forgot all about that especially with the way he's playing right now against the Phoenix Suns in his first ever NBA Finals.
It's amazing to think that we weren't even sure if he's going to play in the Finals. Now, he's playing his heart out in the grandest stage of them all.
Game 3 was definitely a must win for Giannis and the Milwaukee Bucks. After all, they lost their first two games at Talking Stick Resort Arena. Falling 3-0 against the Suns might as well be a death sentence for their championship aspirations.
The Greek Freak, however, once again reminded us all how he got that nickname. He was a walking absurdity in Game 3, completely dominating the Suns every way he wished.
The end result? An easy 120-100 win for the Bucks. Ladies and gents, we got ourselves a series.
For the second-straight game, Giannis dominated with another 40+ point, 10+ rebound outing. The two-time NBA MVP was everywhere, tallying ridiculous numbers of 41 points, 13 rebounds, six assists and one steal.
READ: Why the Bucks are so much more than just #TeamGiannis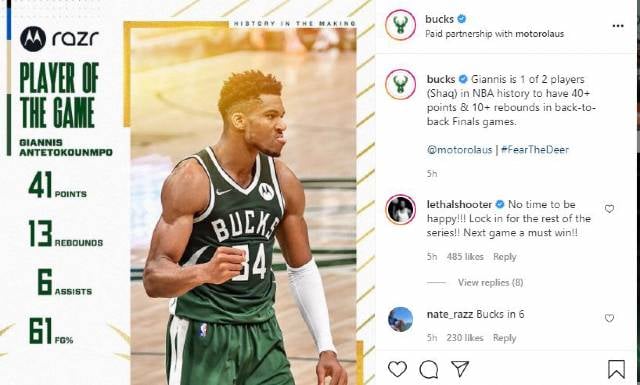 Photo credit: Bucks/Instagram
He just joined Shaquille O'Neal as the only player in history to record this feat in an NBA Finals game. While Shaq has been labelled the most dominant player in history, no doubt Giannis might just hold that title in this era.
There's really no stopping Giannis right now. The Suns have a big problem in their hands. Their superstar Devin Booker uncharacteristically played underwhelmingly in Game 3, while the Bucks inconsistent supporting unit finally pitched in.
While the Suns vs Bucks match-up isn't exactly the Finals match-up we initially taught about, Giannis's herculean performances is certainly making it worthwhile.
Do you think he can keep it up the rest of the series and lead the Bucks to the title?
ALSO READ: Giannis scores 41 as Bucks trample Suns at home in Game 3