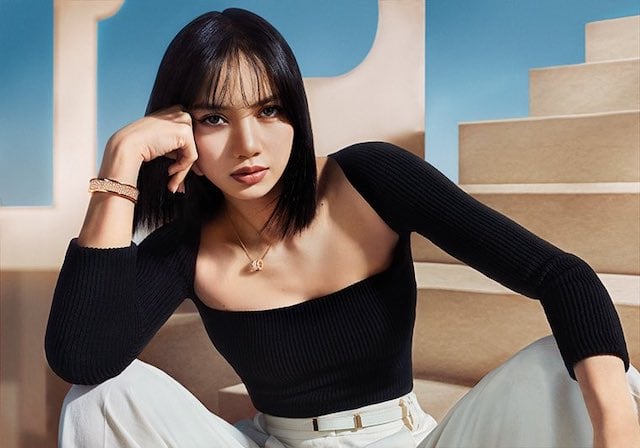 Photo credit: MikeAdamOnAir/Twitter, IAMFASHlON/Twitter
Two legendary queens in one advertisement video? Yes, please! After high-end jewelry brand BVLGARI unveiled their latest collection, "Magnifica," they followed it up with a glam advertising campaign featuring four powerhouse women.
Former Victoria's Secret Angel Lily Aldridge led the campaign with Italian top model, Vittoria Ceretti. But what most of the people loved about the newest advertisement is the appearance of Hollywood star Zendaya Coleman, as well as K-POP Thai idol, Lalisa Manoban, A.K.A. Lisa from Blackpink.
Curious about what the Campaign is all about? Inspired by a daring dream, Magnifica 2021 Bulgari Brand is based on the notion of dreaming far away and dreaming big, as well as being ready to achieve that ambition with joy and excitement.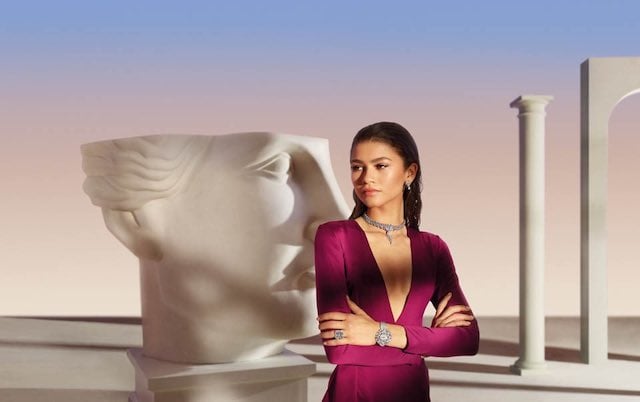 Photo credit: IAMFASHlON/Twitter
PAK! Lisa is out here giving us some much-needed Asian representation. Grabe ang power ni Madam! Ibang level na!
Kabog din 'to si Madam Zendaya, luvin' that v-neck dress!

Photo credit: IAMFASHlON/Twitter
This is Zenday's second, BVLGARI campaign and she is exuding strength, power, and openness to discover new things. (Yes, ma'am!)
The campaign was filmed by Spanish filmmaker and photographer Txema Yeste at a Los Angeles studio. The setting was made to look like Rome and featured the famous Parthenon and ancient Garden of Eden.
Fans of both these celebrities showed their support to their phenomenal idols.
Photo credit: lali_031827/Twitter

Photo credit: asparagus_exe/Twitter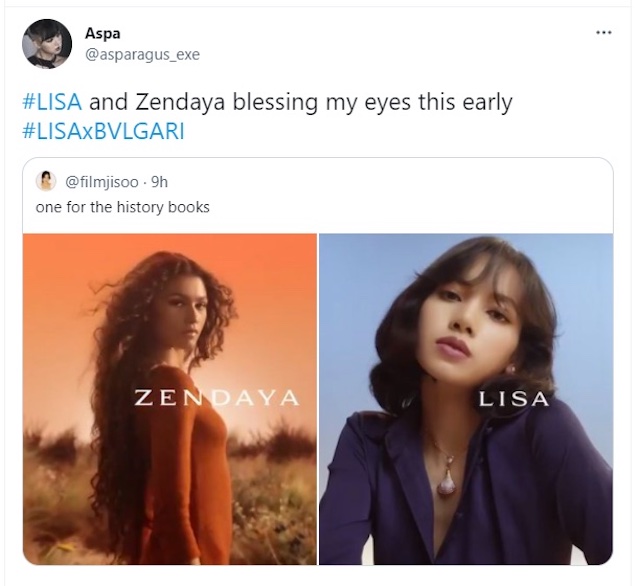 Photo credit: ncrsMakimaGojo/Twitter
It would have been great if the two had the chance to be in one frame. We bet y'all would go crazy!
So when are you going to see a Lisa x Zendaya duet?