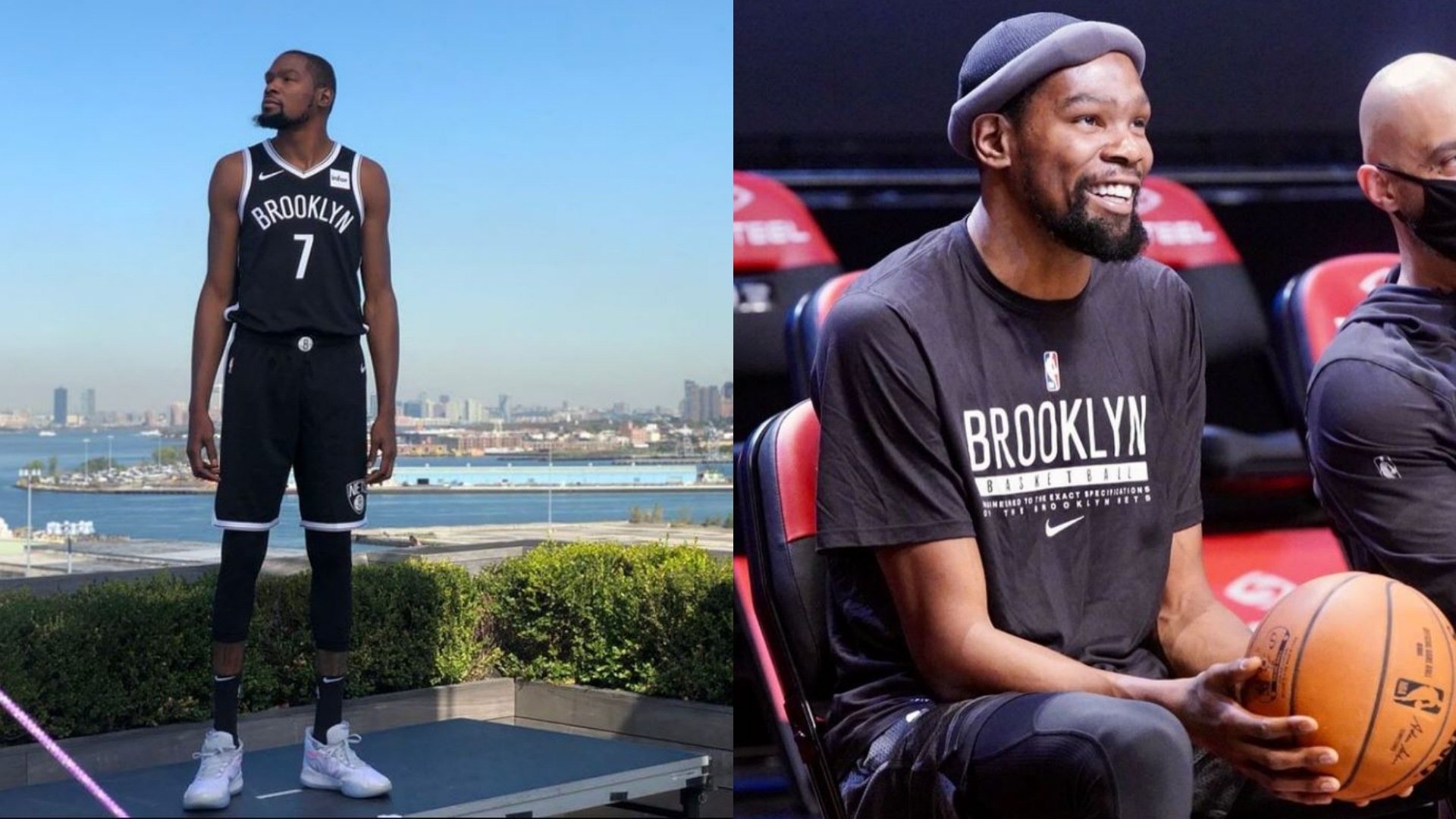 Photo credit: easymoneysniper/Instagram and Brooklyn Nets/Instagram
The Brooklyn Nets are set to welcome back superstar Kevin Durant anytime this week. While the one-time NBA MVP still did not play against the New York Knicks last April 5 (or April 6, Philippine time), Nets fans were treated to a promising sight during the pre-game shootaround.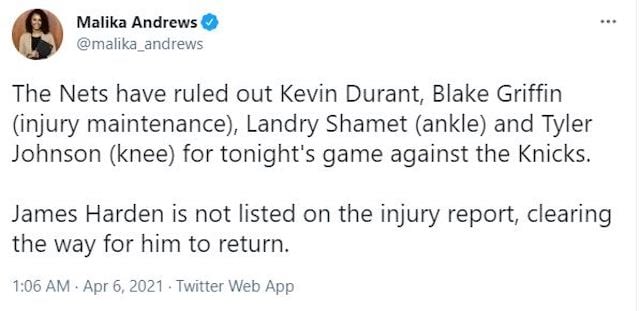 Photo credit: malikaandrews/Twitter
A physically fit KD was seen draining his patented one-legged jumper with relative ease. See for yourself in this Twitter video, which will surely bring a huge grin on the faces of Brooklyn fans. Durant last saw action on February 13 and has already missed 22 consecutive games due to a hamstring strain. He did pick members of Team Durant in the 2021 NBA All-Star Game, but also did not suit up for the actual festivities. Prior to his injury, KD has been tearing it up in his comeback season, tallying MVP-worthy numbers of 29.0 points on 52.4% shooting from the floor and 43.4% from long range, along with 7.3 rebounds, 5.3 assists, and 1.4 blocks in 19 games.
Photo credit: BrooklynNets/Twitter
The Nets' Big 3 of Durant, Kyrie Irving, and James Harden, meanwhile, have barely played together this season so far. Still, they've found a way to win without their best player, as Brooklyn currently holds the best record in the Eastern Conference with a 35-16 slate.
Imagine how terrifying they'll be for the rest of the league once KD makes his big comeback.
How do you think KD will fare when he returns from such a long lay-off?