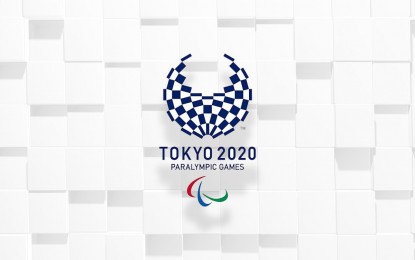 MANILA – Jerrold Mangliwan and Ernie Gawilan had contrasting fates in their first cracks at a Tokyo Paralympic medal on Friday.
Mangliwan made it to the final of the men's 400-meter wheelchair race, but Gawilan just missed out on qualifying in the medal round for the men's 200-meter individual medley.
Mangliwan finished fourth in Heat 1 of the 400-meter race at the Tokyo Olympic Stadium after clocking in at one minute and 3.41 seconds.
He had to be in a waiting game after missing out on the first qualifying quota for the final, which is to make the Top 3 in his heat.
Leonardo Perez of Mexico came in third in the said heat after finishing a half-second ahead of Mangliwan.
However, the entire Heat 1, led by heat winner Raymond Martin of the United States, who finished the race at a season-best 57.7 seconds, moved on to the medal rounds as only the Top 3 in Heat 2, led by world record holder Tomoki Sato of Japan, made the cut.
Sato came just 0.08 seconds short of breaking the Paralympic record set by compatriot Tomoya Ito in 2008 in Beijing after winning Heat 2 with a time of 57.33 seconds.
Swiss racer Beat Boesch, who finished fourth in Heat 2, clocked in at 1:05.1, almost a second slower than the last qualifier, Thomas Geierspichler of Austria, who was fifth in Heat 1.
This is Mangliwan's second straight appearance in the medal round having qualified too in Rio De Janeiro in 2016, where he finished seventh.
Joining Mangliwan, Perez, Martin, Sato, Geierspichler in the final set at 7:16 p.m. Friday (Philippine Time) are Americans Gianfranco Iannotta and Isaiah Rigo, and Japanese Hirokazu Ueyonabaru.
However, at the Tokyo Aquatic Centre, Gawilan was just outside the Top 8 in the 200-meter IM preliminary round at the conclusion of the two qualifying heats.
Gawilan finished fifth in Heat 1 with a time of 2:50.49.
But when the results of Heat 2 came out, he fell to ninth overall and missed his first chance at a medal.
Gawilan was eight seconds behind the last qualifier, Pipo Carlomagno of Argentina.