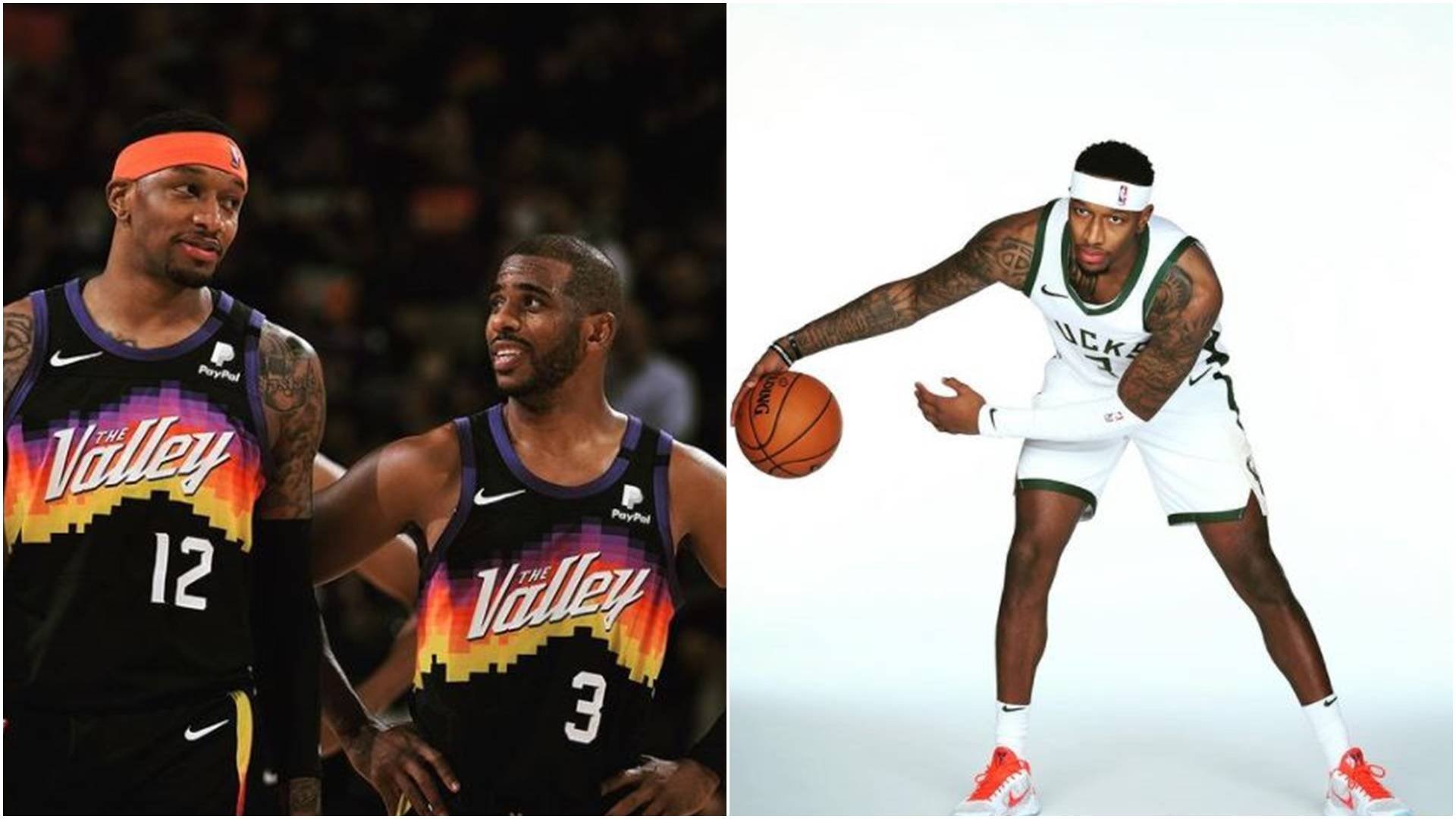 Photo credit: Torrey Craig/Instagram
By Kriel Ibarrola
The 2021 NBA Finals is all set, as the Phoenix Suns and the Milwaukee Bucks are the last two teams standing. For sure, we'll be in for quite the ride, as these two teams are due for a competitive seven-game series (Lalo na if makabalik si Giannis Antetokounmpo from his injury!)
While it remains to be seen which team will hoist the Larry O'Brien trophy, one thing is already certain. Suns forward Torrey Craig has already won himself a 2021 NBA ring even before the championship starts.
Let's get one thing straight here. We're not taking a page from Charles Barkley's book and tossing in a GUA-RAN-TEE for the Suns to win it all.
Not at all. The Bucks will still have a fighting chance regardless if the Greek Freak plays or not. Craig is guaranteed an NBA ring simply because he started the 2020-21 campaign with the Bucks! While there's no rule for championship teams to give out rings to former players, it's more of a courtesy to honor the contributions they had for the team at the beginning of the year.
READ: Milwaukee enters NBA finals vs Phoenix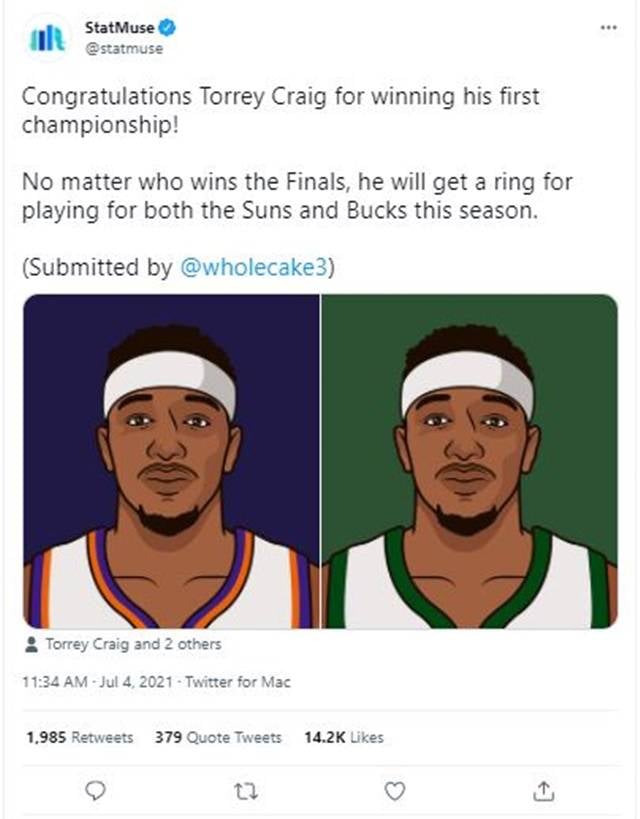 Photo credit: StatMuse/Twitter
Most of you probably forgot it by now, but the 30-year-old forward actually played 18 games in Milwaukee through mid-March.
The Bucks eventually traded him to the Suns just for cash considerations. Yikes. But as they say, one man's trash is another man's treasure.
Given the logjam in the Bucks' frontline, Craig wasn't really utilized and just normed 2.5 points and 2.4 rebounds in 11.2 minutes during his tenure in Cream City.
Upon moving to Phoenix, he upped those averages to a modest 7.2 points and 4.8 boards, while shooting 50.3 percent from the field and 36.9 from long range. Not bad.
Craig has been a dependable two-way role player for the Suns on their quest to the NBA Finals.
So, it's a win-win situation for Craig. If the Suns are victorious, he'll get a taste of his first NBA title. But if the Bucks do win, he won't be considered an NBA champion technically, but will still have a ring with his name on it.
So, what do you think? Will Torrey Craig's championship ring have the word Suns or Bucks on it?
ALSO READ: Stayin' alive in Phoenix