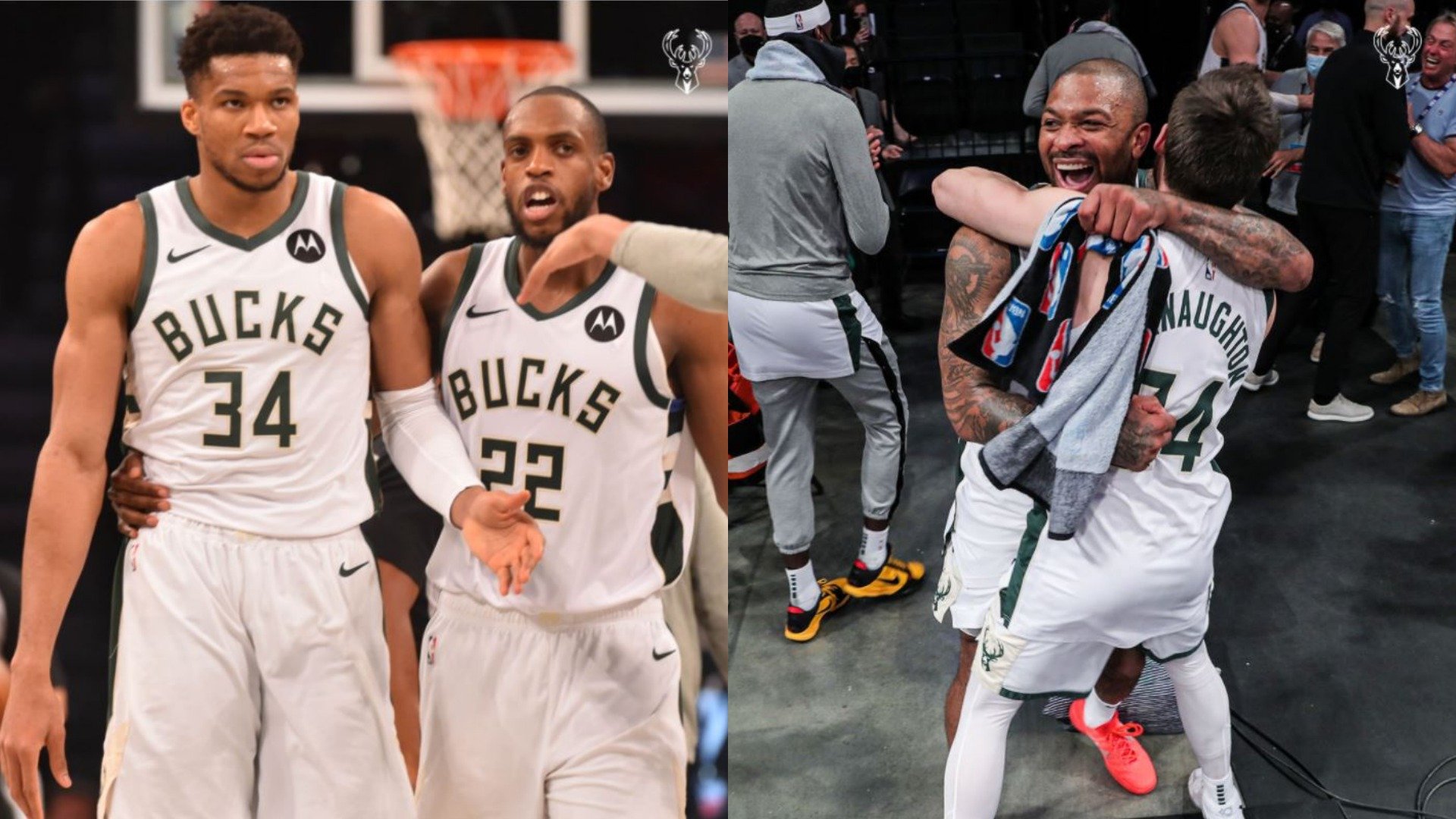 Photo credit: Milwaukee Bucks/Twitter
If the Brooklyn Nets are known for their #ScaryHours then the Milwaukee Bucks also have #FearTheDeer and the latter team triumphed in the end. That's right, don't expect Kevin Durant, James Harden, Kyrie Irving, and the rest of the Nets to hoist the Larry O'Brien trophy this season after the Milwaukee Bucks sent them home in a classic Game 7.
The game was one for the ages! Durant was at his best once more, while a visibly hobbled Harden tried to give it a go once more. Irving was on the sidelines as an onlooker, unavailable to help his team due to injury.
READ: The Bucks' comeback is real, Kyrie Irving left injured
Pundits have all the reason to doubt the Bucks on this one. After all, they really dropped the ball during the last postseason. Giannis Antetokounmpo, however, is not the type to dwell on past mistakes.
The Greek Freak brought his A-game against the Slim Reaper in arguably one of the best duels in NBA playoff history. Giannis led his team with 40 points, 13 rebounds, and five assists in the closeout game, becoming just the third player in NBA history to record such numbers in a playoff game.
He joins Hall of Famers Tim Duncan and Jerry West. (Wow, Giannis! That's quite a list!)
Both teams traded leads towards the end, as the Bucks clung to a two-point lead late in regulation. Durant, however, added another clutch highlight to resume, hitting a one-legged turnaround fall-away that sent the game into overtime.
Sheesh, KD! How in the world were you able to make that shot?
Turns out, the Nets could have won it there and then, but Durant's foot was on the line and his shot was ruled a two-pointer. Sayang, tapos na sana!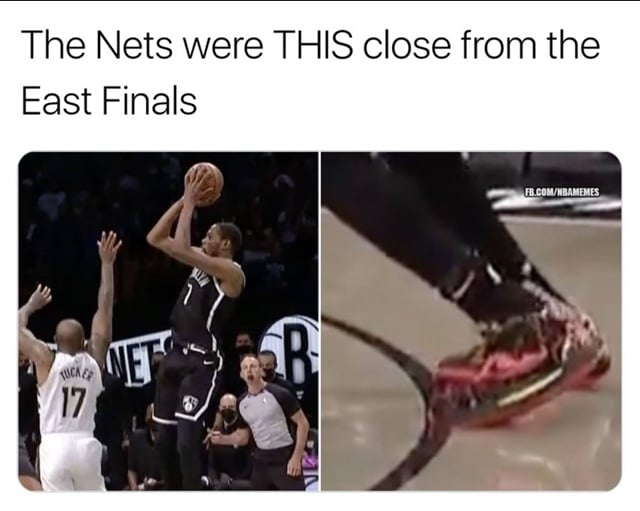 Photo credit: NBA Memes/Facebook
Those few inches proved to be costly, as Durant eventually ran out of steam in OT and struggled with his shot. The Bucks got some timely baskets from Pat Connaughton and came away with a 115-111 win.
Durant finished with 48 points—the most by any player scored during a Game 7 match. It's bad that it was all for naught in the end.
READ: How to cope when you're feeling salty about your NBA team's losing streak
The Bucks now have momentum on their side after ousting the title favorites. Still, they have a lot of adjustments to make. Khris Middleton and Jrue Holiday have been brilliant so far, but they have to be more consistent on the offensive end.
After taking out the Nets, do you think the Bucks can win it all this season? Will they even be able to get out of the East?