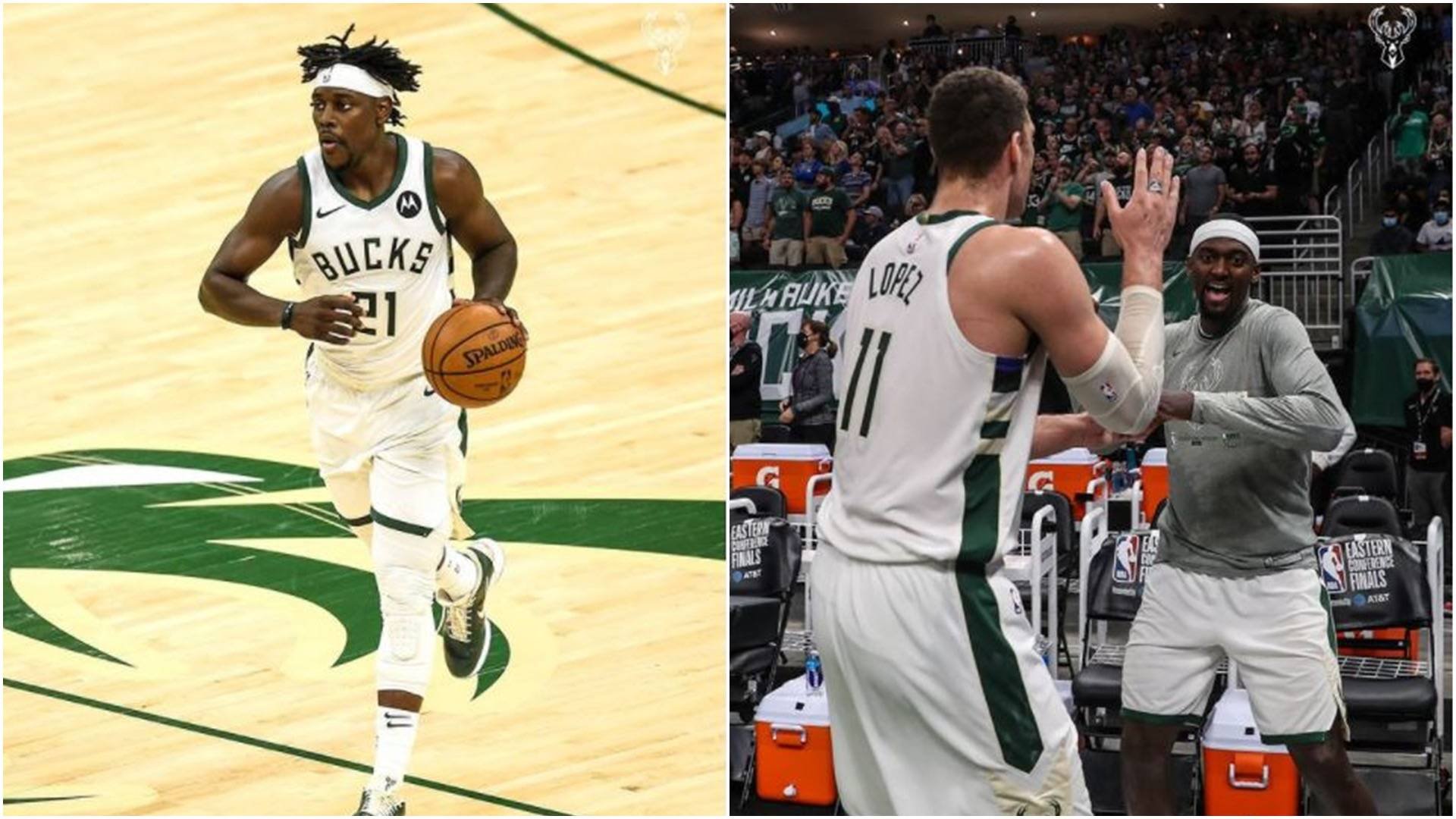 Photo credit: Bucks/Instagram
By Kriel Ibarrola
No Giannis Antetokounmpo, no problem.
The moment the two-time NBA MVP hyperextended his knee in Game 4, the Milwaukee Bucks' championship hopes drastically took a dip. He was ruled out of the pivotal Game 5 on Friday (Philippine time), with nary a clue if he would be back for the remainder of the playoffs.
Pagaling ka Giannis, please. Fans could only pray.
But the Bucks took on a Next Man Up mentality, knowing how important Game 5 was. While Giannis' shoes were obviously too big to fill, they relied on a total team effort to pull out a 123-112 win and a 3-2 lead in their best-of-seven Eastern Conference Finals series against the Atlanta Hawks.
READ: Bucks scrappy Tucker knows Suns stars well in NBA Finals
We previously talked about how Khris Middleton has been a total boss in the 2021 Playoffs. He proved once more that he's more than just Giannis' sidekick.
Middleton had a complete game of 26 points, 13 rebounds, eight assists, two steals, and one block. Wala ka nang hahanapin pa!
But he wasn't alone. Three other Bucks players scored 20+ points. This marked the first time since 1988 that a Bucks quartet scored 20+ points each in a playoff game!
Brook Lopez turned back the clock and had a performance of the ages, notching 33 points, seven rebounds, and four rejections.
We're used to seeing Brook just chucking shots from long range to open up some space for Giannis to attack the paint. But without the Greek Freak, the 7-foot giant went back to his roots and scored 26 of his 33 points in the paint!
The ever-dependable Jrue Holiday had 25 points and 13 assists, while Bobby Portis also stepped up with 22 points, eight boards, three steals, and three blocks.
In the words of Shaquille O'Neal: "That's BBQ chicken!"
READ: Giannis improved but uncertain for Bucks in NBA Finals opener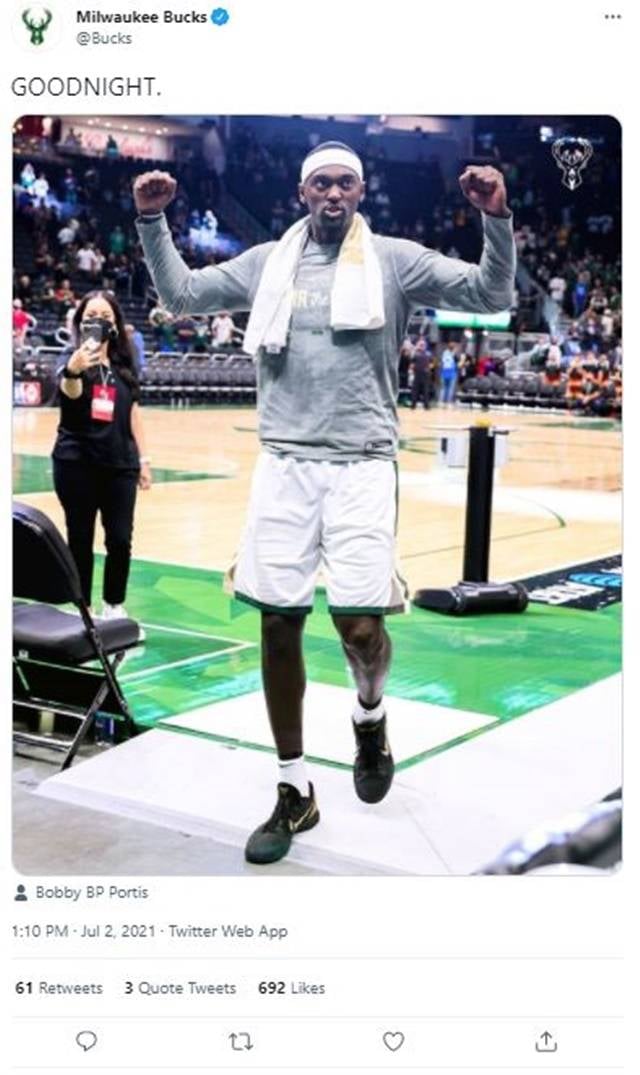 Photo credit: Bucks/Twitter
This just goes to show that the Bucks are not just a one-man show. Sure, we would all love to see Giannis somehow make his return from that devastating injury. But if he doesn't, don't count out the Bucks just yet.
Do you think the Bucks can still win it all if Giannis is unable to return?
ALSO READ: Milwaukee enters NBA finals vs Phoenix