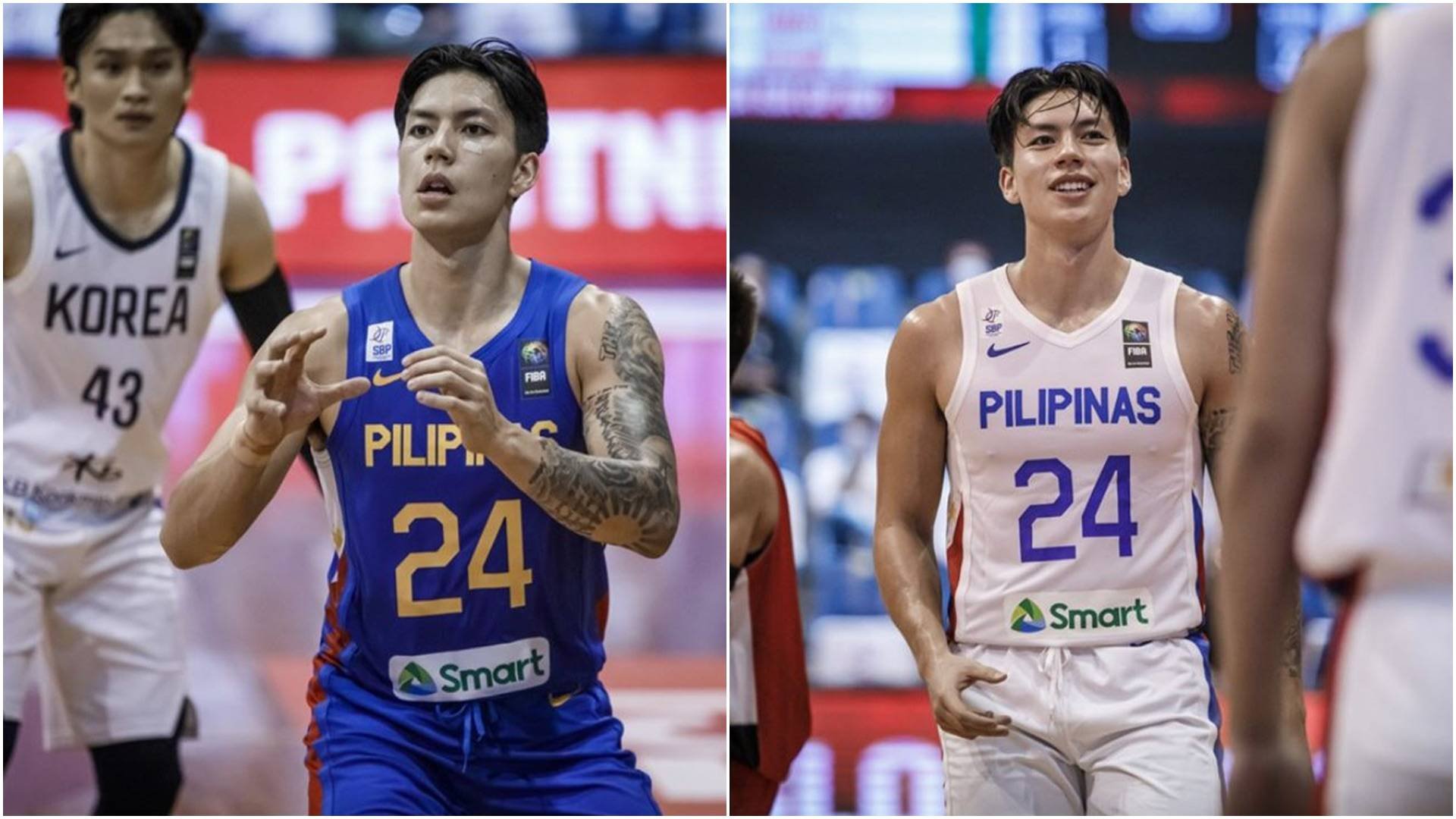 Photo credit: FIBA Asia World Cup Qualifiers official website
By: Kriel Ibarrola
Overcome by Serbia and then the Dominican Republic, the Philippines has lost its Olympic bid. By now we all know there's no sense in crying over spilled milk. Move on nga, di ba?
While it's pointless to play the game of What Ifs?, we really can't help it, especially since it concerns our beloved Gilas Pilipinas.
In case you missed it, the youthful Philippine squad first lost to no.5 world ranked Serbia, 83-76, in the Fiba Olympic Qualifying Tournament in Belgrade.
Seven measly points. That was the difference. We bet Dwight Ramos could have totally covered that.
Ramos, of course, did not suit up against the mighty Serbians due to a problematic groin injury he sustained during the Fiba Asia World Cup Qualifiers.
The do-it-all player was dubbed "St. Dwight" by Gilas fans for practically being the savior of the team during its undefeated run in the last window of the qualifiers. Ramos averaged 13.8 points on 50% shooting from the field and 45.5% from deep, along with 6.2 rebounds, 2.2 assists, and 2.0 steals in his first national team duty.
While Gilas' system relies on a total team effort, no doubt it was Ramos who kept the engine going.
Sure, we can't really say if Ramos' presence could have altered the outcome of the match, but he would have definitely given Gilas a big boost. Ano nga kaya kung naglaro si Dwight?
Makes us all wonder. Gilas did miss some crucial shots down the stretch that could have given us the upset victory. Ramos has proven to not only be a dependable guy, but also someone who is not afraid of the big moments. That dude has ice in his veins.
READ: Gilas-focused Dwight Ramos brushes off comparisons to European players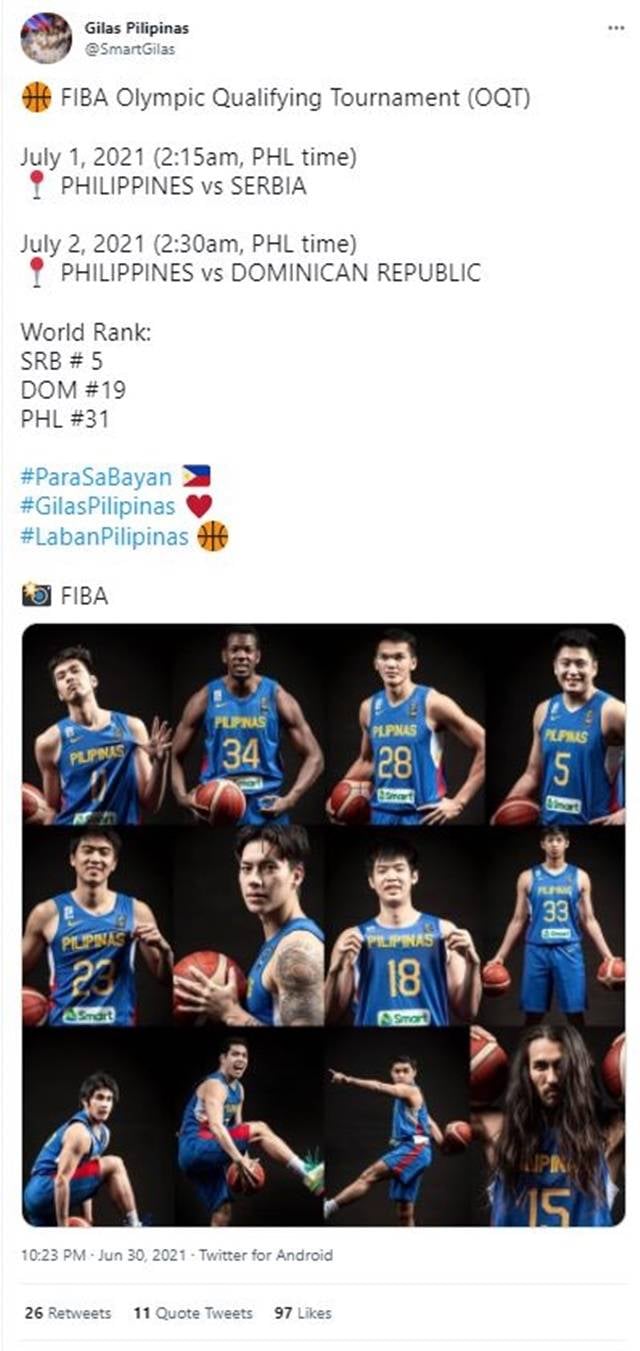 Photo credit: Smart Gilas/Twitter
Gilas' chances were yet again crushed as the team suffered a blowout loss from the succeeding contenders suiting up for Dominican Republic, 94-67.
"He can't play right now and we certainly don't want to rush him," coach Tab Balwdin had said of Ramos' status going into their matches versus Serbia and the Dominican Republic, both held in Belgrade, Serbia. "We didn't think it was serious in the beginning and it just hasn't responded at all." Ramos' injury actually got worse during their flight to the foreign country, the mentor added.
Still, we gotta laud Ramos for his commitment to the team. Do you think a different story could have played out if Ramos had played versus Serbia and the Dominican Republic?
ALSO READ: Gilas cadets will be 'all business' against each other in UAAP