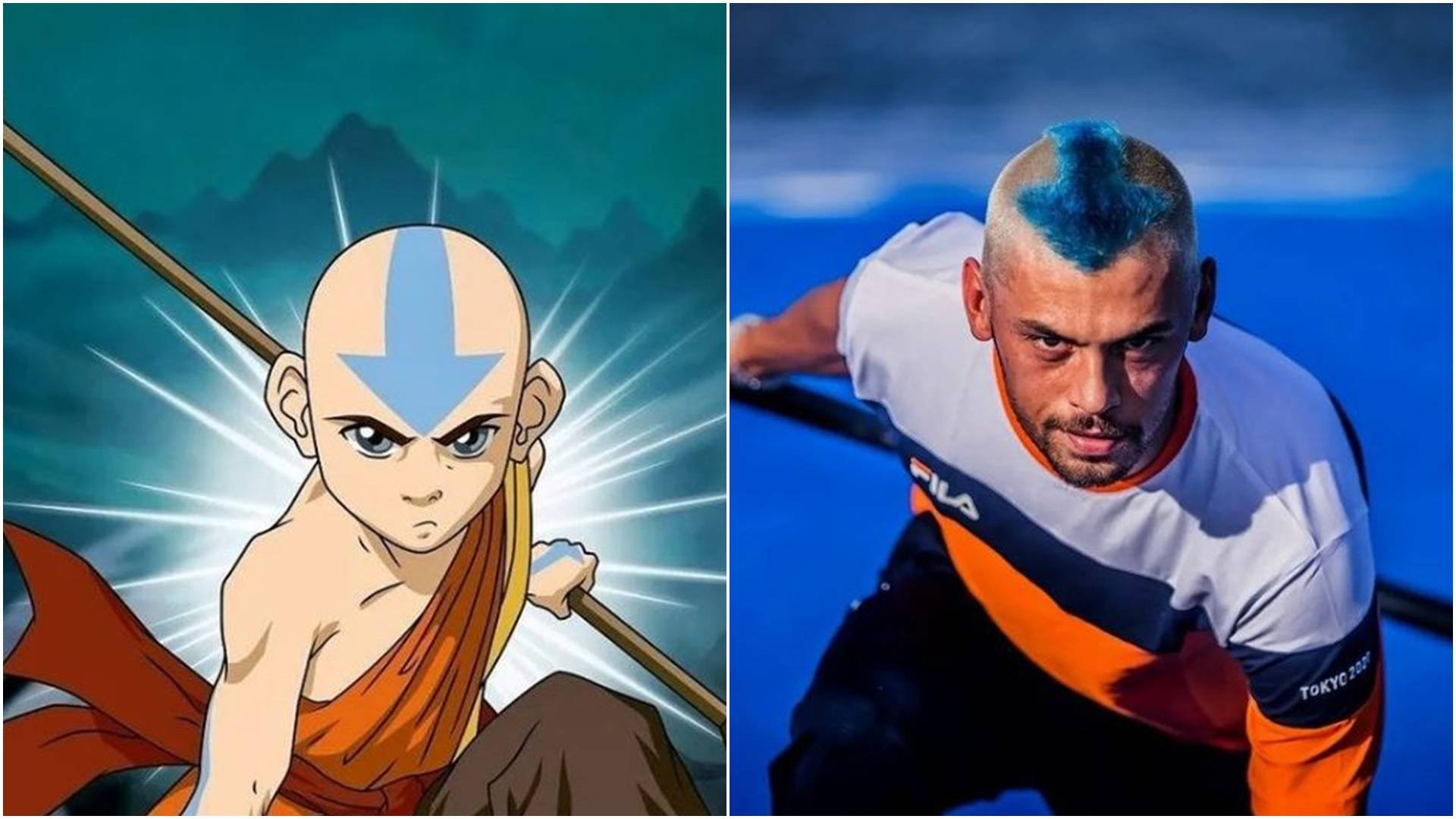 Photo credit: Kiran Badloe/Instagram
By Kriel Ibarrola
The Avatar cycle usually takes somewhere around a hundred years. By the looks of it, we got ourselves a new Avatar just in time for the 2020 Tokyo Olympics!
Nope, he's not from the Fire Nation, the Water tribe, the Earth Kingdom, or even from the Air Nomads. He's actually just from the Netherlands.
Meet Dutch windsurfer Kiran Badloe, who took his Avatar: The Last Airbender fandom to heights by channeling his inner Aang in the Olympic Games.
While he may not possess the godly powers of the real Avatar, Badloe did pull off Aang's trademark blue arrow tattoo on his head. The 26-year-old windsurfer settled for a blue arrow mohawk instead. Close enough, if you ask us!
"This haircut is a tribute to the one and only true wind master. The avatar, the last air bender known to be alive. I hope the spirit of this great warrior gives me the power to sail well this week and use the wind in my favor. One day I dream of become a master of the wind myself, a true air bender," he wrote on Instagram.
Wow. Hindi naman halatang Avatar fan boy si Badloe.
The Dutch windsurfer's edgy look did somehow give him superpowers, as he managed to win one of his three races on the opening day.
READ: Say hello to new 'Avatar' content with the launch of Avatar Studios
View this post on Instagram
His Aang-inspired hairstyle, meanwhile, already made him a fan favorite on social media. Safe to say, the previously unknown Dutchman just earned himself a new legion of fans!
Hopefully, the spirit of Aang does carry him to a podium finish in the Olympics.
To those unfamiliar with the Avatar lore, it's an animation television series by Nickelodeon that first aired in 2005. It centers on Aang, the new Avatar, with the power two control (or bend in the series) the four elements: fire, water, earth, and air.
Its popularity has spawned the sequel series The Legend of Korra, besides written literature such as books and comics.
ALSO READ: Philippines' hot weather reminds social media users of Avatar's 'Fire Nation'