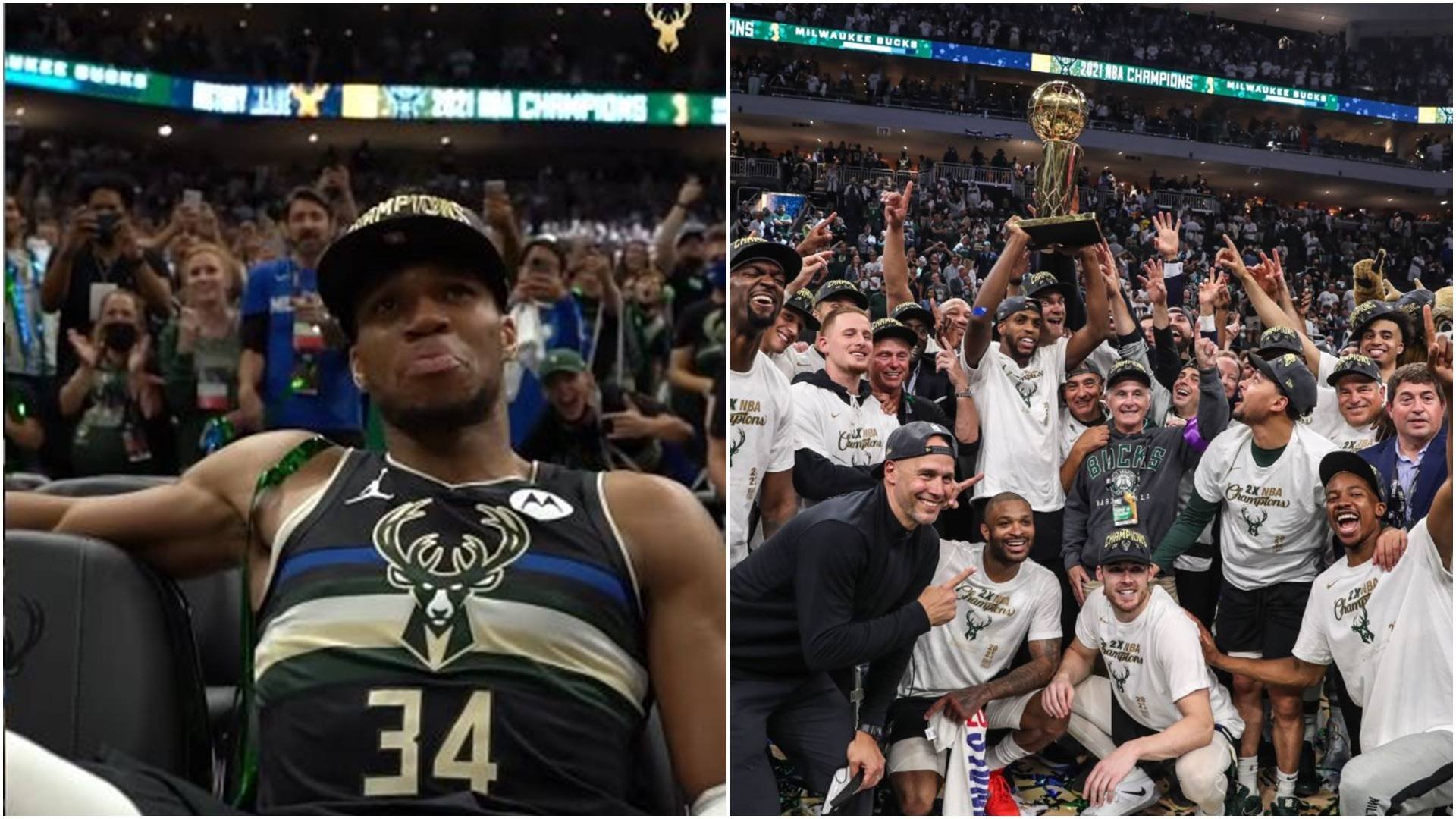 Photo credit: Bucks/Instagram
By Kriel Ibarrola
For a guy who supposedly cannot do a lot of things on the basketball court, Giannis Antetokounmpo has already accomplished a lot.
The Milwaukee Bucks megastar is a two-time NBA MVP, a Defensive Player of the Year winner, and a five-time All-Star. Now, he can proudly add NBA Champion and NBA Finals MVP to his résumé.
Yes sirrr! The Bucks have done it and clinched the franchise's first NBA title since 1971, by defeating the Phoenix Suns in Game 6 of the 2021 NBA Finals on Wednesday (Manila time).
It was indeed a total team effort for the Bucks, but it was The Greek Freak that ultimately brought that title home in Cream City.
Antetokounmpo saved his best for last in the finale, scattering a Herculean stat-line of 50 points, 14 rebounds, two assists, and five blocks, while shooting 16-for-25 from the field.
Remember how haters trolled Giannis for not being able to hit a free throw to save his life? Well, he just drained 17 of his 19 attempts in the Game 6 clincher. Now that's clutch!
He may not have Stephen Curry's amazing shooting stroke or even Devin Booker's finesse. But one thing's for sure, Giannis is a generational talent and has now cemented his legacy among the All-Time greats.
READ: Why the Bucks are so much more than just #TeamGiannis
Still not convinced? Well, Giannis just became only the third player in history to win MVP, Finals MVP, and DPOY. The other two? Sina Michael Jordan and Hakeem Olajuwon lang naman. Maliit na bagay.
From his humble beginnings in Greece as a street vendor, to being that unknown skinny foreign kid we knew nothing about in 2013.
Giannis wasn't even supposed to be here. And yet he is. And now, he's reached the top of the heap. He could have gone the easy route after several bitter disappointments over the years. The Freak was heavily courted by other teams and could have easily joined a super team. But he remained loyal to the city of Milwaukee, making his first ever championship even sweeter.
We're not crying, you are. Did Giannis Antetokounmpo's amazing journey inspire you as well?
ALSO READ: Greek NBA star Giannis beats language barrier to be vocal leader