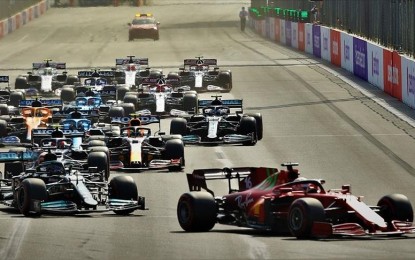 ANKARA – The 2021 Japanese Grand Prix in Formula One was canceled due to the coronavirus pandemic, the organizers said on Wednesday.
"Following ongoing discussions with the promoter and authorities in Japan the decision has been taken by the Japanese government to cancel the race this season due to the ongoing complexities of the pandemic in the country," the Formula 1 statement read.
The 2020 Japanese GP was not run for the same reason.
The 2021 edition of the race, which is the Round 17 of the season, was due to be held on Oct. 10 at Suzuka International Racing Course.
On Aug. 13, Japan reported the highest number of cases since the Covid-19 outbreak, with health experts warning that the country is in a "disaster-level situation."
According to the government data, Japan reported more than 20,000 new coronavirus cases on Friday, for the first time since the pandemic began, public broadcaster NHK reported.
The country also reported its first Lambda variant case, involving a woman in her 30s who was associated with the Tokyo Olympics.
Japan, which last hosted the Tokyo 2020 Olympic Games from July 23 to Aug. 8., is set to hold the 2020 Summer Paralympics this month.
Tokyo 2020 Paralympic Games will begin on Aug. 24.