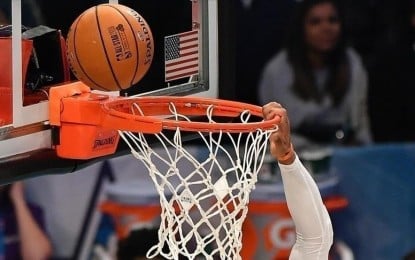 ISTANBUL – Los Angeles Lakers beat Memphis Grizzlies with a 121-118 score for their first win of the regular season on Sunday.
Lakers guard Russell Westbrook made a double-double with 13 points and 13 assists at Staples Center.
Carmelo Anthony was the highest scorer of his team with 28 points as he moved into the ninth spot on the NBA's all-time scoring list.
Anthony Davis also scored 22 points for the Lakers.
For the Grizzlies, Ja Morant's 40 points and 10 assists were not enough to save his team from defeat.
Steven Adams posted a double-double for the Grizzlies with 14 points and 16 rebounds.
Other results show Orlando Magic beating New York Knicks, 110-104; Boston Celtics-Houston Rockets: 107-97; Philadelphia 76ers-Oklahoma City Thunder: 115-103; Golden State Warriors-Sacramento Kings: 119-107; and Charlotte Hornets-Brooklyn Nets: 111-95. (Anadolu)