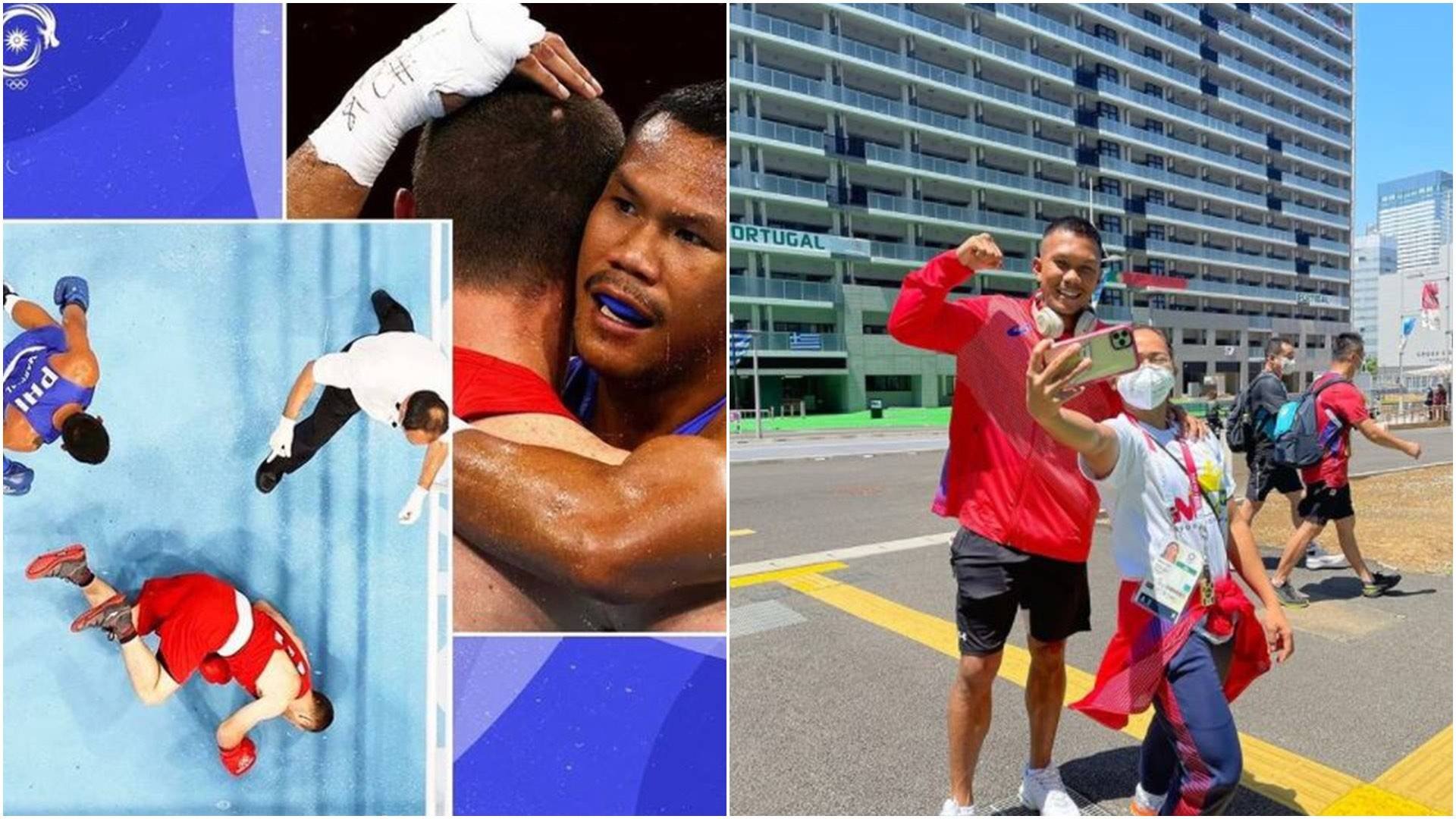 Photo credit: Eumir Marcial/Instagram
By Kriel Ibarrola
Two fights done, two more for the gold. Seeking to replicate his ate Hidilyn Diaz's historic feat, Filipino boxer Eumir Marcial has been on a warpath in the Olympics' men's boxing middleweight division.
Less than six minutes. That's the amount of time the Zamboanga native has spent inside the ring in his first two bouts.
How so? Well, Marcial has been knocking out his foes in less than one round. Calm, calculated, destructive. Those three words best describe the 25-year-old boxer's fighting style in Tokyo so far. Every move has its purpose. Every punch is meticulously planned.
The result? Beautiful chaos. Well, in the eyes of the Filipinos at least. For fans of Younes Nemouchi of Algeria and Armenian Arman Darchinyan, not so much.
Marcial, after all, put them in his highlight reel in less than a round. Boxing, of course, has always been the country's bread and butter. It's practically been our ticket in the international scene over the years.
READ: Eumir's journey to Tokyo
Our world class boxers have always been our best bet to claim medals in this year's Olympics. Marcial's dominant run so far, however, is new territory for us on the world stage. We're used to being complete underdogs. The guys playing behind and defying odds to reach the top.
Marcial, however, has been devouring the competition so far. He's the clear cut favorite right now.
While the bronze is already a sure thing, no doubt Eumir wants that gold. It's his for the taking. But to do so, he must first get past Ukraine's Oleksandr Khyzhniak to get to that gold medal match.
ALSO READ: Eumir Marcial also got bashed for seeking training funds, fans say
As fearsome as Marcial has been, he cannot rest on his laurels just yet. The nature of combat sports, after all, is extremely unpredictable. Still, we're hoping Marcial continues that KO streak, right? He has all the tools to do so. If not, we'll take that W any way possible. Marcial returns for his semifinals bout on Thursday, August 5 (Philippine time).
WATCH: Get inspired by athletes' stories of sacrifice and success on Who Got Balls