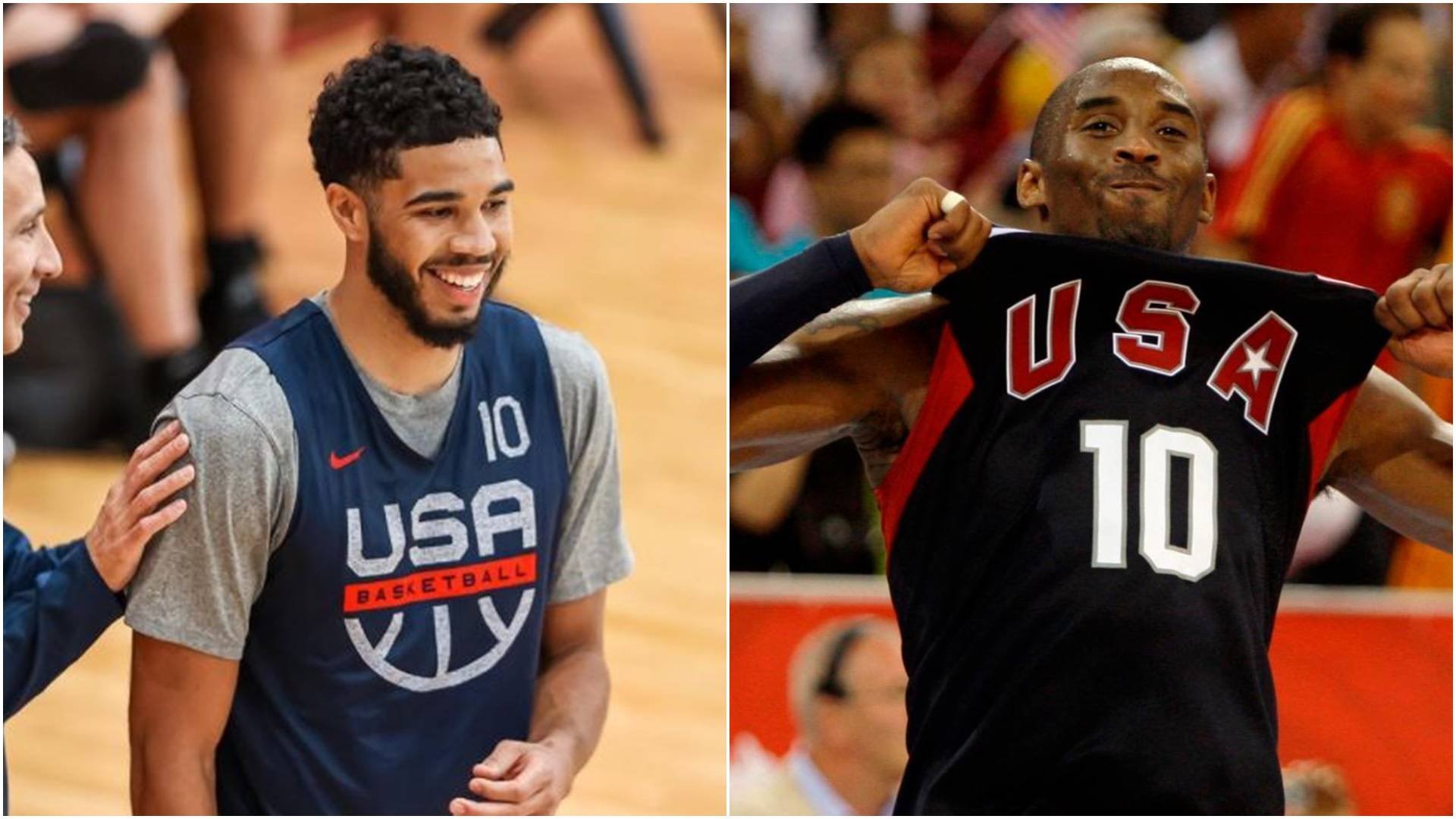 Photo credit: Team USA Basketball/Instagram and Damon Agnos/Twitter
By Kreil Ibarrola
The late Kobe Bryant will always be synonymous with the numbers 8 and 24 – the two jersey uniforms he wore during his legendary career with the Los Angeles Lakers. But during his multiple tours of duty for Team USA, the Black Mamba donned no.10.
Now, Jayson Tatum is wearing the same number for the United States for the Olympics in Tokyo.
The Boston Celtics star definitely understands the responsibility that comes with wearing Kobe's old number. "With this being the first Olympics since we lost him, it holds that much more value," Tatum said, per a report from Tim Reynolds of the Associated Press.
"It's not something I take lightly."
Damn. Who's cutting these onions?
Tatum, of course, is part of the star-studded 12-man line-up for Team USA. Nine of these fine gentlemen are already camping inside the University of Las Vegas for training camp.
READ: Kobe Bryant officially enshrined in Basketball Hall of Fame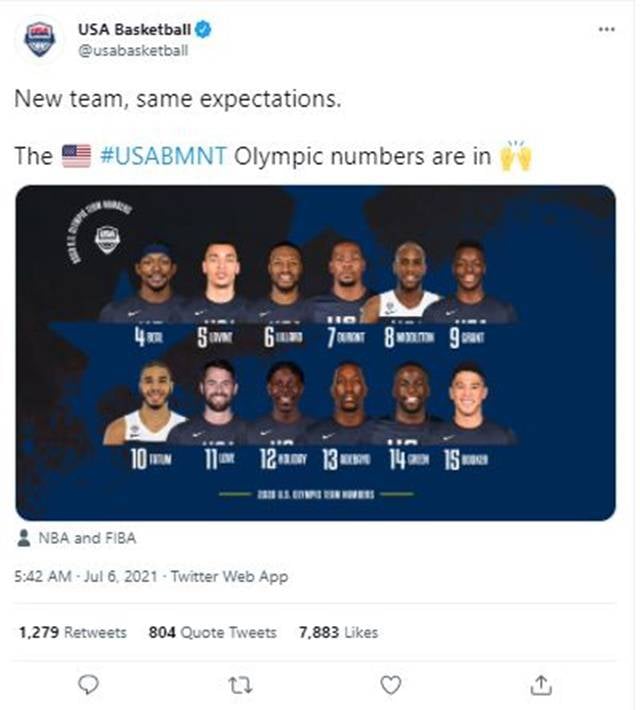 Photo credit: USA Basketball/Twitter
Devin Booker, Jrue Holiday, and Khris Middleton, meanwhile, will follow suit at the end of the Milwaukee Bucks versus Phoenix Suns NBA Finals series.
Obviously, Tatum is among the elite talents of this generation who just happened to be inspired by Kobe. Who isn't?
Plus, he even had a chance to work out with Bryant upon the legend's retirement. A lot of pundits can clearly see similarities between the two generational superstars. Mala-Kobe rin ang galawan ni JT, no?
While the Celtics were eliminated early in the 2021 playoffs, it doesn't take away anything from Tatum's amazing campaign. The 23-year-old superstar had his best season yet, averaging 26.4 points, 7.4 rebounds, 4.3 assists, and 1.2 steals in 64 regular season games.
"It's a tremendous honor. And I'll wear it proudly," Tatum further said about wearing Bryant's jersey.
For sure, Kobe would have approved of this as well. Does Tatum's game somehow remind you of Kobe?
ALSO READ: Kobe Bryant's eldest daughter Natalia wears his Hall of Fame jacket in induction