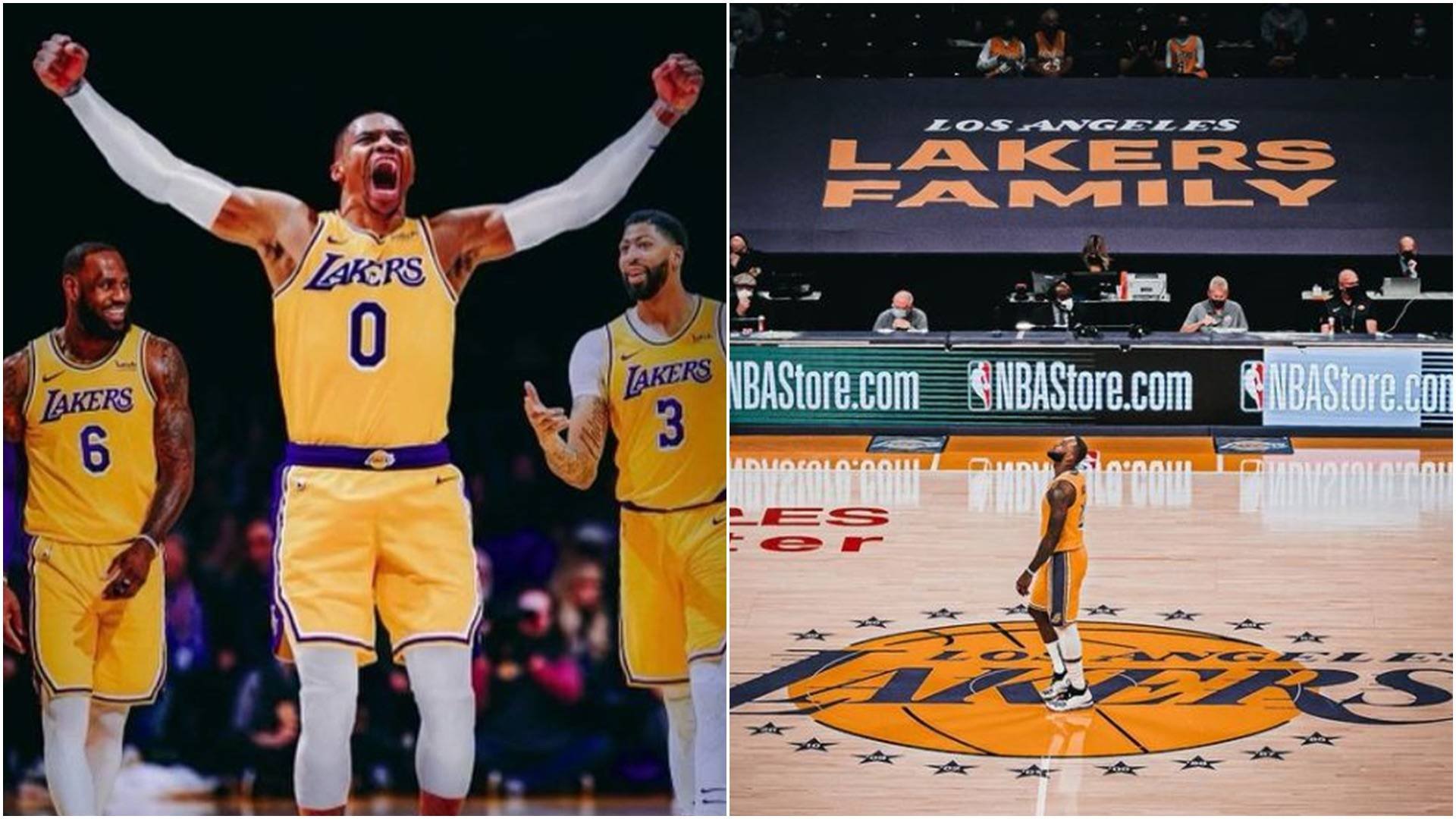 Photo credit: LeBron James/Instagram
By Kriel Ibarrola
Brow. Bron. And now, Brodie. Triple B's will rule in Los Angeles, as the Lakers completed a blockbuster trade during the 2021 NBA Draft last Friday (Philippine time).
Russell Westbrook will be packing his bags from DC to Hollywood, to join the NBA's newest Big 3 alongside LeBron James and Anthony Davis. Wow.
In return, the Lakers shipped Kyle Kuzma, Montrezl Harrell, Kentavious Caldwell-Pope, and 22nd pick of the draft (Keon Johnson) for the one-time league MVP.
Watch out Brooklyn, there's a new Big 3 in town.
While the talent in this year's draft was amazing, no doubt this massive swap basically stole the headlines.
The Lakers were expected to make moves to improve its roster after a disappointing 2020-21 campaign. Boy, were they off to an emphatic start with Westbrook. In the early goings, it seemed that a trade for sharpshooting Kings guard Buddy Hield was a done deal for the Purple and Gold. However, a superstar talent like Westbrook is just too hard to pass up.
For sure, Lakers fans can't wait for the new season to begin so we can see these three on the floor together. Ang tagal naman.
READ: LeBron James wants to retire a Laker
But for now, let's compare LeBron's new buddies to the previous ones he's had in the past. The King, of course, is no stranger to winning NBA titles with super teams.
The Heatles, composed of LBJ's '03 batch mates Dywane Wade and Chris Bosh, won back-to-back titles for the Miami Heat in 2012 and 2013.
The Cleveland Cavaliers' one and only title in franchise history in 2016 wouldn't have been made possible if not for the trio of LeBron, Kyrie Irving, and Kevin Love.
Judging by star power alone, Westbrook and Davis might just be James' most talented teammates yet. You pair arguably one of the GOATS of basketball with a walking triple-double and arguably the best big in the game right, that's just trouble for the other 29 NBA teams.
But as we've seen in the past, superstar talents alone do not guarantee championships. There are a lot of factors to be considered. We know Bron and Russ are both ball-dominant on offense. Plus, Westbrook isn't really the most consistent shooter from deep, something that the Lakers desperately need at the moment.
We'll have to wait until next season to see if this new Big 3 experiment works for the Lakers. Do you think LeBron will win another championship with Westbrook as his teammate?
ALSO READ: LeBron vs Michael Jordan: Who did 'Space Jam' better?