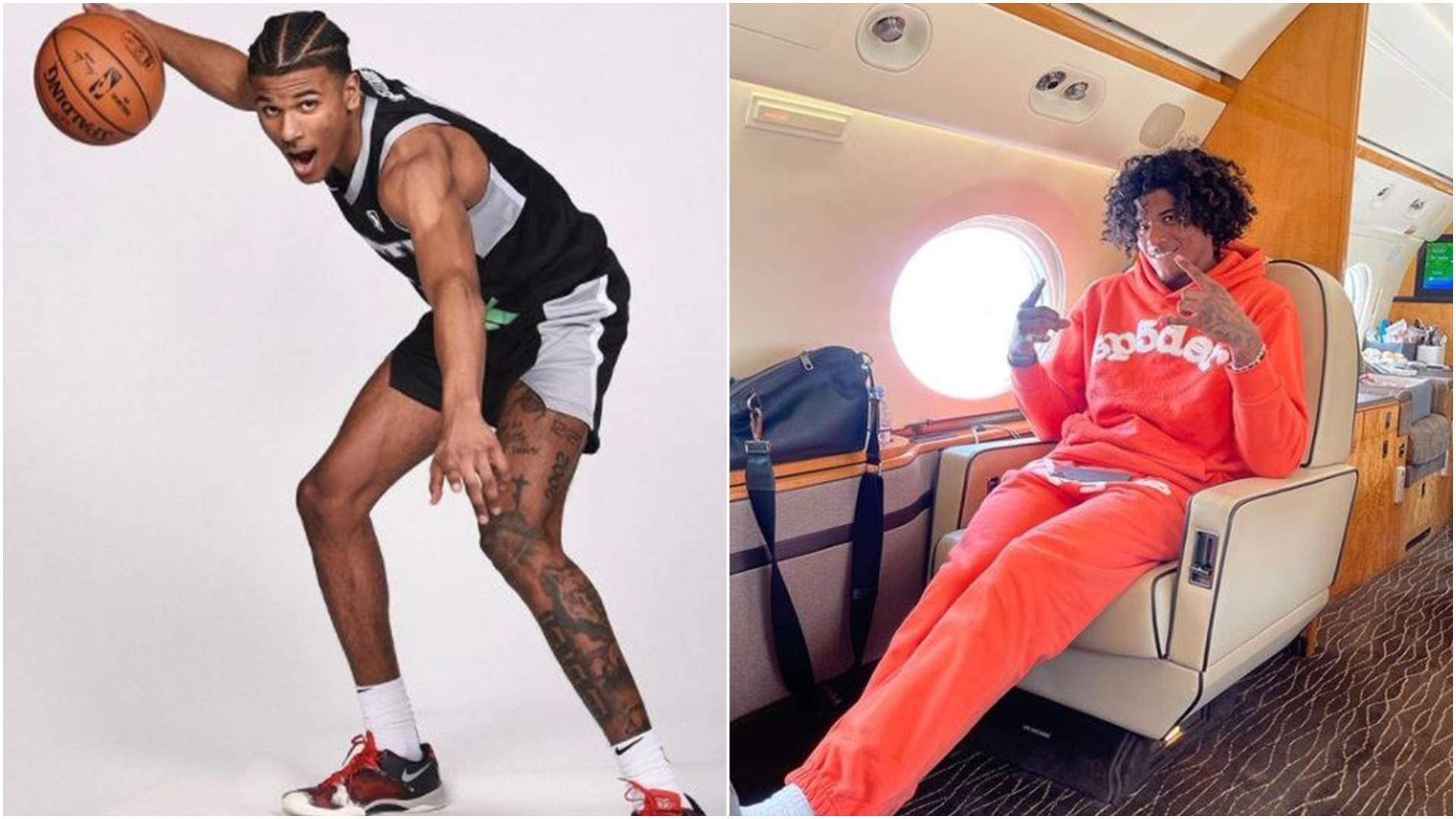 Photo credit: Jalen Green/Instagram
By Kriel Ibarrola
Filipino sports fans have been feeling a great sense of #PinoyPride as of late, as our national athletes are doing quite well in the Olympics. Looks like we'll be beaming with pride more, as a Filipino-American basketball stud is guaranteed to be a lottery pick in the 2021 NBA Draft.
No, it's not quite Kai Sotto (not yet, at least). We're talking about the high-flying Jalen Green, whose mom's side of the family is part Filipino.
The 19-year-old, dubbed as a Unicorn for his unique set of skills, recently opened up about being proud of his Filipino heritage.
"I love the Philippines. I'm just happy I get to represent them and I'm happy I have family out there," he said ahead of the Draft.
"I'm happy that I have family out there and I'm tied into the Philippines so I'm excited, and I hope they're excited (too)," he continued.
READ: Jalen Green 'happy' to represent the Philippines as NBA draft looms
Perhaps the biggest question regarding Green is why we haven't seen him in a Gilas PIlipinas jersey? Well, he already represented the United States in several international competitions. In fact, he's already a three-time gold medalist from FIBA competitions.
As much as we want to see him join Gilas' talented young crop, it's no longer an option. But it's okay. He did acknowledge his Pinoy roots and claims he will be reppin' the motherland in the NBA.
Green is a projected Top 3 pick and would likely land with the Pistons, Rockets, or Cavaliers. After opting to skip college, Green proved he is ready for the next step with his amazing performance for Team Ignite in the G-League.
He notched 17.4 points and 4.1 rebounds in his G-League stint. So, do you think Jalen Green will be the NBA next big star?
ALSO READ: Bucks finish off Suns in Game 6, end NBA title drought