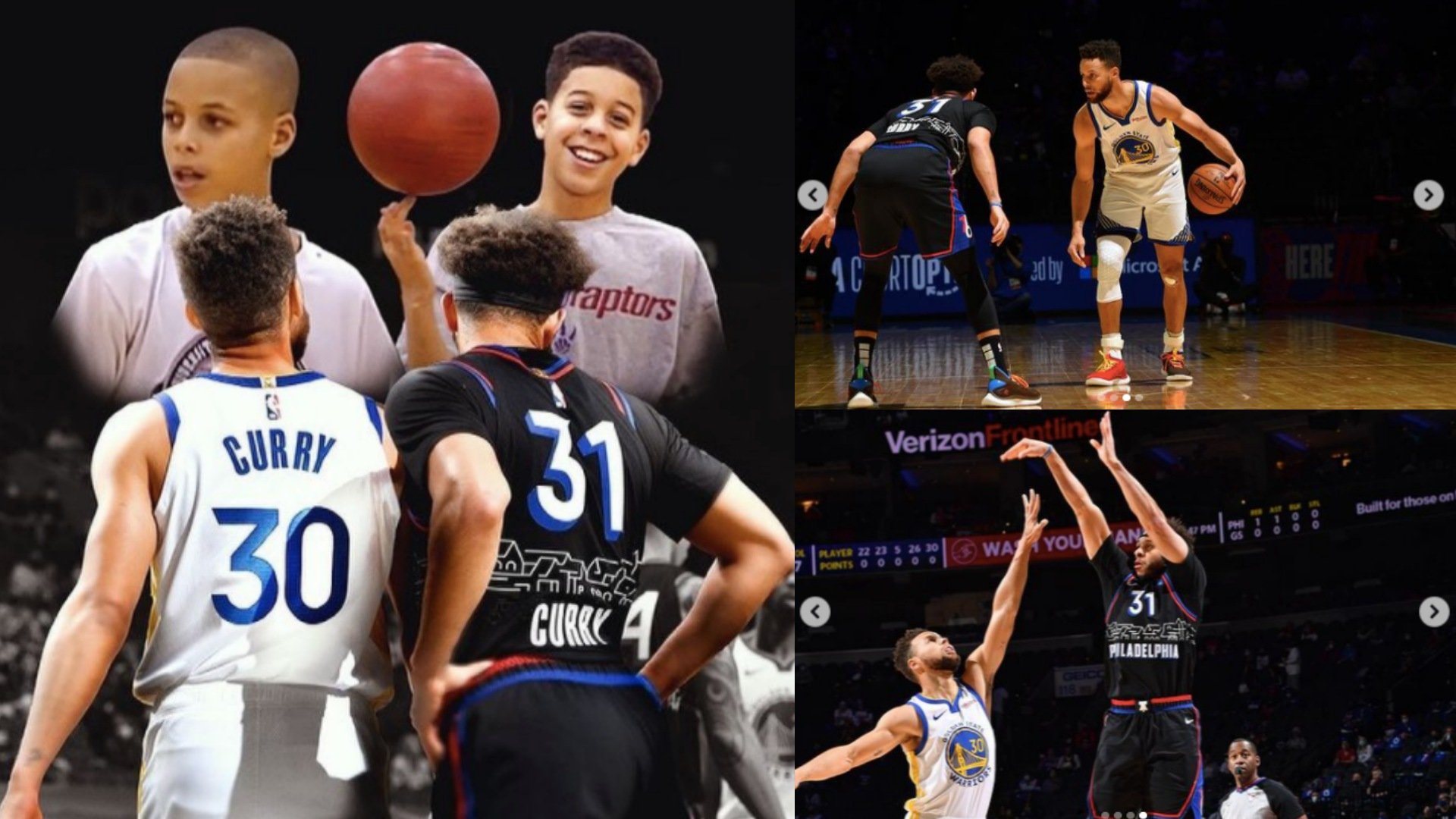 Photo credit: Steph Curry/Instagram, Seth Curry/Instagram
If you played ball one-on-one against your sibling growing up then you know that competition can get heated. (Taking turns being the referee depending on who made the foul doesn't help matters at all.) Imagine taking that sibling rivalry to the NBA court, playing on opposing teams. Now that would be quite the show! (Which side of the arena would your parents sit?)
The Curry brothers had a similar situation as Stephen Curry and the Golden State Warriors travelled to the Wells Fargo Arena to face his brother Seth Curry and the Philadelphia 76er so they could face each other for the first time this season.
As expected, all eyes were fixated on the sharpshooting Curry siblings. The Sixers already defeated the Dubs in their first encounter last March, but the brothers were unable to suit up due to injuries.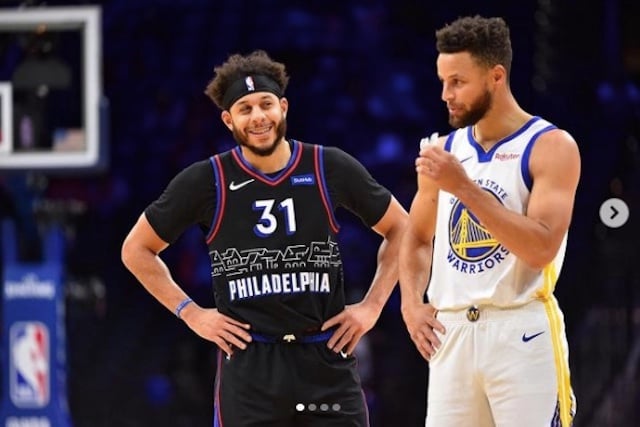 Photo credit: Seth Curry/Instagram
Unlike the pikunan portion that usually occurs before shooting hoops with a sibling, the brothers had nothing but love for each other, even hugging it out before the start of regulation.
However, once the opening horn sounded, the gloves were off and it was war!
Both of Dell Curry's sons played hard, with the younger Curry getting the better of his kuya in this play. He brilliantly used a screen from Joel Embiid to leave the two-time MVP in the dust, before draining a textbook perimeter J. (Splash!)
Of course, the elder Curry won't let his baby bro show him up like that. He found himself in an iso-play (isolation play) against Seth near the end of the first period. After toying with his ankles with a series of crossovers and a pump fake, he delivered a Chef Curry special by drilling a long-range shot.
Steph Curry eventually won his head-to-head against his little brother, as the three-time NBA champion dropped a remarkable 49-point outing on 14-for-28 shooting from the field and 10 a ridiculous 10-of-17 from deep. He also tallied five dimes and three boards in 37 minutes. Surprisingly, he led the struggling Dubs to a 107-96 upset victory over the East-leading Sixers. Seth Curry, for his part, played a fine game himself pitching in 15 points (3-of-7 shooting from downtown) along with five assists and one steal in 35 minutes. Then again, he was facing his legendary brother so we won't fault him for getting outplayed on this one.
Also read: Stephen Curry believes that he can be MVP this season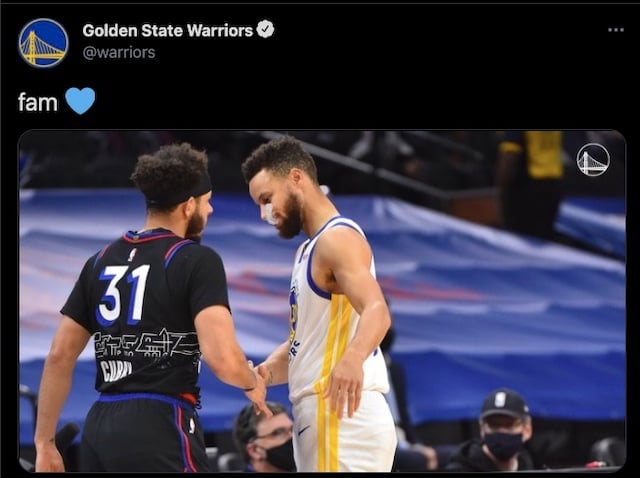 Photo credit: Golden State Warriors/Twitter
At the end of the game, the brothers remained pretty chill, proving their strong brotherly bond. The Curry brothers even took to social media to flex each other.
The younger Curry uploaded photos of them bro-ing it out and captioned it with, "Used to pretend, now we don't have to…@stephencurry30"
Meanwhile, Steph Curry wrote in his post, "Still wild to me. Proud doesn't do it justice. God is good! #FOE [Family over everything] @sdotcurry"
Did you enjoy the battle of the Currys? When shooting hoops, who was the resident asar-talo between you and your sibling?