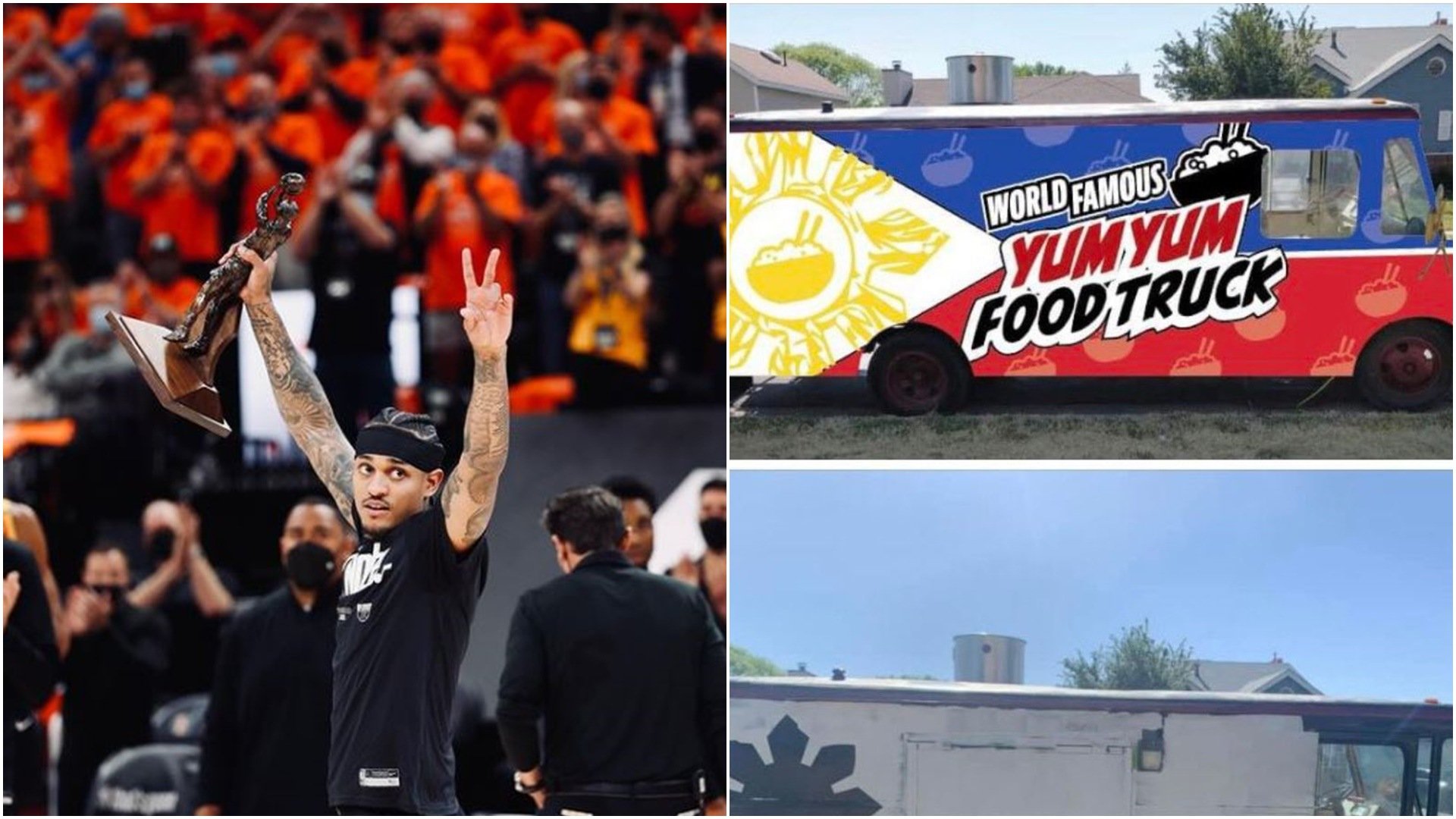 Photo credit: Jordan Clarkson/Instagram/Twitter
Filipino cuisine is slowly becoming recognized around the world thanks to the boom of food trucks nowadays. Which is why it's really sad that a vehicle used to promote Asian culture has been vandalized by hate.
Jordan Clarkson recently expressed his pain and disappointment after a Filipino food truck in Utah was vandalized with an anti-Asian sentiment.
The Jazz guard took to social media to raise awareness about the disheartening issue and vowed to help the owners restore their means of livelihood.
The van in question is the World Famous Yum Yum Food Truck, which has blown up online recently for their Filipino-style food. Clarkson, being a proud Filipino-American, used his platform to hopefully prevent instances like this one from happening again.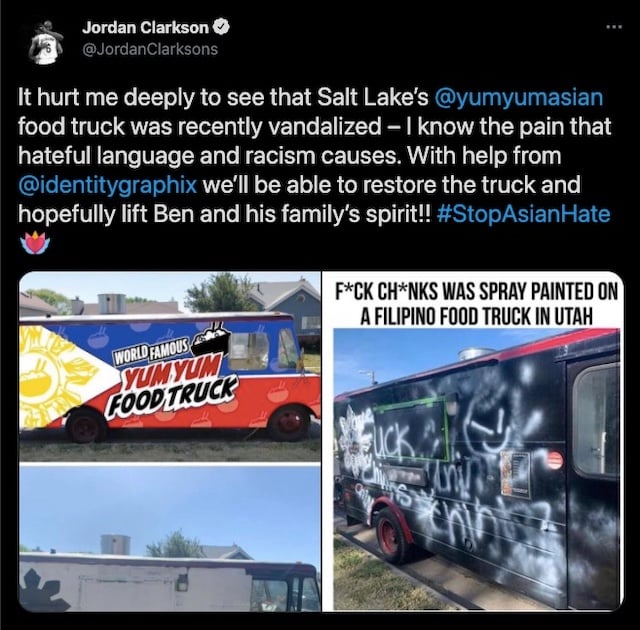 Photo credit: Jordan Clarkson/Twitter
The owners of the Food Truck already thanked the newly-minted NBA Sixth Man of the Year for helping them get their van a new look.
READ: Panalo! Fil-Am Jordan Clarkson is the NBA's Sixth Man of the Year
Hopefully, the van will be up-and-running again in the coming weeks and continue serving those delicious Pinoy food to hungry customers in Salt Lake.
Mabuhay ka, pareng JC! You really embody what the Filipino bayanihan spirit is all about!
Unfortunately, violence against Asian-Americans has spiked in recent months all over the United States. NBA champion Jeremy Lin, who is of Taiwanese descent, spoke out against the plight that Asian-Americans are experiencing on a daily basis.
Looks like Clarkson has followed suit and is standing up for all Asians around the world. #TheRealMVP
Clarkson, meanwhile, is a big reason for the Utah Jazz's playoff success this postseason. By the looks of it, our kababayan is really winning both on and off the court. Saludo kami sa'yo, JC!
Did you become an even bigger Jordan Clarkson fan after this?