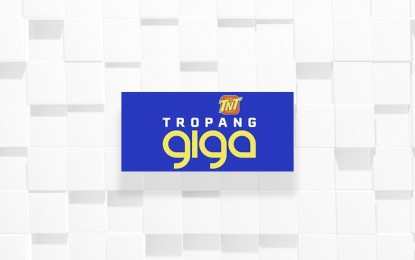 MANILA – TNT sustained an unbeaten start to its PBA Philippine Cup campaign with a 96-76 rout of Blackwater in the league's first game from a one-month postponement on Wednesday at the Don Honorio Ventura State University Gym in Bacolor, Pampanga.
The Tropang Giga blew a solid start but still managed to pull away from the Bossing with a red-hot third quarter en route to going 4-0 in the season-opening tournament.
TNT surged late in the first quarter to take a 28-18 lead at the end of the period only for Blackwater to go on a 25-9 second quarter blast to go up, 43-37, at halftime.
The Tropang Giga pulled away for good in the third quarter after matching their first-half output while holding the Bossing to just 17.
Mikey Williams played his best game in his rookie campaign for TNT with 16 points, three rebounds, two assists, and two steals off the bench.
RR Pogoy added 13 points, three rebounds, four assists, and two steals.
Playing at the said arena for the first time since his high school days, DHVSU alumnus Jayson Castro finished with 11 markers, two rebounds, two dimes, and one steal off the bench.
Simon Enciso had 14 markers, one board, and two dimes for the Bossing, who fell to 0-5. (PNA)