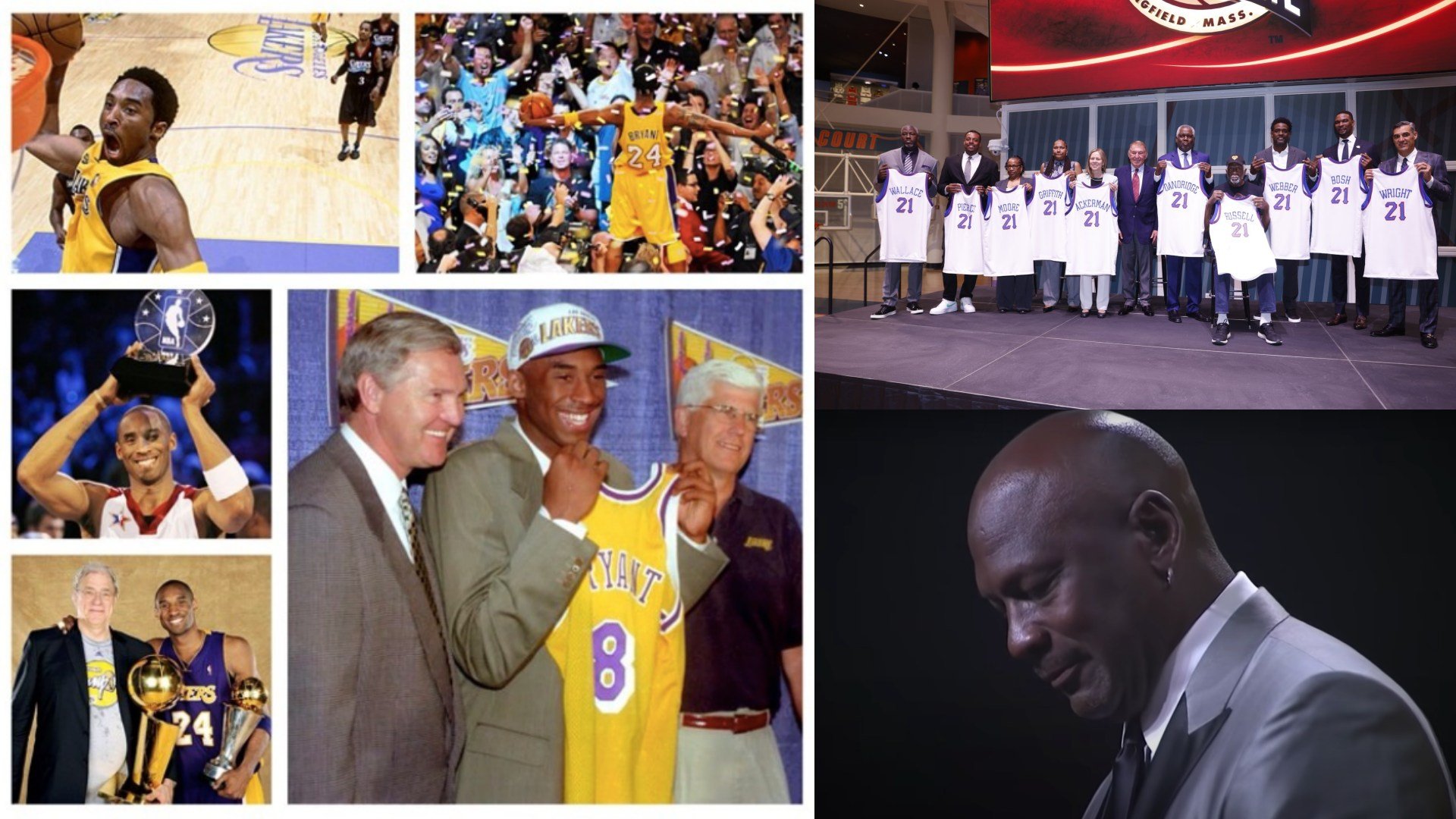 Photo credit: Kobe Bryant/Instagram, Basketball Hall of Fame/Twitter
NBA fans were treated to one of the most star-studded Naismith Basketball Hall of Fame events in history. The 2020 hoop pool was headlined by the likes of Kevin Garnett, Tim Duncan, Rudy Tomjanovich, and Tamkia Catchings, among others.
Of course, the late great Kobe Bryant was posthumously inducted into the Hall.
Vanessa Bryant also gave a heartwarming speech on her husband's behalf, while the couple's firstborn, Natalia, wore Kobe's HOF orange jacket. #LegendsNeverDie
We're not crying, there are just ninjas cutting onions. *Cue crying Jordan meme*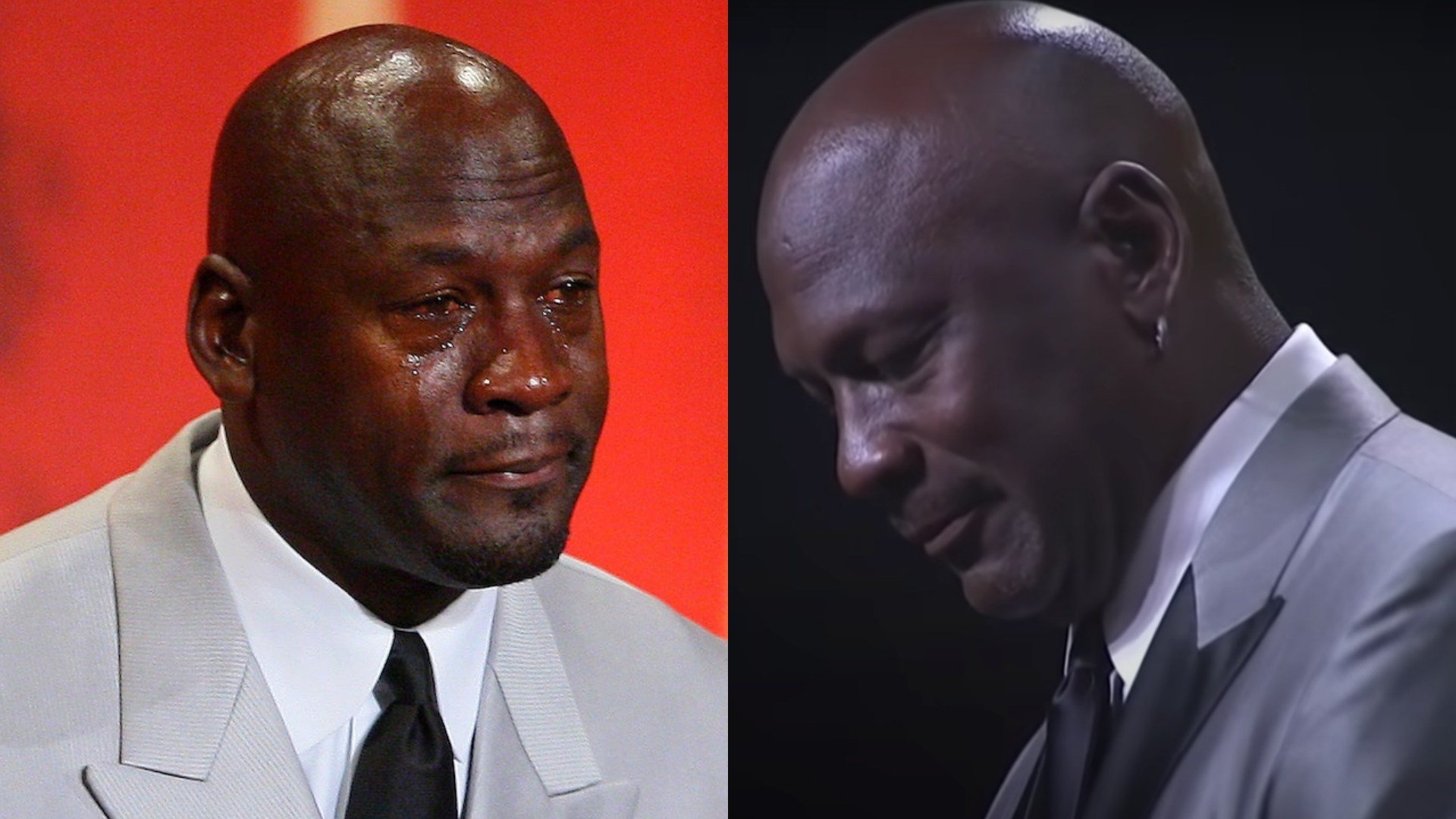 Photo credit: Crying Jordan meme/Instagram, NBA/YouTube
READ: Michael Jordan reveals the last text message he received from Kobe Bryant
Speaking of Michael Jordan, even the HOF presenters were legendary with the likes of Isaiah Thomas, David Robinson, Hakeem Olajuwon, and Calvin Murphy taking the stage.
As Bryant and company were deservingly enshrined in the annals of basketball history, the event was also an opportunity to welcome the new class.
The Naismith Memorial Basketball Hall of Fame announced its 2021 inductees and leading the pack is Bill Russell.
Wait, isn't he already a Hall of Famer?
This time around, the 11-time NBA champion player will be recognized for his accomplishments as a coach.
Photo credit: ESPN/Twitter
Joining Russell is another Boston Celtics great, as "The Truth" Paul Pierce can now call himself a Hall of Famer. The 2008 NBA champion and 2008 Finals MVP will be inducted alongside former rival, Chris Bosh.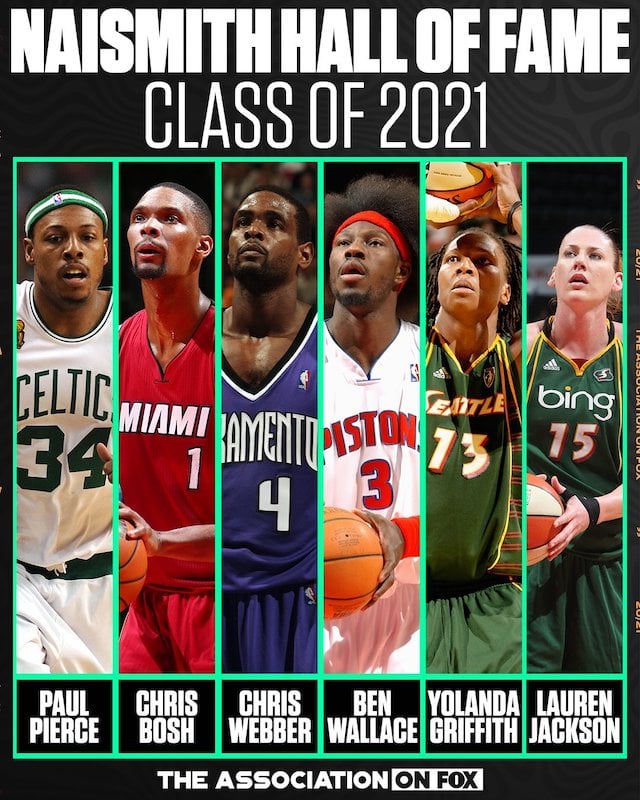 Photo credit: The Association/Twitter
Bosh, who completed the Miami Heat's Big 3 of LeBron James and Dwyane Wade, could still be playing today if not for persistent blood clot issues that cut his career short.
In more good news, after years of public clamor, the HOF brass finally listened to fans' pleas and honored two of the best big men in history: Ben Wallace and Chris Webber.
It's about time!
Big Ben, of course, anchored the Detroit Pistons defense in the mid-2000s and was a big part of their championship conquest in 2004. C-Web, on the other hand, failed to win a title during his storied career, but is still considered one of the best power forwards of his generation.
Rounding up the class is one of Michael Jordan's best teammates Toni Kukoc, alongside former WNBA superstars Lauren Jackson and Yolanda Griffith. Coaches Jay Wright and Rick Adelman are in as well.
So, what do you think about the new hoop pool?