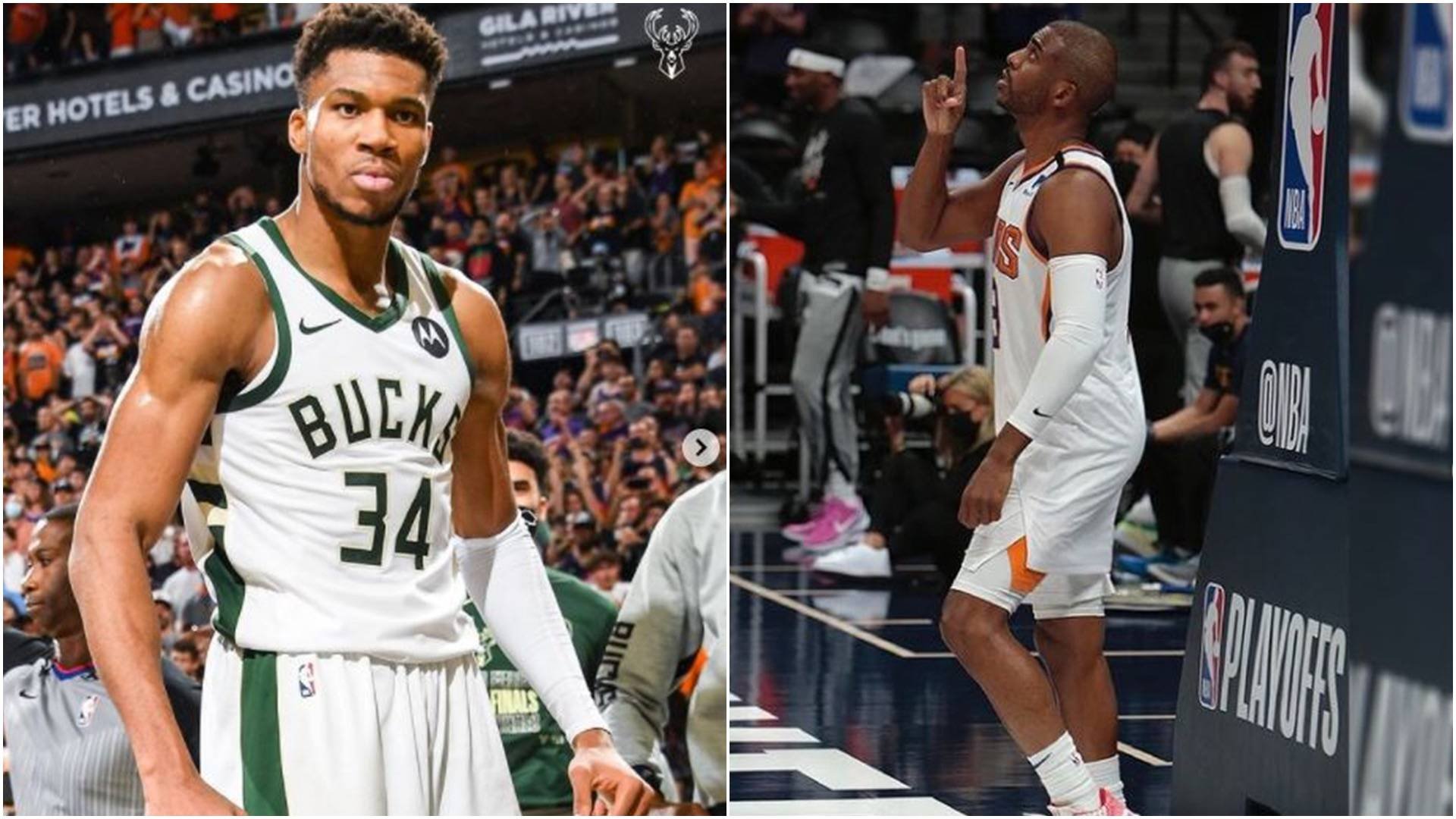 Photo credit: Bucks and Chris Paul/Instagram
By Kriel Ibarrola
We're extremely close to crowning the new 2021 NBA champions. Giannis Antetokounmpo and the Milwaukee Bucks are one win away after that epic Game 6 victory to take a 3-2 lead.
Chris Paul and the Phoenix Suns, meanwhile, are still not out of it entirely since they can force a Game 7 with a big win at Fiserv Forum.
Admittedly, this Finals series is not exactly what we all had envisioned before the season started. But then again, it's hard to root for either team. Both of these squads, particularly superstars Giannis and CP3, have amazing journeys that will soon unfold.
For Giannis, he's now one win away from being an NBA champion. Let that sink in. This once relatively unknown skinny kid from Greece, who was picked 15th overall in 2013, is this close to hoisting that Larry O'Brien trophy.
Even with the amazing individual accolades he racked up over the years, the two-time NBA MVP still doesn't really get the adulation and respect he deserves.
"He can't do this, he can't do that," we all heard those things said about The Greek Freak. One NBA title will completely shut all doubters up.
Konti na lang, Giannis. Let's go! #FearTheDeer
READ: Bucks frustrate Suns in pivotal Game 5; on cusp of NBA title
Paul, on the other hand, is practically on the same boat, but no doubt he's been in the ocean for way longer. We all know how CP3 can magically change a franchise's fortunes. He basically turned every team he's been a part of into contenders in a year or two.
That's just how transcendent of a talent he is. He makes everyone around him better. But then again, his playoff track record is not really up to par to his other fellow megastars.
Paul has failed to lead his previous teams past the Conference Finals throughout his career. Well, until now of course. The Point God even lost a 3-1 lead at one point. That really stings.
He's now one loss away for those demons to return and haunt him again. But one thing's for sure, this seasoned veteran won't go away quietly. It's time to #RalleyTheValley!
Now, he has two amazing young talents in Devin Booker and Deandre Ayton to watch his back.
It's do or die for the Suns come Game 6. So, which story would you like to see turn into reality? Will it be Giannis' entry to the pantheon of all-time greats? Or Chris Paul finally attaining that elusive ring?
ALSO READ: Giannis hungers for NBA title with Bucks on the brink