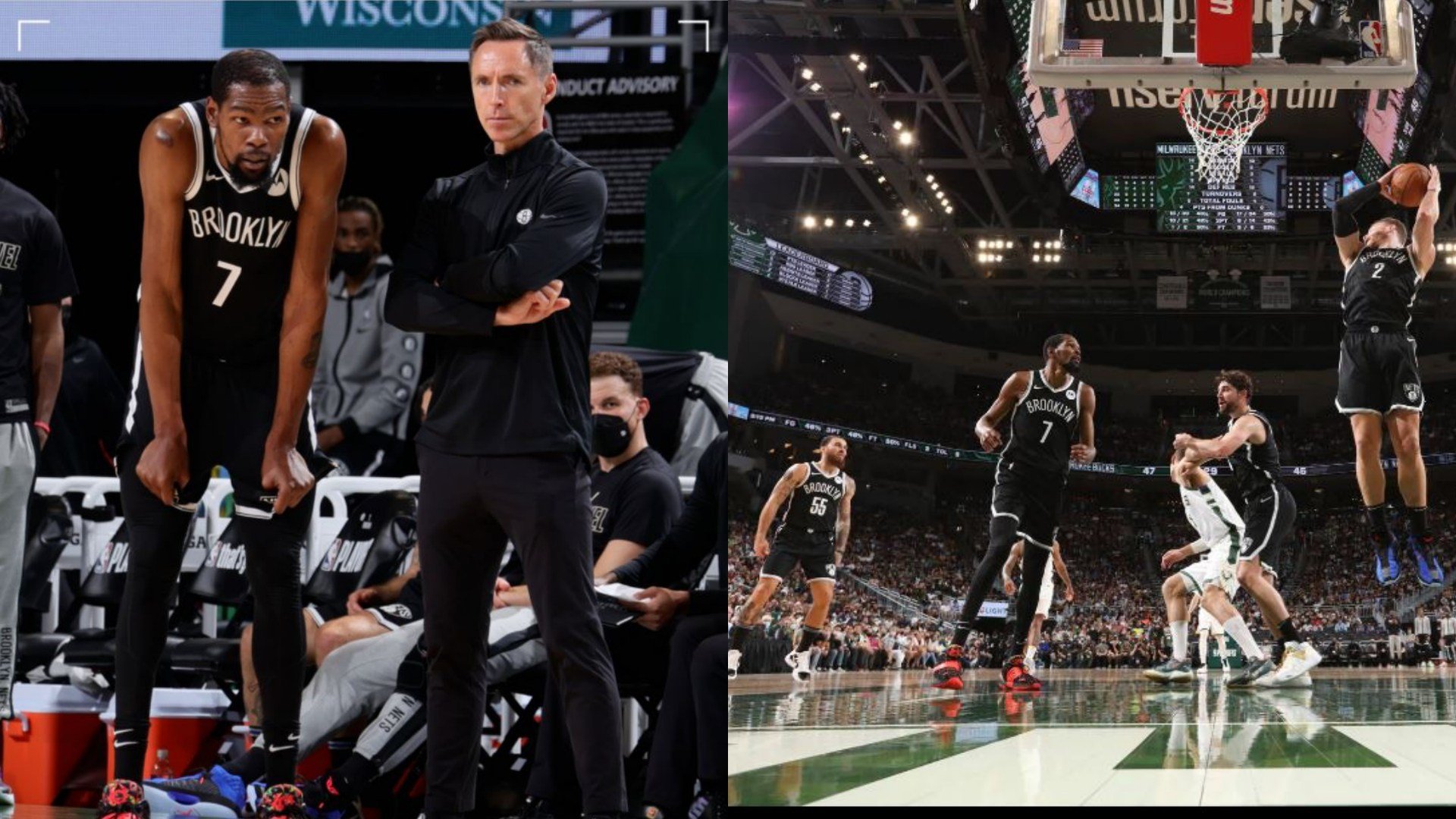 Photo credit: Brooklyn Nets/Twitter, NBA/website
Scary hours have been the Brooklyn Nets' unofficial mantra this season. It was a precautionary warning that James Harden gave to opposing teams shortly after joining Kevin Durant and Kyrie Irving back to form arguably one of the most talented Big 3's in history.
READ: The James Harden deal completes the Brooklyn Nets' Big 3 and hypes up the NBA nation with the news
For the most part, it really has been a terrifying ordeal to go up against these three amazing scorers. Not to mention, they also have a terrific supporting cast led by Blake Griffin and Joe Harris. Talagang good luck na lang sa mga kalaban!
READ: Nets supremacy! Brooklyn dominated the NBA playoffs even without James Harden
Harden was once again sidelined by his worrisome hamstring strain during the playoffs. No biggie. The Nets still had Durant and Irving, who is still a handful for opponents.
But what happens when that awesome twosome is down another person? We'll find out soon enough. Irving will join Harden in the Nets' injury list, as he was officially ruled out of the pivotal Game 5 of their Eastern Conference semifinals match against the Milwaukee Bucks. Dang!
READ: The Bucks' comeback is real, Kyrie Irving left injured

Photo credit: Shams Charania/Twitter
Irving twisted his ankle in their last game, as the Bucks pounced and managed to even up the series. We all saw how the Bucks' defense collapsed on Kevin Durant with Irving gone.
It's not like he had any help either, as his teammates failed to help him out in Game 4. Brooklyn clearly needs that next man up who will have KD's back.
That man turned out to be The Beard who, despite not being 100% recovered, showed up in the pivotal Game 5. He knows Brooklyn couldn't afford to go down 3-2 against the hungry Bucks.
With Harden back, the Nets averted what could have been a major crisis. They earned a 114-108 victory and are one win away from making it to the Eastern Conference Finals.
Obviously, it's extremely foolish to count out the Nets especially since they have an MVP-caliber superstar by their side in KD.
Durant proved that he's still one of the best in this game, recording a monstrous statline of 49 points, 17 rebounds, and 10 assists, while shooting 16-for-23 from the field and 4-of-9 from deep! Hot damn!
He even had three steals and two blocks. Beast mode!
So, do you think the Nets can close out the Bucks in Game 6?