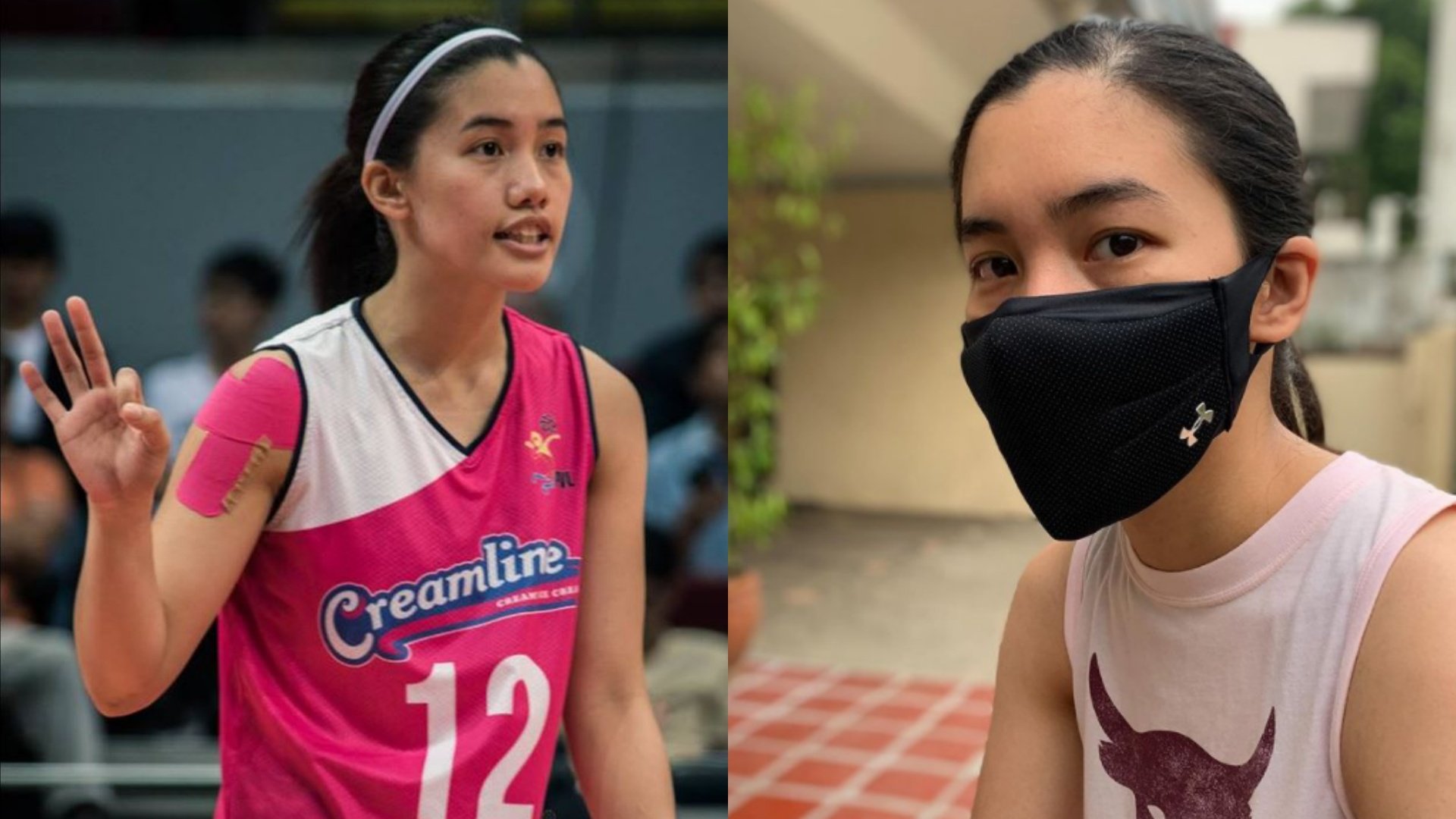 Photo credit: Creamline Cool Smashers/Facebook, Julia Morado/Instagram
The Philippine women's national volleyball team recently began its tryouts inside a bubble in Subic this week. However, one of the biggest questions on everyone's minds was, where was Jia Morado? The beloved 25-year-old setter joined a long list of notable absentees, which also included Kalei Mau (more about this, here) and national team staples Alyssa Valdez, Risa Sato, Kat Tolentino, Maddie Madayag, among others.
The Creamline Cool Smashers star shared her concerns in a lengthy post.
She wrote, "I would have loved to take part in the tryouts scheduled by the PNVF [Philippine National Volleyball Federation] this week in Subic. However, I personally decided to beg off from the tryouts out of an abundance of caution."
The player continued, "It is true that health and safety concerns, stemming from the COVID-19 pandemic, made me hesitate to take part in the tryout."
The former Ateneo de Manila Lady Eagles team captain also made it clear that her decision is not due to her lack of commitment. She concluded, "As I have willingly committed myself and served the team these past few years, I am willing to do so again should the opportunity present itself and the circumstances be better."
For those following the national team tryouts, the official list will be announced on May 7. What do you think about the national team's chances for victory sans notable players like Morado?