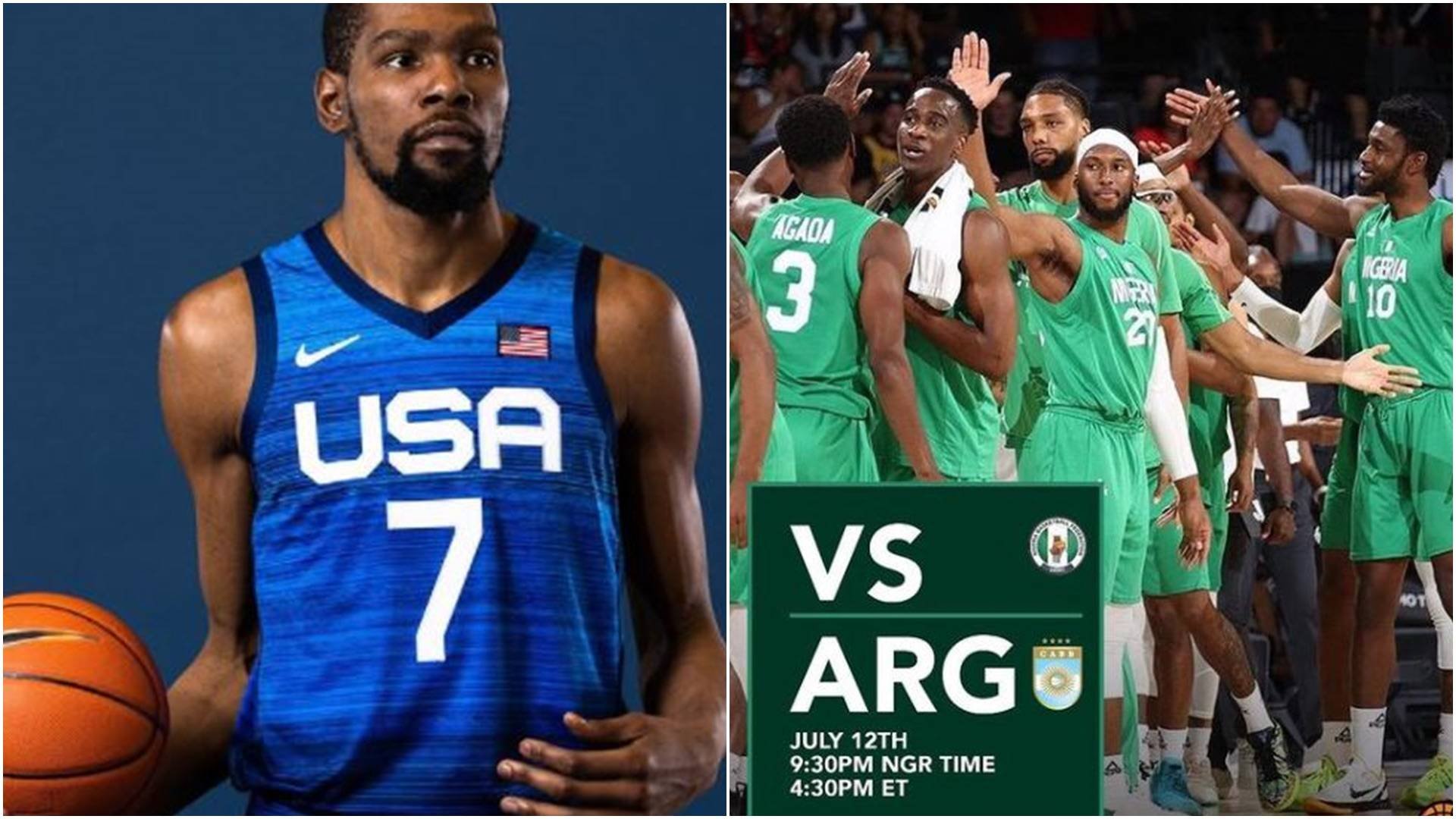 Photo credit: Team USA basketball and Nigeria Basketball/Instagram
By Kriel Ibarrola
In case you missed it, the seemingly unbeatable Team USA got served a piece of humble pie by the Nigeria Men's basketball team. Sure, it technically didn't count since it's only an exhibition match, but anytime someone takes down the United States in basketball will always be a big deal.
Especially if it's an up-and-coming team like Nigeria. We've seen Team USA appear human against the likes of Spain and Serbia in the past, but their 90-87 defeat at the hands of the Nigerians was beyond shocking.
Here's how dominant team USA has been just for context. They've gone 39-0 in the last three Olympics, including exhibition games. They even beat Nigeria by a combined margin of 127 points in their last two meetings prior to this one.
So, how exactly did a team bannered by Kevin Durant, Damian Lillard, and Jayson Tatum, among others, get beaten by a bunch of NBA role players who are relatively unknown?
Well, as we say in Filipino, bilog ang bola. Anything can happen.
Here are some takeaways from one of the biggest upsets in basketball history!
No one is unbeatable
While this iteration of the US men's basketball squad is nothing like the famous Dream Team in the 90s, it's still quite a powerhouse bunch.
After all, team USA is like the Avengers cast, filled with star-studded players with larger-than-life personas. Every single one from that roster could drop 20 points in their sleep. Plus, they're coached by the legendary Gregg Popovich.
It seems like they're already expecting the gold in Tokyo even before the tournament officially starts. Remember how Draymond Green said that Gold will look good in their slick new blue jerseys?
Coach Pop, meanwhile, looked at the loss from a different perspective. He called it the best thing that could happen for the team.
It's no doubt a wake-up call for the team. The world has caught up in terms of basketball and it won't be a cake in the park for them.
Might as well learn that lesson early, rather than be ambushed by another underdog team come the Olympics. We know they won't have a shortage of challengers in Tokyo.
Nigeria actually has a pretty nice team
Bam Adebayo may just be the best player of Nigerian descent right now, but he actually plays for Team USA! While he played solid basketball against his countrymen, he was actually outshined by his three Miami Heat teammates who just so happened to play for D'Tigers.
READ: Australia shocks US in exhibition game ahead of Olympics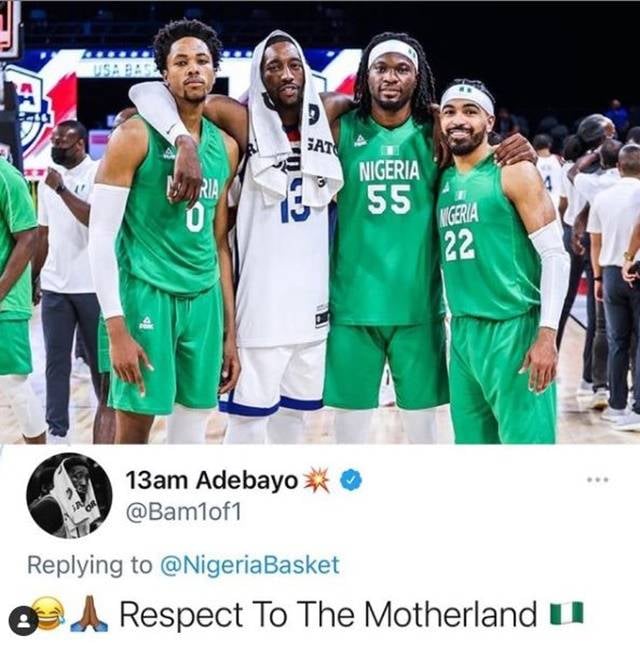 Photo credit: Nigeria Basketball/Instagram
Gabe Vincent punished Team USA with 21 points on 6 made 3-pointers. Precious Achiuwa came in with a ton of energy and even baptized Durant with a highlight block. The young KZ Okpala also had his moments defensively.
Apart from the three Heat players, they also have other NBA talents like Josh Okogie, Chimezie Metu, Jordan Nwora, and Miye Oni. Even Jahlil Okafor is listed on the team.
READ: Not just COVID-19: Earthquakes, typhoons pose threat at Tokyo Olympics
Give Nigeria the respect it deserves
Their shocking win over Team USA was no fluke either, as the Nigerians even dominated Argentina in their following game.
Still, the team hasn't received the respect it deserves.
First Take host Stephen A. Smith even went on a borderline xenophobic rant about how it's unacceptable for Team USA to lose to a bunch of no-name players.
Nigeria's Okogie, of course, did not take that sitting down.
"You can critique the other team without disrespecting us. Put some respect on the flag and the motherland! Don't forget where your ancestors came from," the Wolves guard responded.
There you go. That's how David conquered Goliath. What did you think about Nigeria's stunning upset win?
ALSO READ: Tokyo Olympics to be held under virus state of emergency