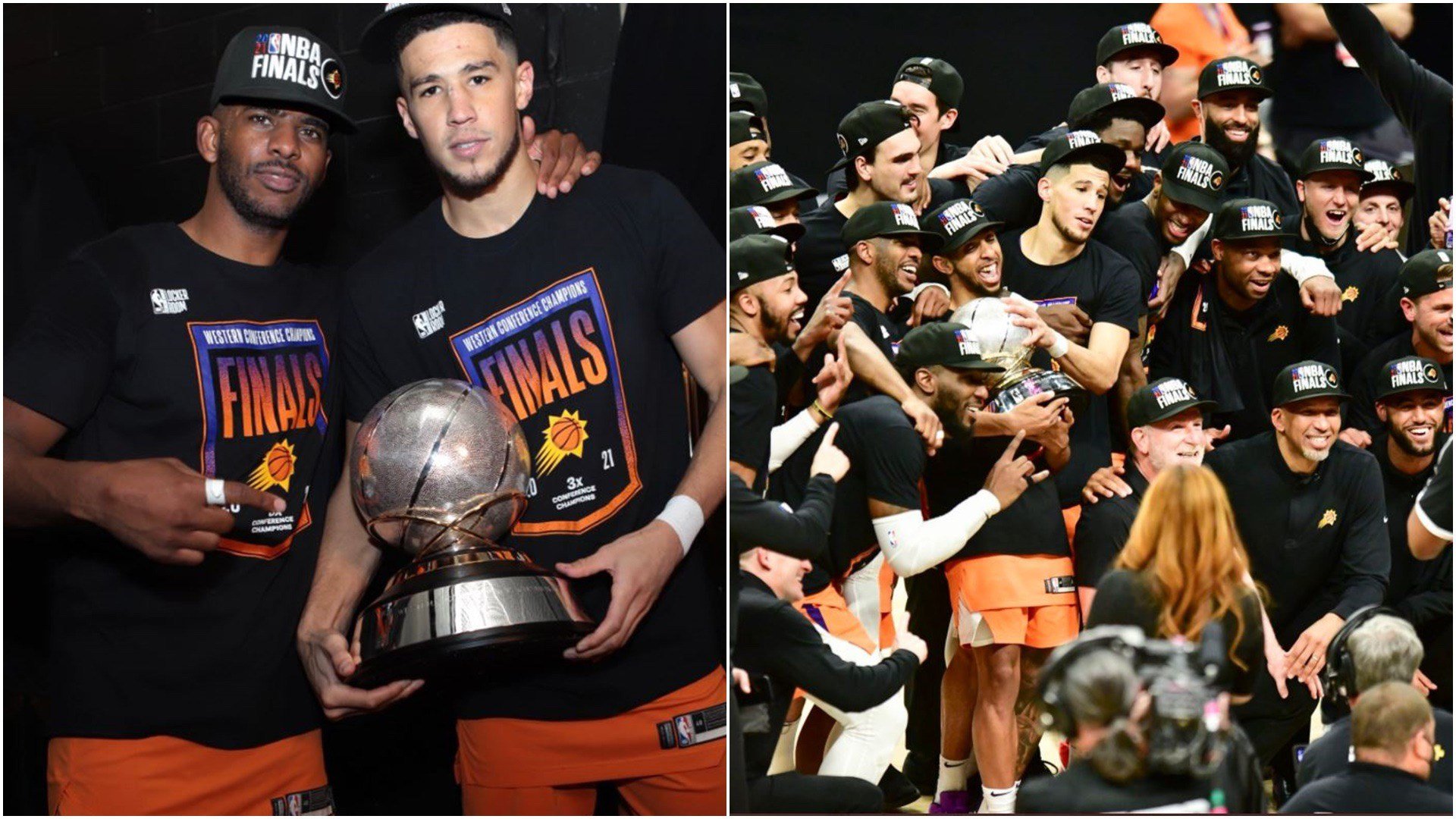 Photo credit: NBA/Twitter, Phoenix Suns/Twitter
By Kriel Ibarrola
It couldn't have happened to someone else. After 16 seasons in the NBA, Chris Paul just clinched his first NBA Finals berth.
Magpugay, CP3 fans! This is it! While Paul has been widely considered one of the best pure point guards to ever lace them up, his inability to lead a team to the Finals has always hurt his legacy.
A lot of pundits already wrote him off two seasons ago. He was labeled as done, washed up, and just a shell of his old self. Boy, were they all wrong. At 36 years old, Paul is just four wins away from his first taste of NBA glory.
READ: Bucks win NBA Eastern Conference title to enter 2021 finals
It didn't come easy for Paul and the Phoenix Suns. The Los Angeles Clippers gave them one hell of a fight, even without their best player Kawhi Leonard. It was a testy series all throughout.
However, expect CP3 to rise to the occasion when the lights shine the brightest. He was built for this moment, folks!
Paul tied his career playoff-high with 41 points on 16-for-28 shooting from the field and an impeccable 7-of-8 from downtown. He even scattered eight assists, four rebounds, and three steals in the pivotal Game 6, as the Suns came away with a 130-103 win.
READ: Bucks close out Hawks, set up NBA Finals clash with Suns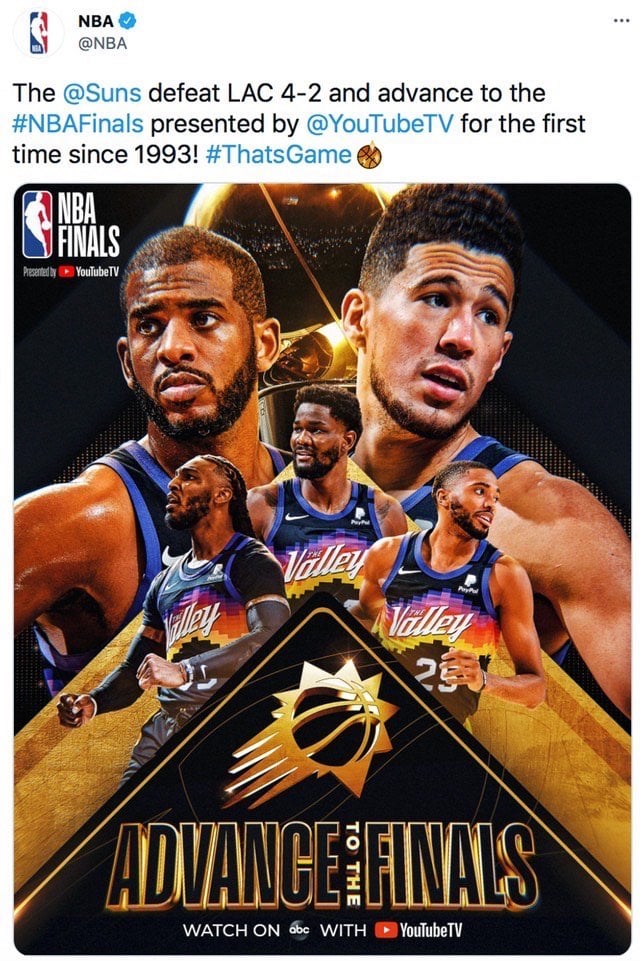 Photo credit: NBA/Twitter
The Suns point god even recorded the second-highest points scored by a player 36 or older in the playoffs. Age is just a number, guys! Karl Malone holds the record with 50 points.
CP3 also became the first player to score 40 or more in a closeout game. Talk about clutch!
The Suns' path to the Finals was never easy. They had to take out BOTH Los Angeles-based teams and the Nuggets led by league MVP Nikola Jokic. Now, they await the winner of the Bucks versus Hawks series.
Congratulations, Chris Paul! You certainly deserve this!
To NBA fans out there, do you think he'll finally get that elusive title this season?