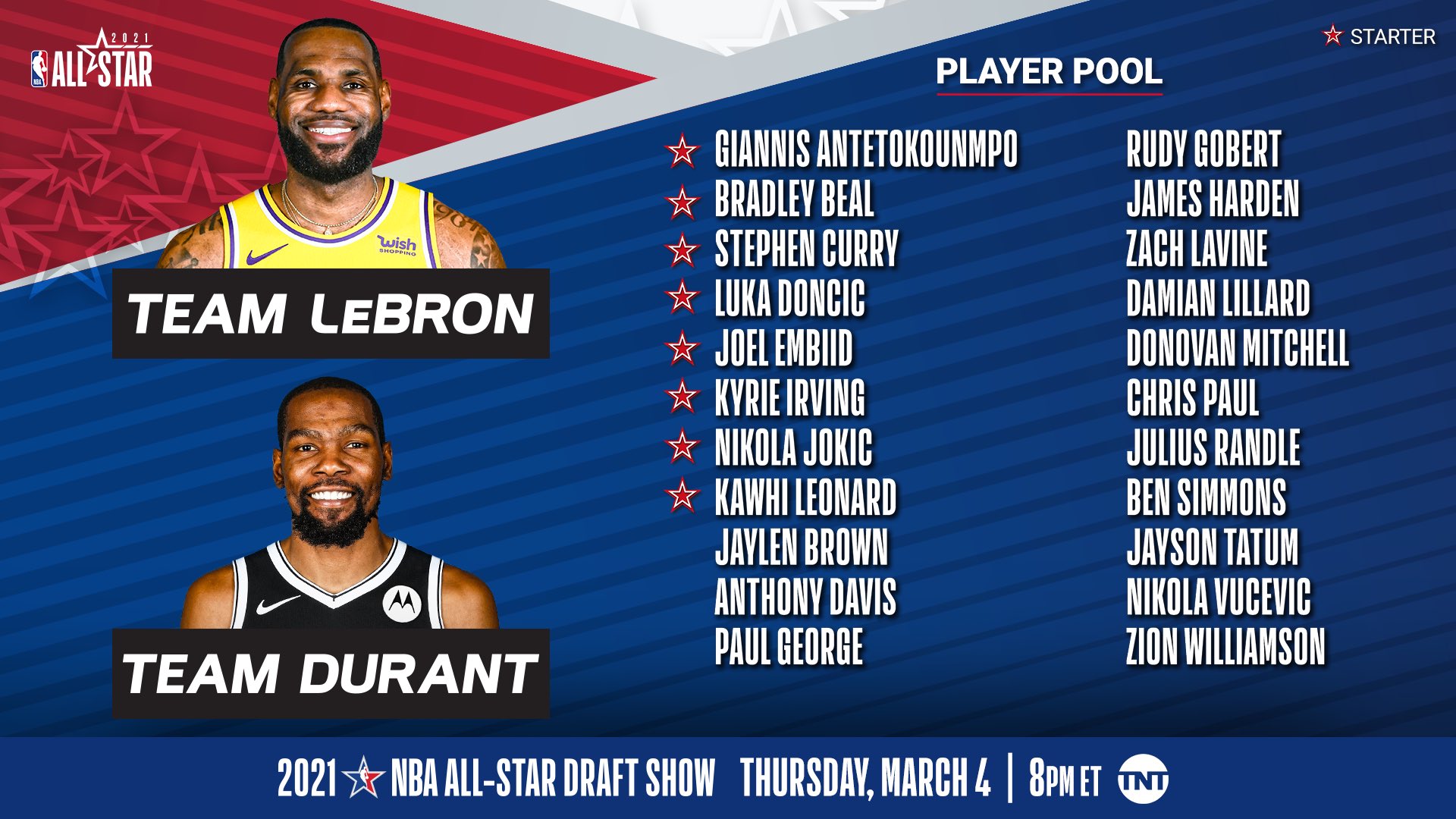 Photo credit: NBA Twitter page
The NBA officially announced the starters for the 2021 All-Star Game last week, which were headlined by team captains and top vote-getters LeBron James and Kevin Durant. But NBA fans were in for a surprise this morning when the reserves for the midseason exhibition were finally revealed.
Let's take a look at who made the cut for both the East and West All-Star squads.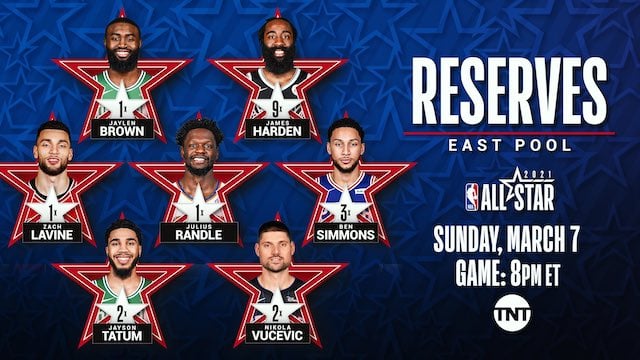 Photo credit: NBA Twitter page
EAST RESERVES
There are three first-time All-Star selections among the reserves for the East, namely: Jaylen Brown, Zach Lavine, and Julius Randle. Brown has been averaging 25.7 points, 5.6 rebounds, and 3.9 assists per game for the Boston Celtics, while Zach Lavine has been a revelation for the Chicago Bulls this season. Julius Randle, on the other hand, has given the New York Knicks franchise new life as the team's leader in points (23.3), rebounds (10.9), and assists (5.5).
Brown's teammate Jason Tatum and Nikola Vucevic of the Orlando Magic earned their second All-Star selection, while Philadelphia 76ers guard Ben Simmons and Brooklyn Nets star James Harden will appear in their third and ninth All-Star Game, respectively.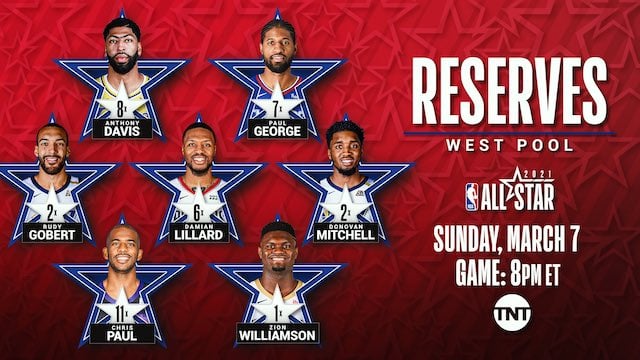 Photo credit: NBA Twitter page
WEST RESERVES
For the West reserves, only New Orleans Pelicans sensation Zion Williamson, who is a human highlight reel, is a first-timer, while Donovan Mitchell and Rudy Gobert, members of the league-leading Utah Jazz, earned their second All-Star selection. Damian Lillard, who fans wanted as a starter, will make his sixth All-Star Game appearance after leading the Portland Trail Blazers with 29.6 points, 4.4 rebounds, and 8.0 assists per game. Veteran guard Chris Paul of the Phoenix Suns and Paul George of the LA Clippers are playing in the All-Star Game for the 11th and 7th time, respectively. Anthony Davis of the LA Lakers was named as a reserve but will most likely be replaced since he remains sidelined with an injury.
Do you agree with the list of All-Star reserves? Or are there players who are more deserving of the spots? And which team would you be rooting for in the All-Star Game, East or West?