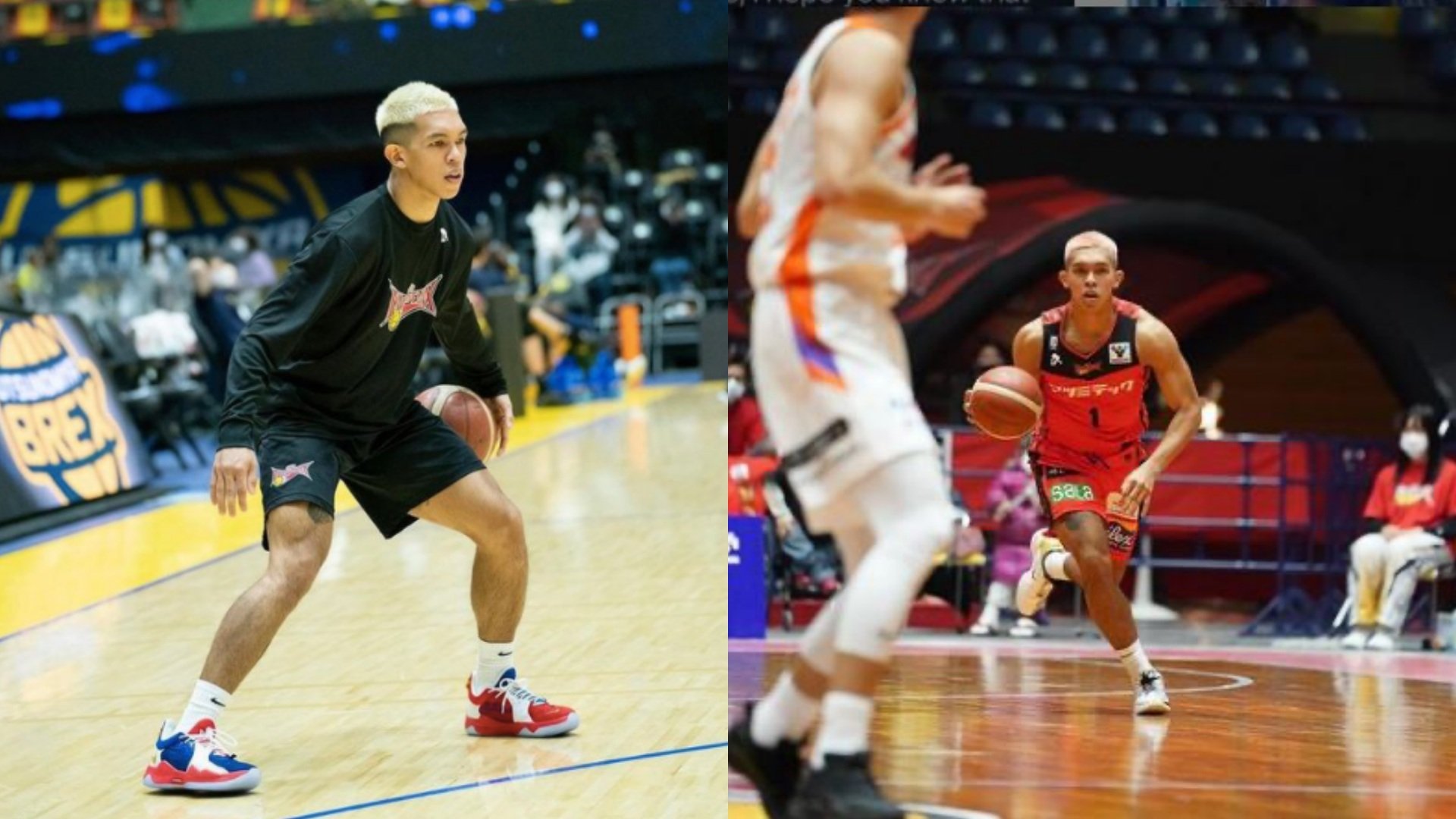 Photo credit: Thirdy Ravena/Instagram
Thirdy Ravena would have loved to be on the court with the rest of his San-en NeoPhoenix teammates to finish off his first official season in Japan's B. League.
However, as fate would have it, injuries once again prevented him from finishing his first professional stint away from home.
In the aftermath of San-en's close 80-75 defeat against Shinshu Brave Warriors inside Kotobuki Arena in Chikuma, a grateful Ravena still raved about the lessons he learned playing overseas.
The 24-year-old forward wrote on social media: "[The] season's officially over. Wish I was able to play more games, but such is life. Thank you to the @neophoenix_official family and boosters for accepting this young and clueless kid from the Philippines with open arms! It was an experience I will never forget! #NoRegrets #WeArePhoenix".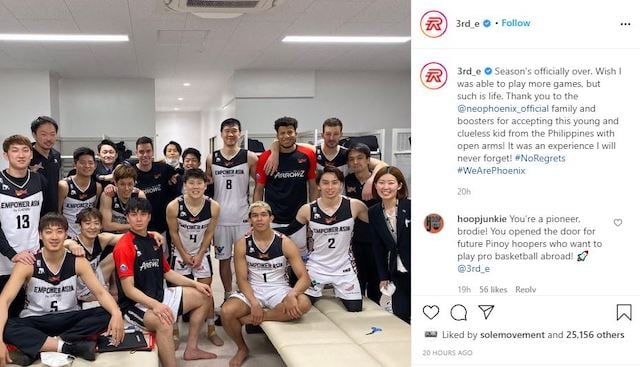 Photo credit: Thirdy Ravena/Instagram
Okay lang, Thirdy. Winner ka pa rin sa amin!
After finishing his collegiate eligibility for the Ateneo de Manila Blue Eagles, Ravena opted to try the road less traveled and took his talents to Japan.
Injuries and COVID-19, however, limited the 6'3" highflyer to just 18 games, where he put up respectable numbers of 9.1 points, 3.6 rebounds and 1.6 assists. The Filipino baller was even chosen to play in the All-Star game but had to be replaced due to an index finger injury.
While Ravena did have his moments playing in the B.League, it certainly did not go as well as he wanted. NeoPhoenix finished with a 12-47 slate, which was sadly the second-worst among the 20 teams in the league.
While his future with NeoPhoenix remains uncertain at the moment, he definitely gained a lot of experience in the process.
How would you rate Thirdy Ravena's first season in the B. League?