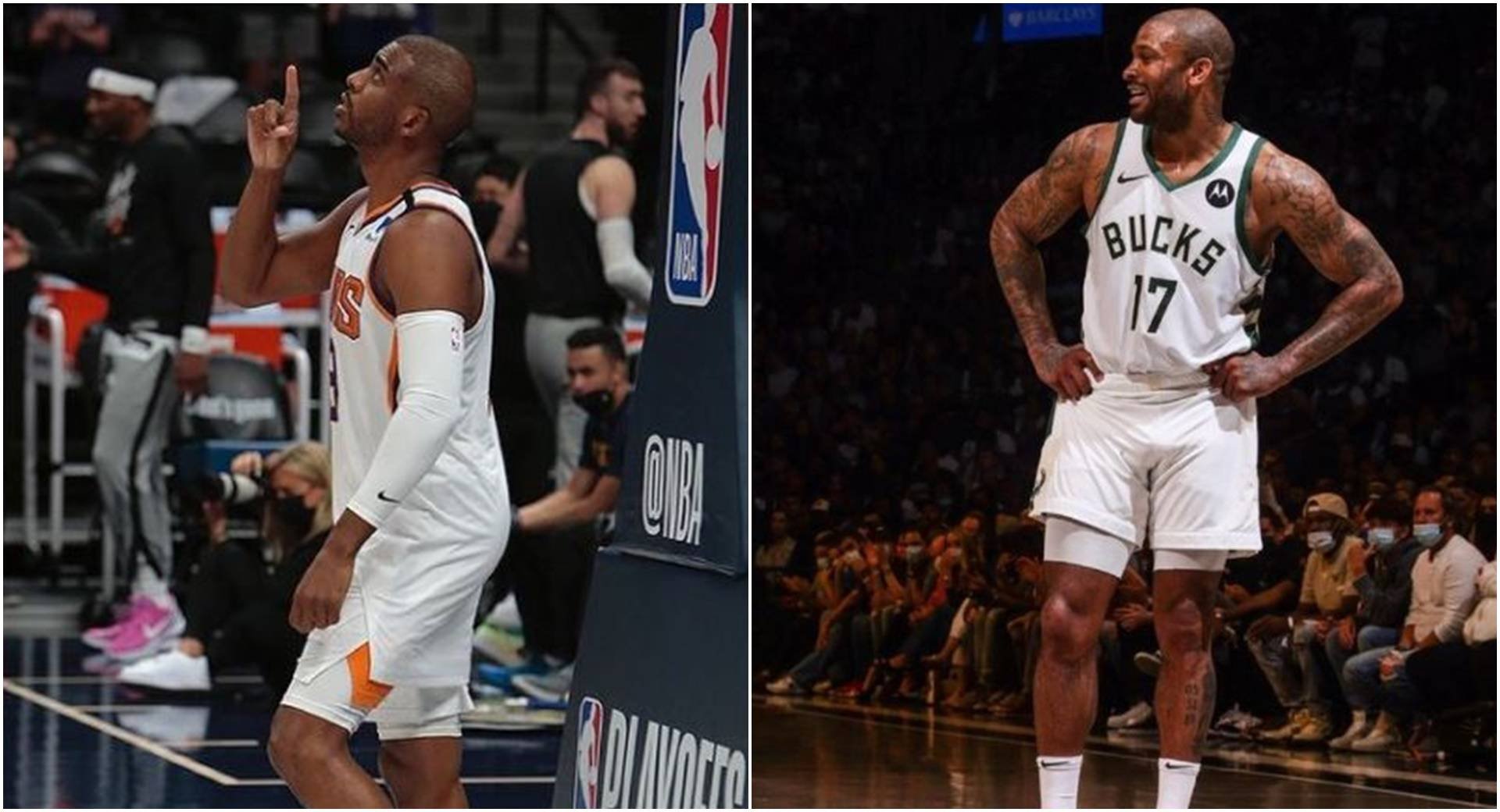 Photo credit: Chris Paul, PJ Tucker/Instagram
By Kriel Ibarrola
After a couple of heart-breaking seasons, the Milwaukee Bucks have finally done it and emerged as the best team in the Eastern Conference. It's about damn time!
Their mid-season acquisition PJ Tucker is a big part of their success. The 36-year-old battle-tested vet, after all, gave the team another glue guy who can defend multiple positions and even knock down open shots.
It was indeed a nice tale of redemption for Tucker, after multiple trade requests at the beginning of the year. Tuck was with the Houston Rockets at the start of the 2020-21 campaign, before being shipped to Milwaukee in March.
Now, he's on his way to his first NBA Finals and a chance at his first NBA ring.
Making his journey even better is the fact that he BEAT at least one former Rockets teammate on his way to the Finals. Dang. Revenge is indeed best served cold.
READ: Pinay teen included in NBA Academy women's hoops virtual program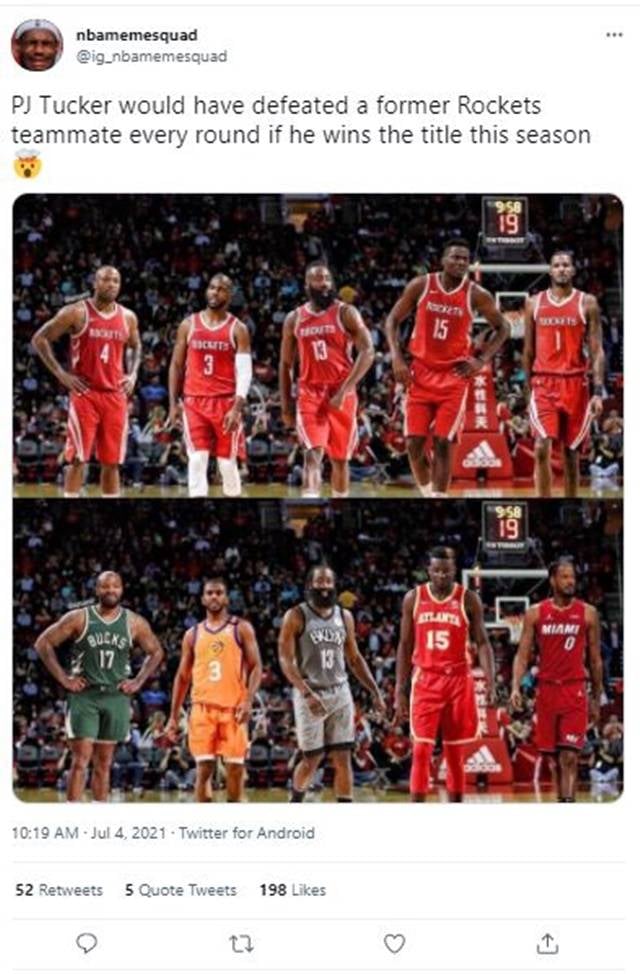 Photo credit: NBA Memes Squad/Twitter
For starters, the Bucks faced the Miami Heat in the first round. His former Rockets frontcourt buddy Trevor Ariza just so happens to play in South Beach nowadays. The pair, of course, are quite familiar with one another since they traded places as undersized power forwards for the small-ball Rockets a few seasons back.
Tucker got the last laugh of that matchup, since the Bucks swept the Heat in four games. Easy.
READ: Suns take 2-0 lead in NBA Finals with 118-108 victory over Bucks
On to the second round, where Tucker took on arguably one of the best teammates he's ever had in James Harden. Sayang nga lang, since Harden strained his hamstring in Game 1 and never returned in the series, which the Bucks won in seven games.
Still, Tucker got the better Harden. The Eastern Conference Finals, meanwhile, showcased a reunion between Tucker and Atlanta Hawks center Clint Capela.
That was indeed an entertaining series. Both guys played well for their respective teams, but it was the Bucks that took it home in six games.
Only one team standing in the way of Tucker and the Bucks. It's the Phoenix Suns, who were best from the West. Tucker will get a chance for an ex-teammate sweep, since the Rockets' former point guard Chris Paul is now directing the Suns' offense.
How neat is that? No other player in history probably has ever had this feat that Tucker is closing into. It won't be easy, though, since CP3 and company have been rolling so far.
Tuck's best bet is for the Bucks to have Giannis Antetokounmpo excelling post-injury. So, do you think PJ Tucker can pull it off and win an NBA title at the expense of his former teammates?
ALSO READ: Attacking Booker lifts Suns within two wins of NBA title