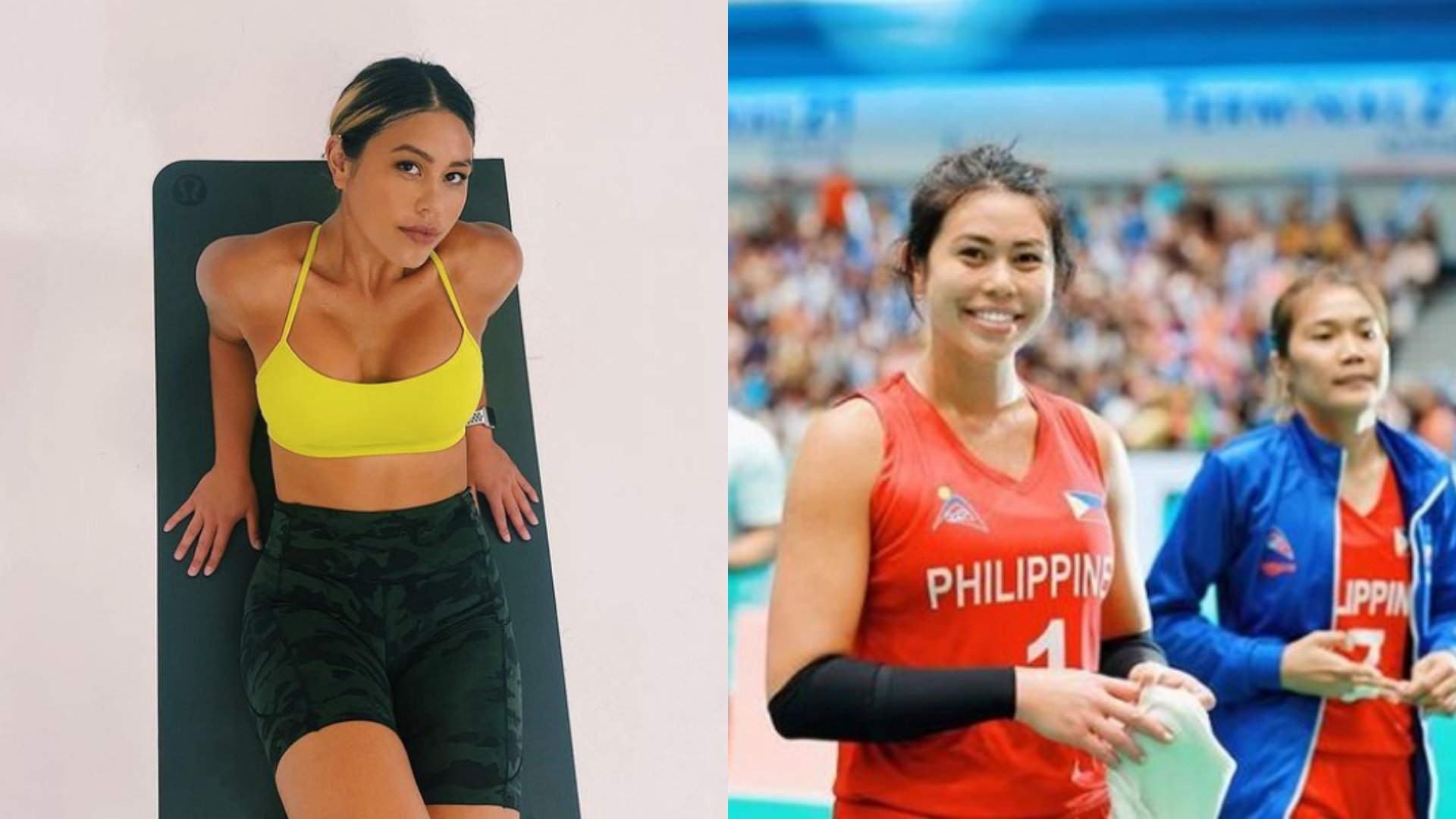 Photo credit: Kalei Mau/Instagram
Volleyball player Kalei Mau has elected to skip the national team try-outs. Mau announced that COVID-19 travel restrictions have prevented her from returning to the country. The 26-year-old outside hitter, who is currently in her hometown Hawaii and took to Twitter to confirm that she won't be joining the rest of the invitees inside the Subic bubble.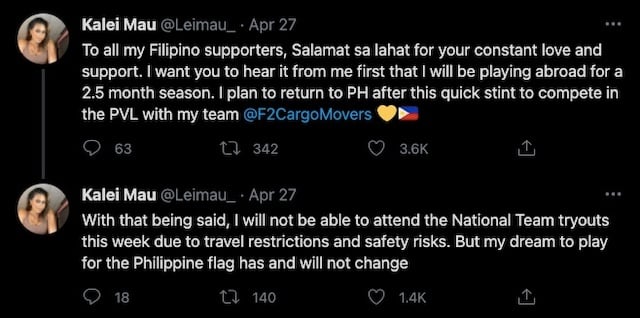 Photo credit: Kalei Mau/Twitter
She writes, "To all my Filipino supporters, Salamat sa lahat for your constant love and support. I want you to hear it from me first that I will be playing abroad for a 2.5 month season. I plan to return to PH after this quick stint to compete in the PVL with my team @F2CargoMovers."
Mau continues in her post, "With that being said, I will not be able to attend the National Team tryouts this week due to travel restrictions and safety risks. But my dream to play for the Philippine flag has and will not change."
Sayang! Mau, after all, has already been building quite the fan base in the Philippines since joining the local volleyball scene in 2018.
Fortunately, the Filipino-American spiker will still be able to play the game she loves after serving as an import for Las Changas de Naranjito in Puerto Rico.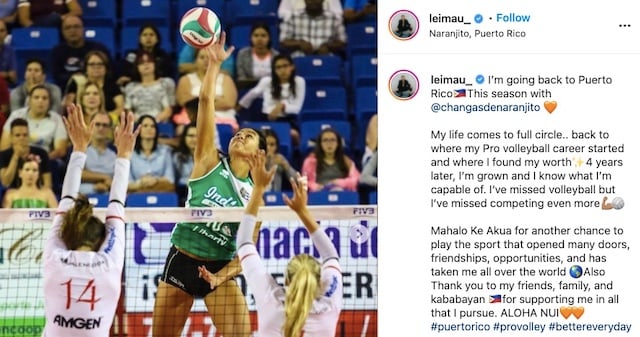 Photo credit: @leimau_/Instagram
Mau also promised to remain committed to the F2 Logistics Cargo Movers when they make their debut in the Premier Volleyball League (PVL) sometime this year. Regardless of Mau's absence in the tryouts, we believe that she will make the national team.
Which Pinay volleyball star do you think will shine in Kalei Mau's absence?