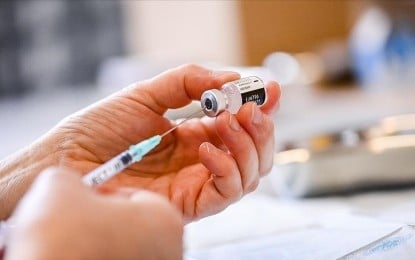 ANKARA – Covid-19 immunization has had an impact on the careers of certain world-renowned athletes who believe that vaccine inoculation is a personal affair that should not be forced upon them.
Novak Djokovic, the world number one tennis star, may miss the Australian Open in 2022 because he refused to disclose his Covid-19 vaccination status, which is mandatory in Victoria state, where the Grand Slam would be held.
The player told the Serbian press on Tuesday that he does not like to be asked if he has been vaccinated, that it is a private matter, and that he is not sure if he will compete in the Australian Open next year.
The Australian Open holds a special place in Djokovic's career as he won nine titles in Melbourne, accounting for nearly half of his total of 20 Grand Slam championships.
The champion tennis player came under fire after he organized The Adria Tour 2020, a charity tennis exhibition series that was canceled in the middle of the event after Bulgarian tennis player Grigor Dimitrov tested positive for coronavirus.
Djokovic and his wife were tested positive for Covid-19, as well as tennis stars Borna Coric and Viktor Troicki, who participated in the event.
NBA players refuse to get jab
The NBA management has taken strict measures this season against players who refused to be vaccinated against Covid-19.
Unvaccinated basketball players will be required to give daily test samples and will not be permitted to eat in the same room as their vaccinated teammates or staff.
Despite the fact that the vaccination rate in the NBA is over 90 percent, several well-known players refuse to be vaccinated.
The Brooklyn Nets have announced that Kyrie Irving, an all-star player, will be unable to train or play with the team until he has been vaccinated.
The club said Irving will also not be paid for his home games.
Washington Wizards' all-star Bradley Beal and Denver Nuggets' Michael Porter are among the players who have announced that they will not be vaccinated.
The Golden State Warriors' Andrew Wiggins had previously applied for a religious vaccine exemption, which was denied by the NBA. He was eventually immunized, and this season he is allowed to play in NBA games. (Anadolu)